SHARE YOUR
#SEABAGSIGHTING
Signup for email,
and Save 10%!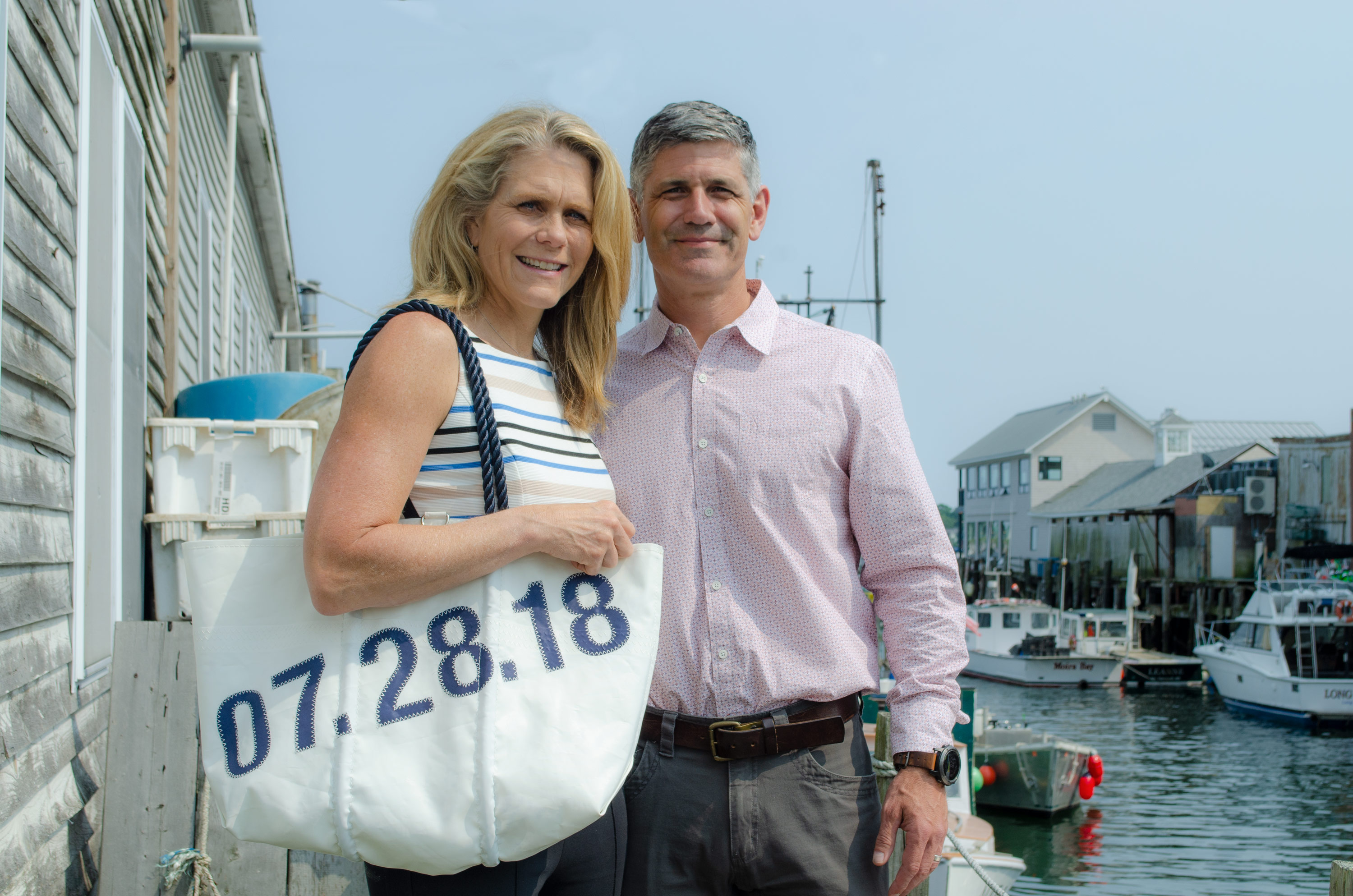 A Coastal Wedding to Remember
The meaningful role of a Sea Bags Guest Book Tote at a special coastal wedding.
9/26/19
After dating long-distance for seven years, Karen and Kevin anchored their coastal wedding with a unique idea for a guest book.
Karen grew up on the coast of Massachusetts and had left the East Coast to live in Colorado after she graduated from college. She spent 24 years out West but missed being near the ocean. She met Kevin, who lived in Maine, at an industry conference where their relationship began to unfold, eventually bringing her home to the East Coast.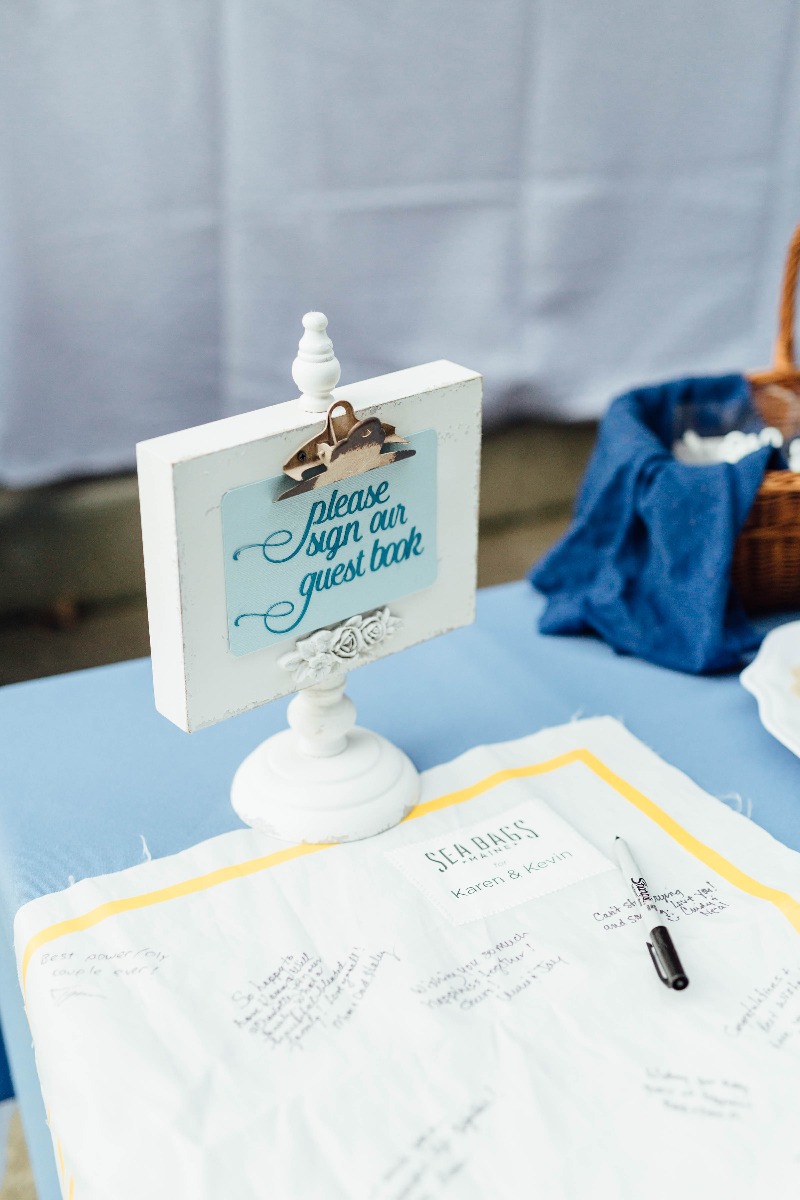 When choosing the theme and location of their wedding they thought back to their New England roots and the sailing that Karen's family enjoyed when she was young to inspire a coastal theme.
"We wanted to find a location that meant something to both of us and decided on the oceanfront in Cape Cod," said Karen. "We always loved our weekends and summer days spent there."
Their coastal wedding was a celebration of not only their relationship but their family and friends who had supported them through their seven-year, long-distance relationship. Karen's passion for the ocean and sailing and Kevin's attachment to Maine were subtly woven into their wedding vows.
"I wanted to add a personal touch to our wedding that encompassed our love for the New England coast. A close friend gave us Sea Bags' Guest Book Tote as an early wedding gift and it really was the perfect fit. I already owned many Sea Bags and loved the connection to Maine and the water."
A unique idea for a guest book, the Guest Book Tote allows well-wishers to sign a recycled sail cloth panel. The signed panel then becomes the interior of the finished tote, also handcrafted from recycled sail cloth.
"We will cherish the photographs and videos but to see the signatures of relatives and friends sewn into a Sea Bag is breathtaking," said Karen. "What an incredible way to remember one of the greatest days of our new life together. We won't be putting it on a shelf or in a drawer. I love to carry the tote and have people ask about its importance."