Sea Bags Sail Trade Program
Give new life to an old sail and recycle it with Sea Bags. Through our Sail Trade Program, we make the process of donating a sail easy. And for every usable sail, we offer our customers a Sea Bags product in trade.
How It Works
Trading your sail couldn't be easier - here's how:
Contact a Sail Trade Associate to learn more and trade your sail:
Email Benjamin >
We'll arrange to pick up your sail or pay to have it shipped to us. Or, you can drop it off at any of our Retail Stores
Once we receive your sail, we evaluate the size and condition to determine the trade. We make each trade as advantageous to our customers as possible and will even make your trade from the sail you've donated.
There is no sail that is too small or too far away. Sea Bags has reclaimed over 700 tons of sails since we started and in 2020, took in nearly 7,1 00 sails that would have otherwise gone to a landfill. Continue the journey with us and become a Sail Trade partner.
Help Teach a Child to Sail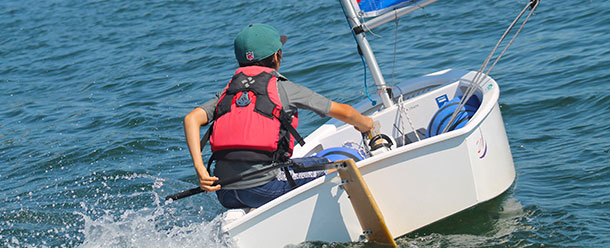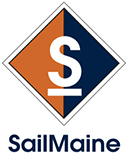 If you don't want a bag for your sail, or are feeling charitable, consider making your trade as a donation to teach a child to sail. Sea Bags has partnered with SailMaine, a non-profit that supports community sailing in Maine. In 2017, Sail Traders from Sea Bags gave ten young people the opportunity to learn to sail.