Wholesale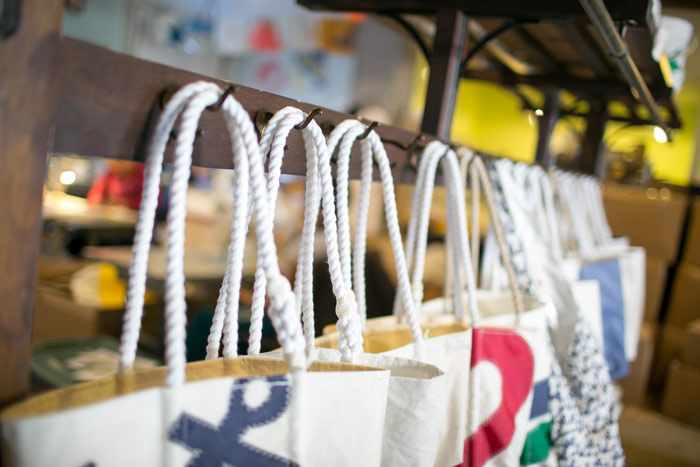 Located on the working waterfront in Portland, Maine, Sea Bags designs and manufactures totes and accessories using real sails collected from sailing communities located all over the world. Sea Bags, through our signature totes and home accessories, breathes new life into recently retired sails that have lived their life on the sea.
Wholesale
Sea Bags is carried by large and small retailers worldwide who share our passion for premium bags and accessories made from recycled materials in the U.S.A.
If you'd like to start carrying Sea Bags, please email us.
Corporate
Many businesses, event planners, and non-profits use Sea Bags items for gifts because of their timeless design and durability.
If you feel your company is a good fit with Sea Bags, please email us.