Custom Guest Book Tote
Turn A Guest Book Into A Functional, Eco-Friendly Tote
Your guests will have a great time creating their personal messages on a panel of authentic, recycled sail cloth. Best of all, their contributions will be turned into a handcrafted Sea Bags tote that will be a daily reminder of the love and support of a memorable day.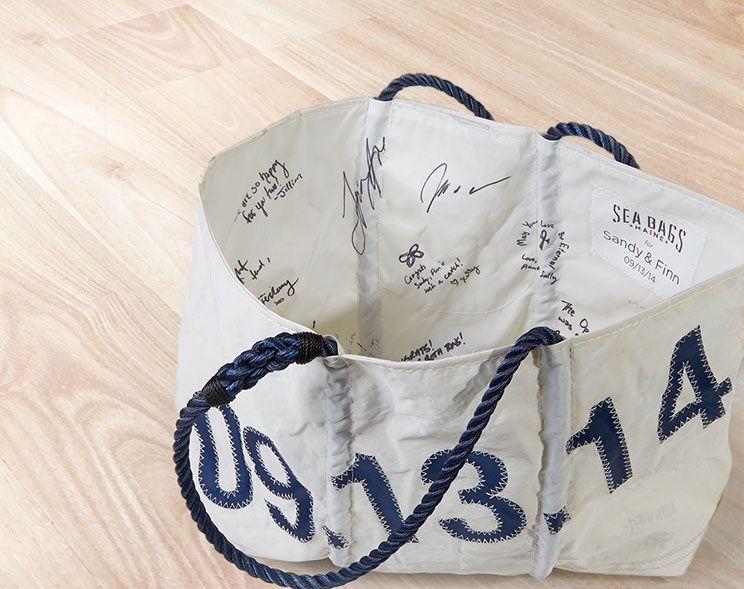 Get Started >
Whether you are hosting the event or you're a guest looking for a stand-out, sustainably-sourced gift, our Guest Book Tote is perfect for so many occasions.
Weddings
Bar and Bat Mitzvahs
Family Reunions
Anniversaries
Graduations
Birthdays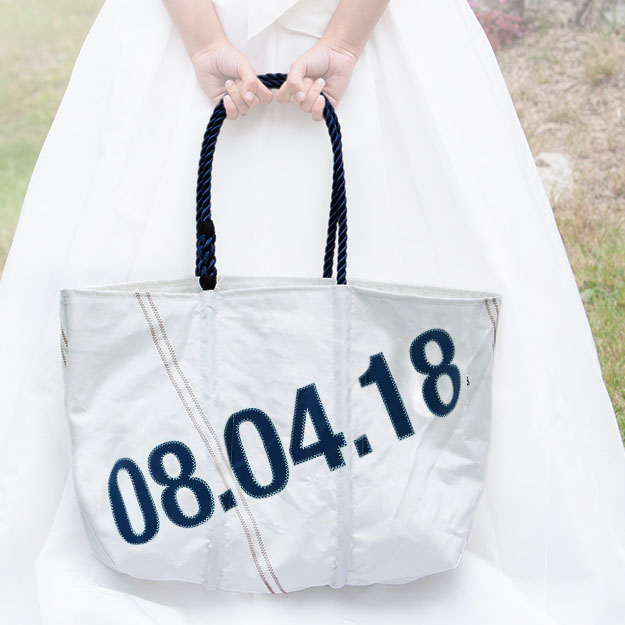 The Finished Tote
The date of the event is handsewn on the front in your choice of ten colors
Signatures from the event appear on the inside of the tote
Features a hand spliced rope handle in your choice of hemp, white, black or navy
Can be further personalized with optional add-ons, such as a clasp or hanging pocket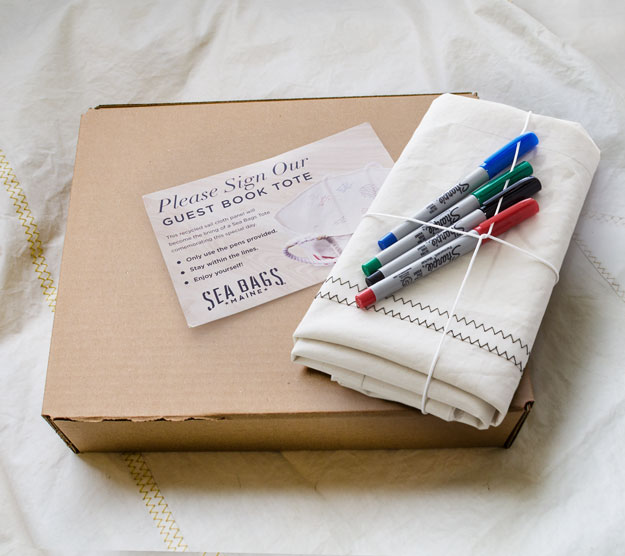 We hand select a recycled sail panel and sew in a customized patch. You can choose add a name and date or a short phrase or quote. It's yours to customize!
In 3-8 business days, we ship you the panel and a return shipping label out to you and include a special marker for signing.
On the sail panel, we clearly mark where guests shouldn't sign—we want to make sure everyone's well wishes are visible!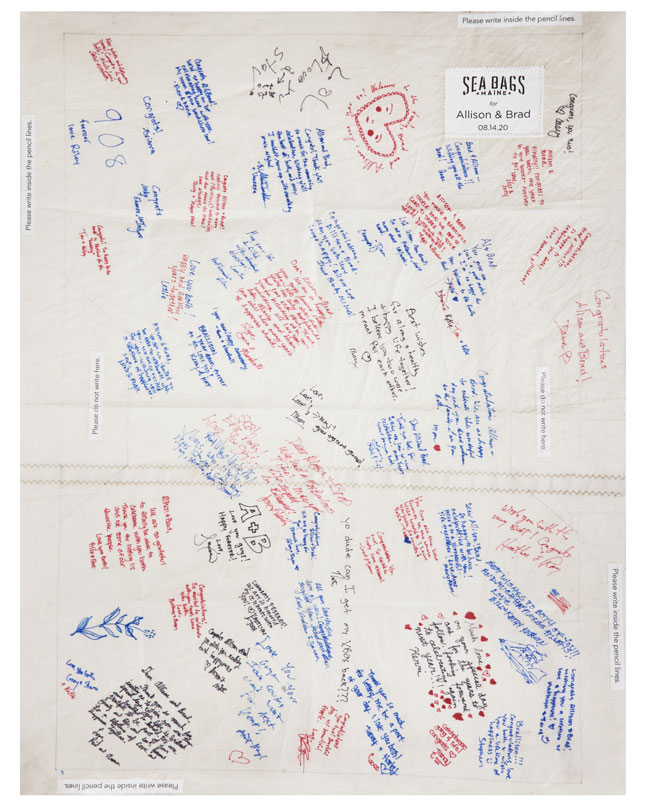 Display the sail panel at the event for guests to sign as they would a normal guest book.
Using the return shipping label, send the signed sail panel back Sea Bags so we can complete your tote.
The signed panel will be used as the lining for your Guestbook Tote. The exterior of the tote features the date of the event. Your completed tote will be shipped to you within 3-8 business days of receiving your panel.
Get Started >
Watch Our Favorite Guest Book Story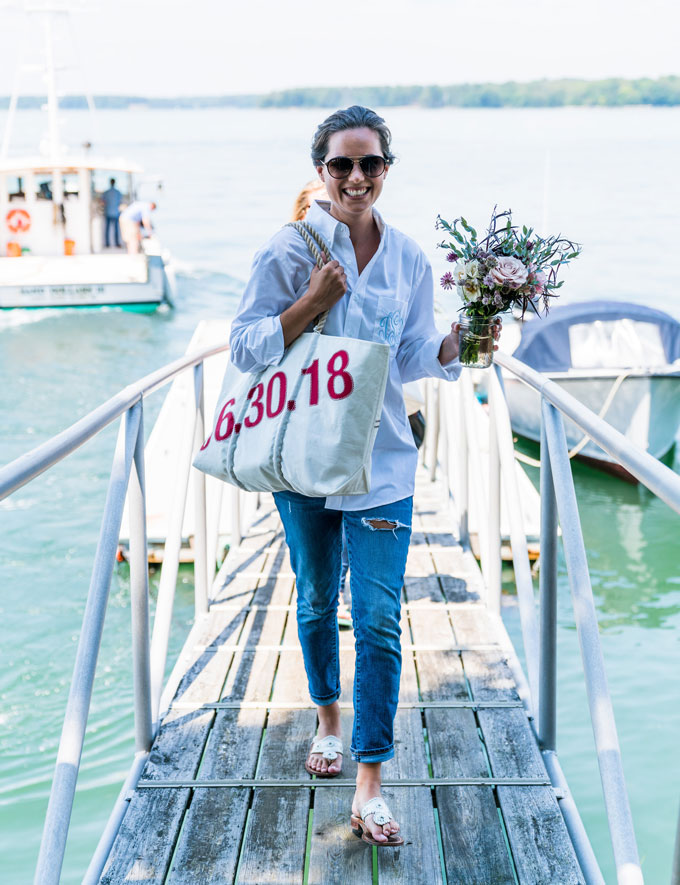 "Best Guest Book Ever!"
"I wanted a Sea Bag for a while, and having a wedding seemed to be the best excuse to get one! Our guests loved it, even scheming to sign in "the best place" for when it got made into the bag. The final result is really even more wonderful than I had anticipated. I got the hemp handle and orange design for the date. It's quite bright, but really stunning against the white recycled sails, and I get a ton of compliments on it. We had just over 100 guests, and the signature area could have handled many more than that. If you are considering this, it's totally worth it."
- KIMBERLY C.