Bring Your
Idea to Life
Customizing a bag is easy with the help of our Design Team or use our Custom Visualizer to personalize an existing design to create a bag that is truly unique to you. We offer a variety of bag shapes and sizes, ranging from handbags to XL totes and duffels.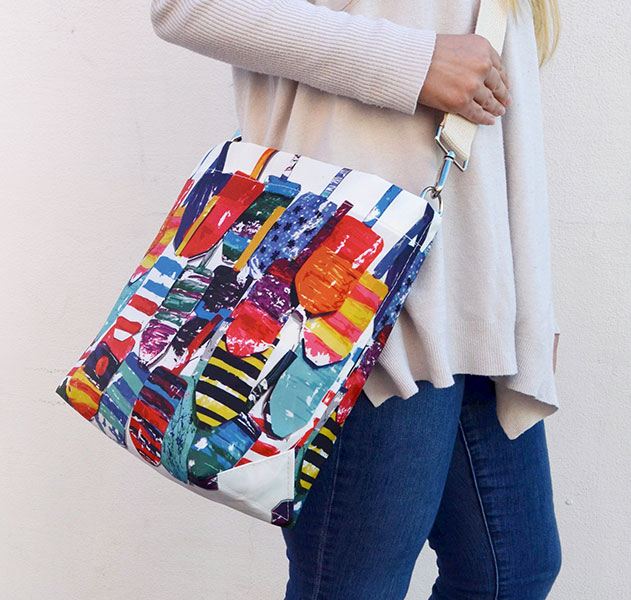 Get Started >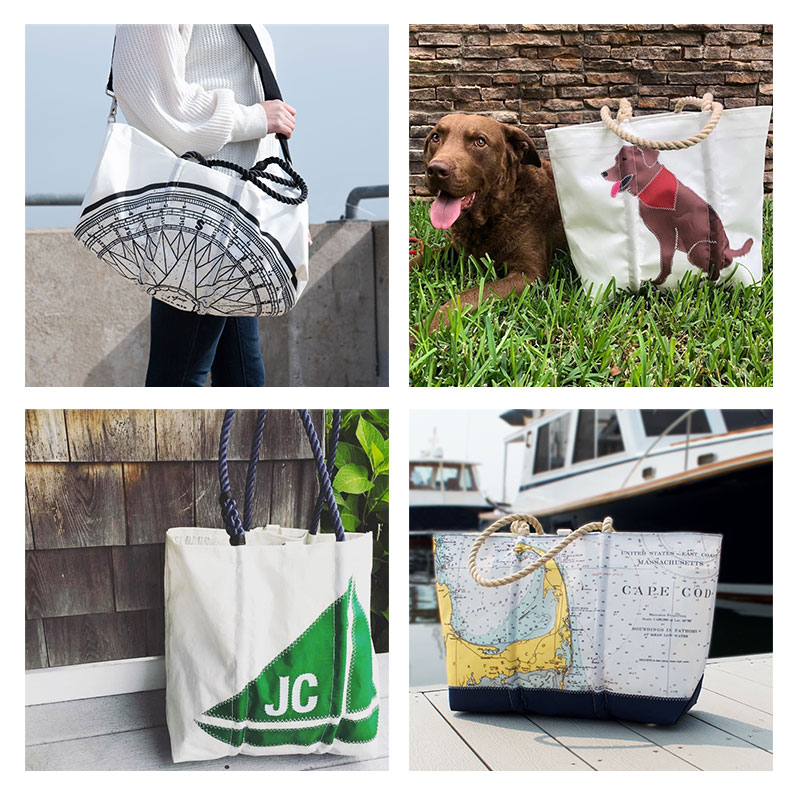 "Another Gorgeous Custom Bag!"
"I had a custom order made for my best friend and it came out amazing! The quality and workmanship is unmatched. The Sea Bags team is awesome to work with and the design was exactly what I hoped it would be! I am NEVER disappointed! Thank you so much!"

-Kimberly G.
Getting Started
Your first decision is, do you want to customize a bag from scratch, or personalize a design we offer?

Custom Design
with the help of our Design Team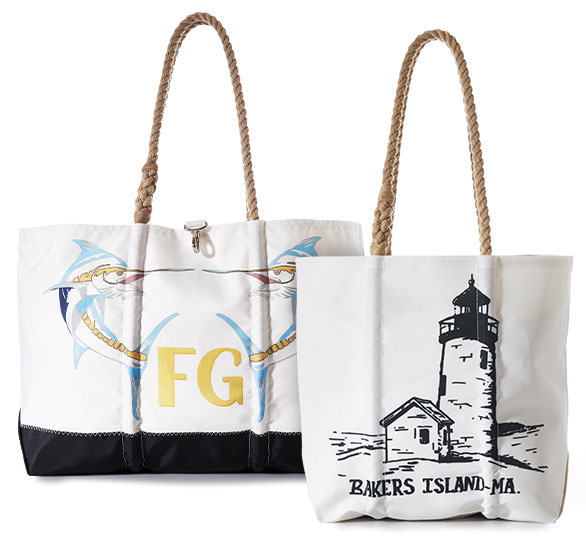 Our Custom Sea Bags are all about translating your vision onto recycled sails. If you don't have a designer's touch, not to worry! Simply describe the image, words or colors to our team and we will do the rest. If you would like to use art you have created, send your electronic art to our designers.
Start Designing >
Personalize
with the Custom Visualizer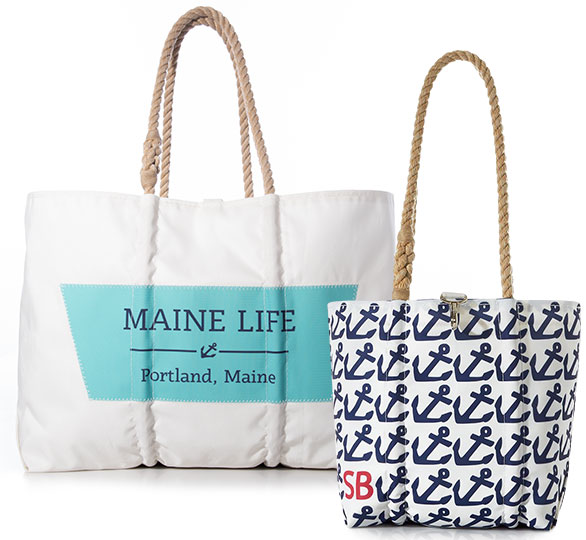 Our custom visualizer allows you to add a personal touch to a Sea Bags classic design right on your computer or mobile device. In addition to changing the colors of designs, you can add initials or dates and enhance your bag with pockets or zippers. Each personalized product has a different selection of customizable options.
Start Personalizing >
How It Works
Choose Your Custom Option:

a. Work with our Designers: Describe the graphics, words, and colors and they help craft your one-of-a-kind Sea Bag. If you have a design ready to go, simply choose what shape you'd like and upload a file.

b. Personalize a design: Choose from one of the pre-designed bags to and add a personal touch. Our custom visualizer options offer a variety of colors, initials, numbers, or dates. Find a style you like and personalize it!

Select Your Bag:

If you are having a Sea Bags designer fully customize your bag, you can choose from 7 different bag types on our website under the "Design Your Bag" menu.

If you would like to personalize an existing design, you can choose from over 20 different designs under the "Personalize Your Bag" menu. You'll have an abundance of options to make it your very own.

Approve A Mock Up:

With a full custom bag, via email we provide a design proposal and one revision before final approval.

With a personalized bag design, our custom visualizer will show you a final mock-up of your design for approval when you add to the shopping cart.

We Create Your Bag:

After design approval, your custom creation is sent over to our team of skilled craftspeople who will assemble and stitch your unique Sea Bag.
Watch a Special Guest Book Story
Create a one-of-a-kind guest book
Turn a guest book into a functional, eco-friendly tote you can use every day. Your guests will have a great time creating their personal messages on a panel of authentic, recycled sail cloth that will become the interior of your bag. A great idea for anniversaries, graduations, or promotions— the options are endless!