Sea Bags Women's


Sailing Team
Recycling Sails One Regatta At A Time
Founded by Co-Captains Erica Beck Spencer and Jess Harris, the Sea Bags Women's Sailing Team is recognized as one of the leading USA contenders in J/24 regattas. Racing together since 2015, the Sea Bags Women's Sailing Team is comprised of eleven sailors ages 16 to 57.
"These women are role models, competitive sailors and true advocates for everything we believe in. Their authenticity and love of sailing make us natural partners." -Beth Shissler, COO, Sea Bags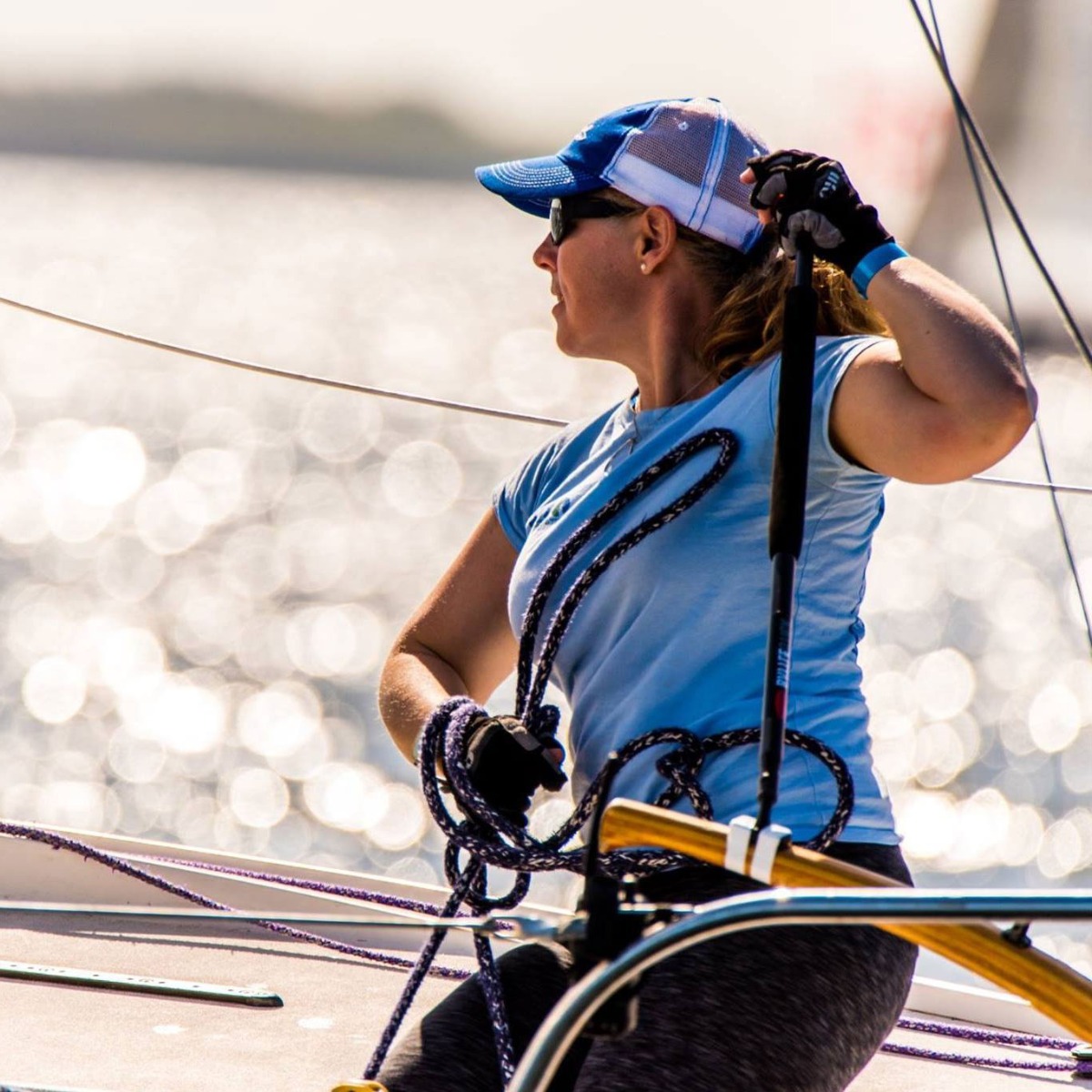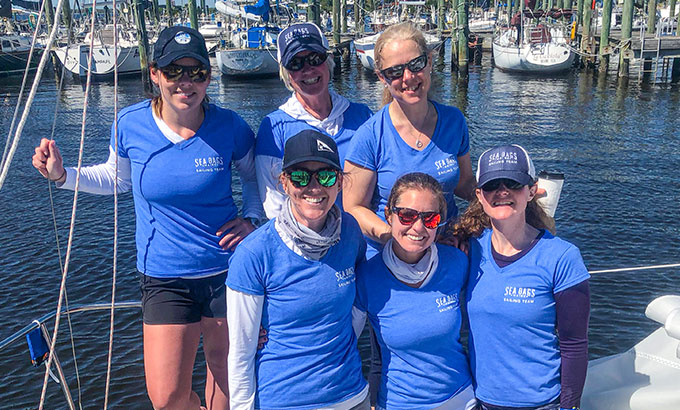 The members of the Sea Bags Women's Sailing Team are also champions for the environment and the oceans they sail. They share with sailing and regatta communities around the country the necessity of saving sails from landfills and the importance of recycling and upcycling sailcloth. Wherever the team travels, they share their racing experiences and encourage young and older alike to get involved in the sport of sailing.
2022 Race Schedule >
The team's accomplishments have left an indelible mark on J/24 racing:
2021 Thistle Women's Nationals Champions
2021 J/24 Nationals Female Champions
2019 J/24 Worlds Female Champions
2019 Helly Hansen J24 Marblehead Champions
2017 J/24 Worlds Top Female Skipper/ Female Champions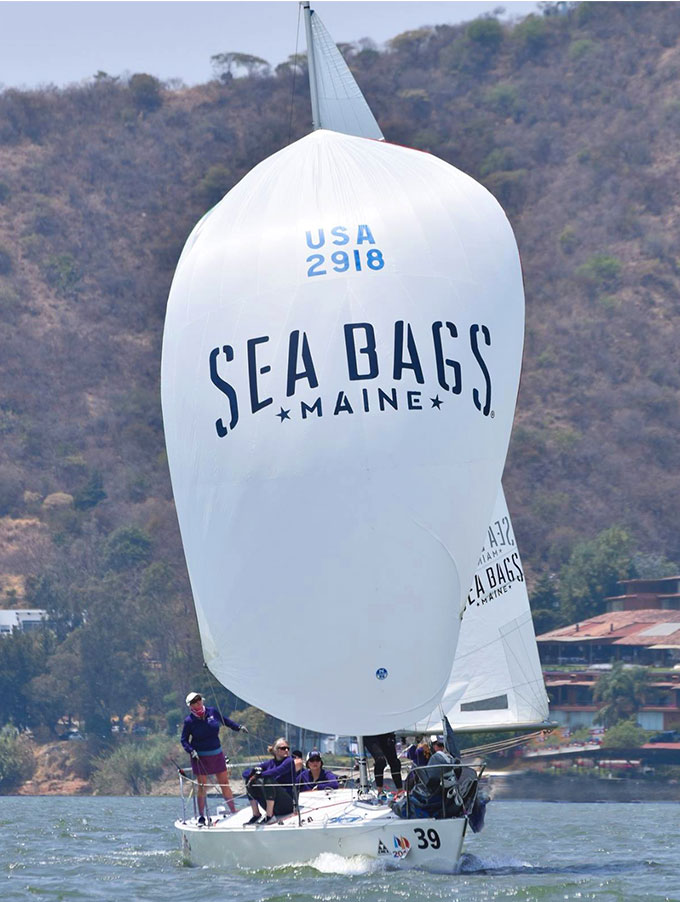 Our primary goals for the 2023 season are to always be the top female team at every regatta, specifically at Nationals in Lake George, NY; at North Americans in Ohio; and at the Corinthian Nationals East in Rochester, NY. We hope to finish in the top 20 at US Nationals and at North Americans, in the top 10 at J Daze, and we want to win the Lady Liberty Regatta at the Manhattan Yacht Club. We also look forward to a competitive season in a new boat to our team, an Etchells, which we will race in our home waters.