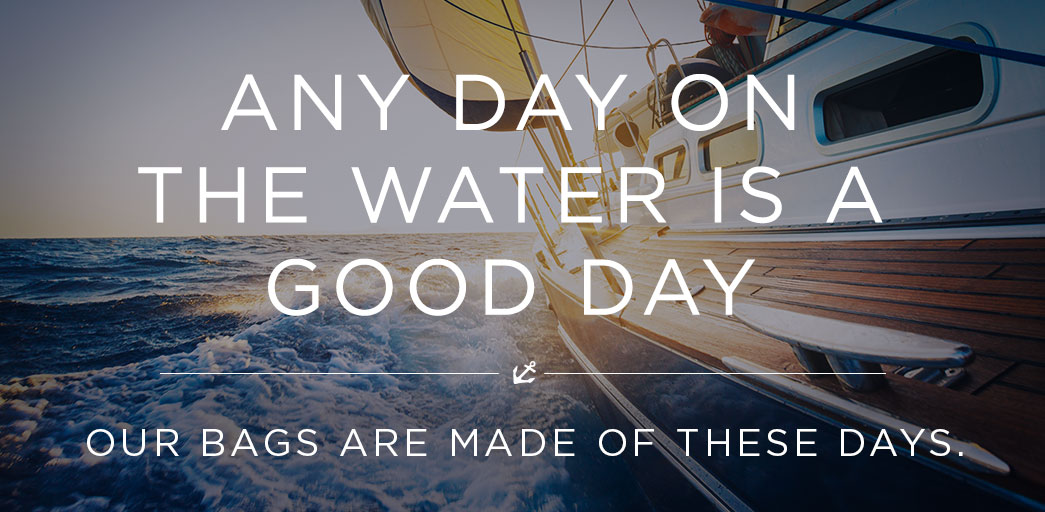 Sea Bags are born as sails and transformed into nautically inspired totes and accessories that bring our customers great happiness. You see, we believe that sails soak up sun, salt, smiles and adventure.
Of course we clean our sails before we make them into bags, our materials retain the essence of what they once were, where they've been and what they've done. It's this previous life that makes each bag unique.
Made in the USA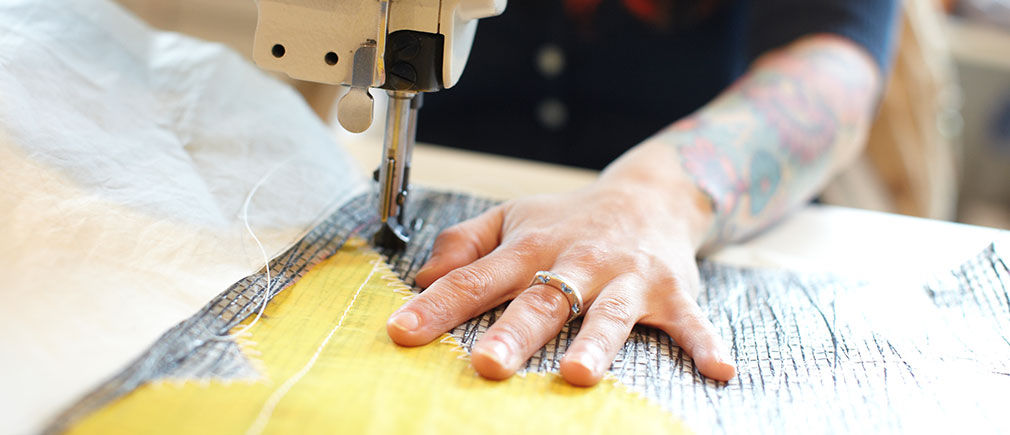 Our materials come from Maine first, New England second and USA third. We use one of the last remaining thread manufacturers in the U.S. and one of a few rope manufacturers in New England. And our sail supply chain? Well, that's as local as it gets. We collect our sails one at a time through a network of passionate boaters who love our community waters as much as we do.
Our bags are designed and sewn in a building that hangs over the water. We're located on Custom House Wharf in the heart of Portland's working waterfront. It's an unconventional location to be sure. But we think the sound of seagulls and the smell of bait from the local lobster boats is an important part of the character of our bags.
The Artisanal Side of Sea Bags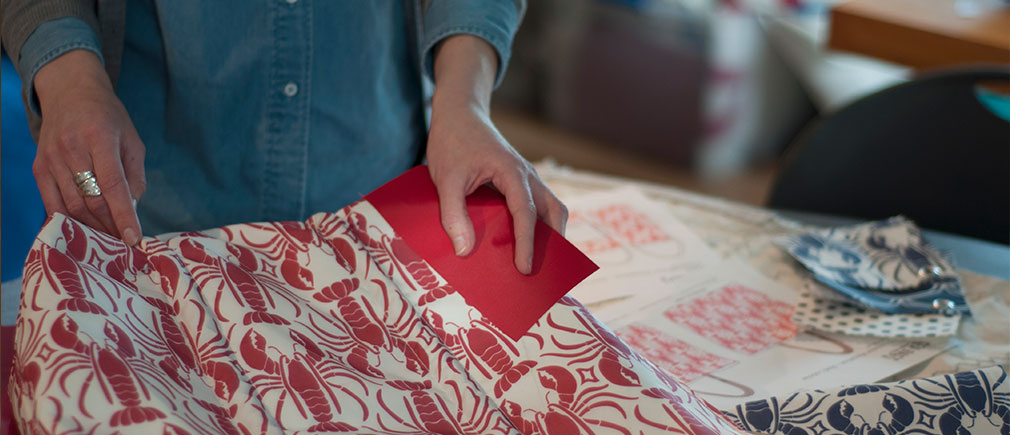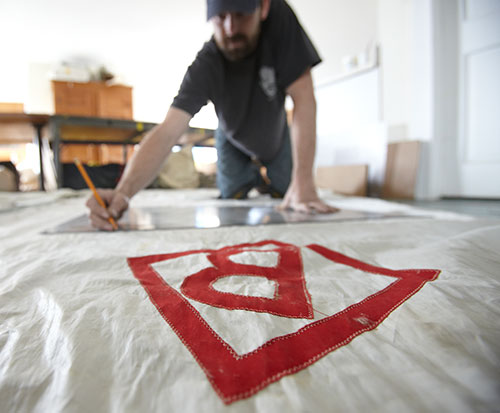 Each Sea Bag is meticulously designed, sewn and finished by skilled Maine craftspeople: world-class sewers, artists, graduates of top-notch design schools. The thought, care and skill that goes into each bag is evident. We carefully select and cut sails, taking into account unique stitching details, grommet holes and, occasionally, treasures like tell-tales. Each sail panel is completely unique. We hand-splice the rope handles. And skilled stitchers finish the bags with great care.
Every bag is as rugged as they come and each one is a little different than the next.
Our Take on Sustainability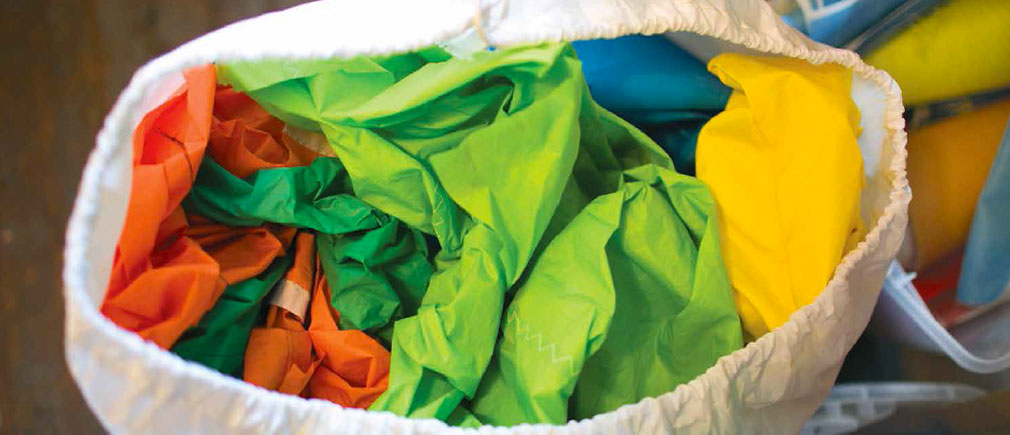 At Sea Bags, "recycled" and "sustainable" are not afterthoughts. They are the cornerstones of our brand. Our products are upcycled from used sails. We use ecofriendly inks and develop innovative solutions for reducing scrap.
Since 1999, we've saved over 1.5 million lbs of material from going into landfills.
Share your #seabagsighting