Unique & Irreplaceable
Featuring original mainsail insignias, letters & numbers, the Sea Bags Vintage Insignia Collection conjures up cawing gulls, salty sea spray and crisp ocean breezes reminiscent of bygone coastal summers.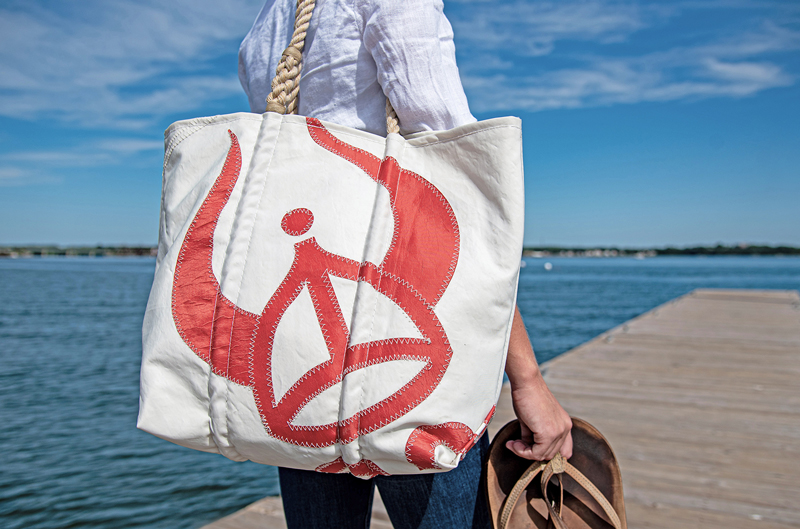 What Are
Vintage Bags?
Cut from the 'sweet spot' of the sail, our Vintage selections feature mainsail insignia logos from the sails that spent their life on the water. These vintage markings can range from numbers and letters to mainsail logos and nautical shapes. Some vintage markings are popular like those of the J-boats, where some others are so rare, that we may only ever see one of its kind in our shop.
Recycled into handcrafted totes and accessories on the working waterfront in Portland, Maine, these products are durable due to the sturdy nature of the sail cloth. Because each sail is individually cut and handcrafted into the finished product, every Vintage bag is unique and irreplaceable. New bags are added weekly and there's only one of each!
Every sail has a journey


We make sure that journey never ends.

Experience the life of one particular sail, the Satana 22, from its donor Ben Ford.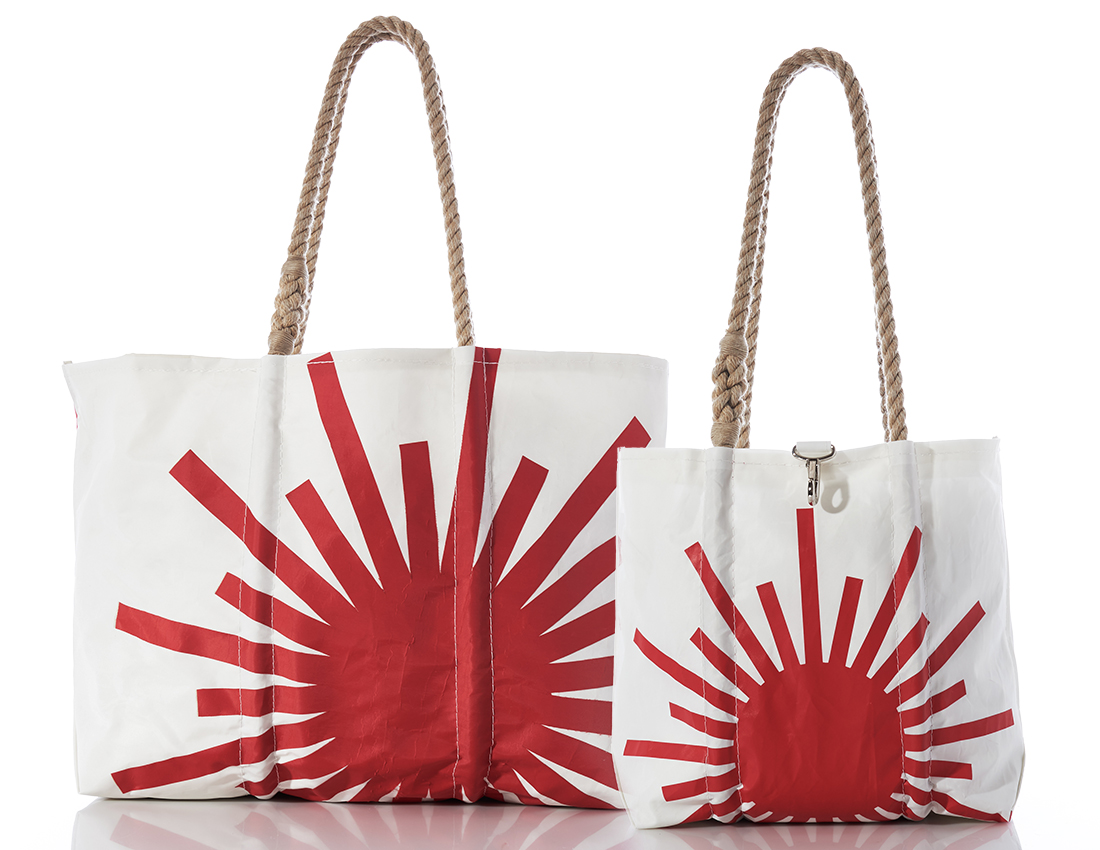 Featured Insignia: Laser
Built with simplicity and performance in mind, the Laser sailboat launched in 1971 and quickly became the quintessential one-design. Sailing over the world, the Laser has enough power to glide in extremely light air and blast along in a stiff breeze. Designed with hemp rope handles that wrap around the bottom, and recycled sail, the accents are what make this bag as unique as the sail from which it was made.