Portland Flagship Store
Visit us at 123 Commercial Street in Portland, Maine for a Sea Bags experience like no other. This store is more than three times the size of our typical stores and is designed to exhibit the authentic, coastal pillars of our brand. It is just a stone's throw from our headquarters on the wharf, maintaining our connection to the sea, salt and the working waterfront.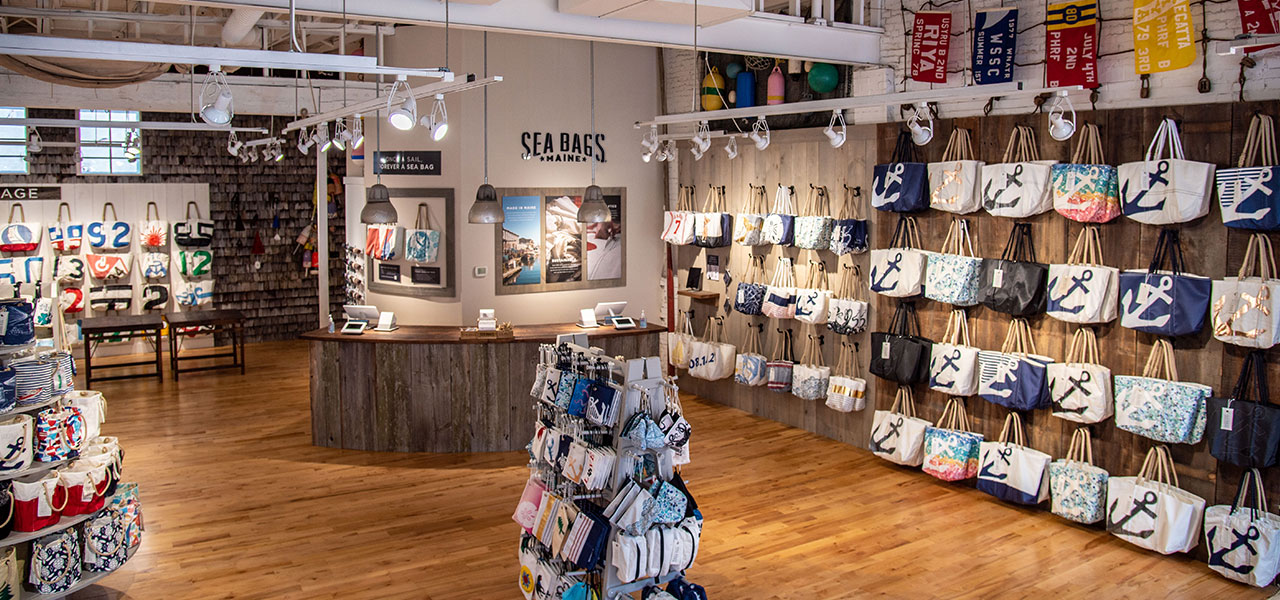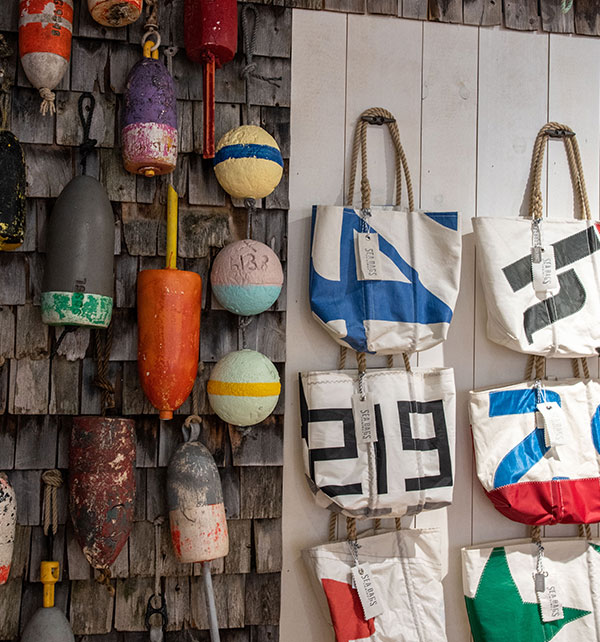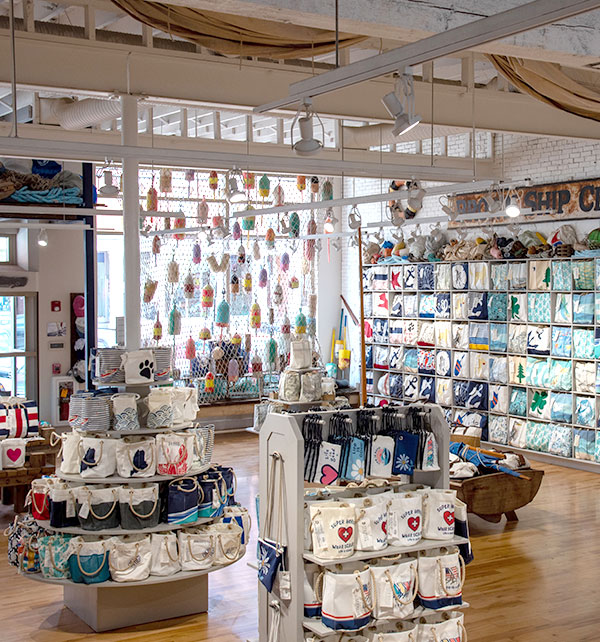 We are connected to our roots on Custom House Wharf and are grateful to our loyal customers for supporting the growth of Sea Bags and our mission. We will remain on Custom House Wharf and that location will continue as our Factory Store where you can still trade sails, see our bags being made and even buy some discontinued styles at a great value.
Thank You for coming to our Grand Opening!
Our Ribbon Cutting event on May 28th was a great success! Thank you to everyone who came out to help us celebrate our team's achievement of creating our new Flagship Store. Below are some highlights from our celebration.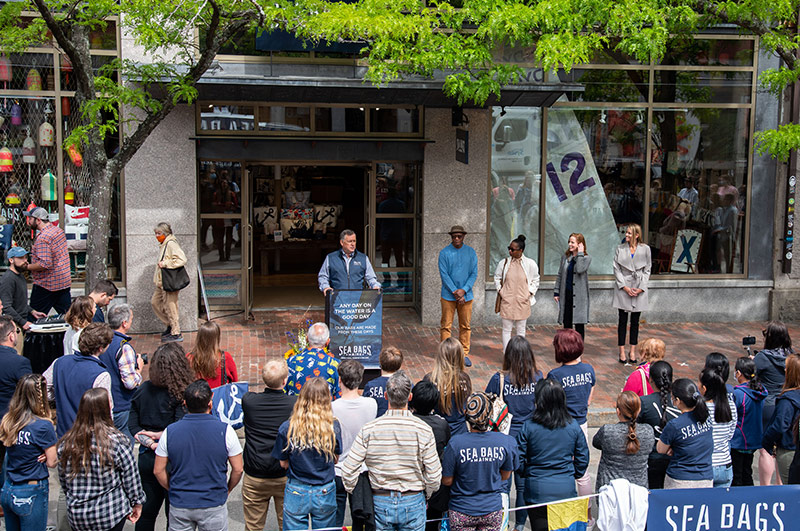 Loyal Sea Bags customers, special guests, and employees came out to celebrate our Ribbon Cutting Ceremony. Sea Bags CEO, Don Oakes, welcomes attendees and gives opening remarks.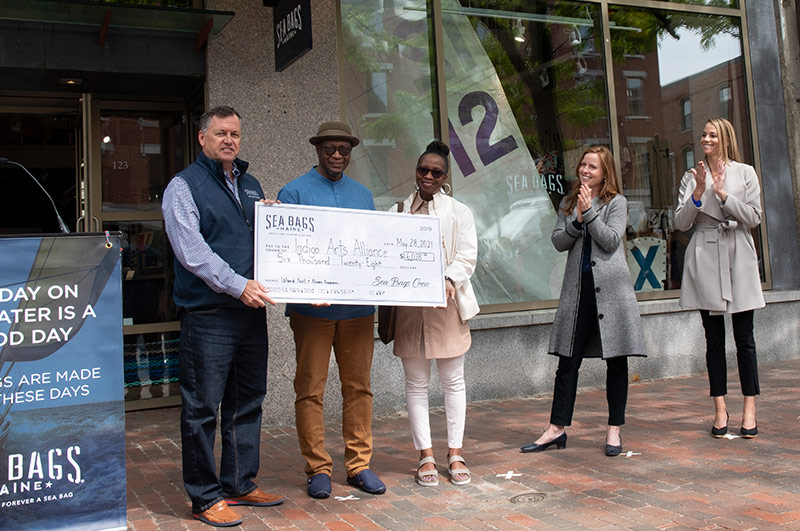 Don Oakes presents Daniel and Marcia Minter with the first portion of our donation to the Indigo Arts Alliance.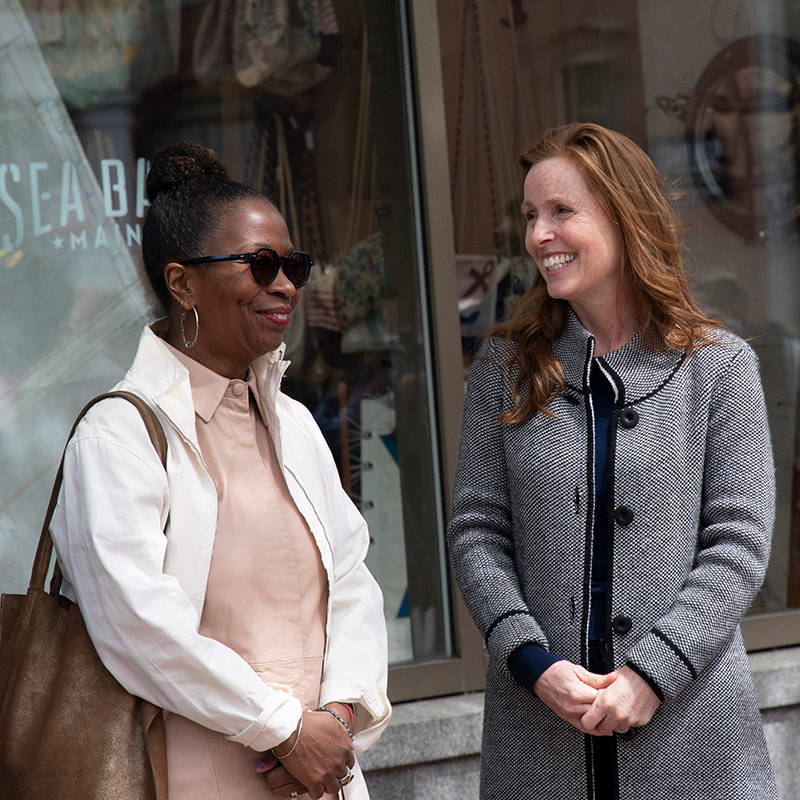 Celebrating and sharing this occasion with special guests, Marcia Minter and Portland Mayor Kate Snyder.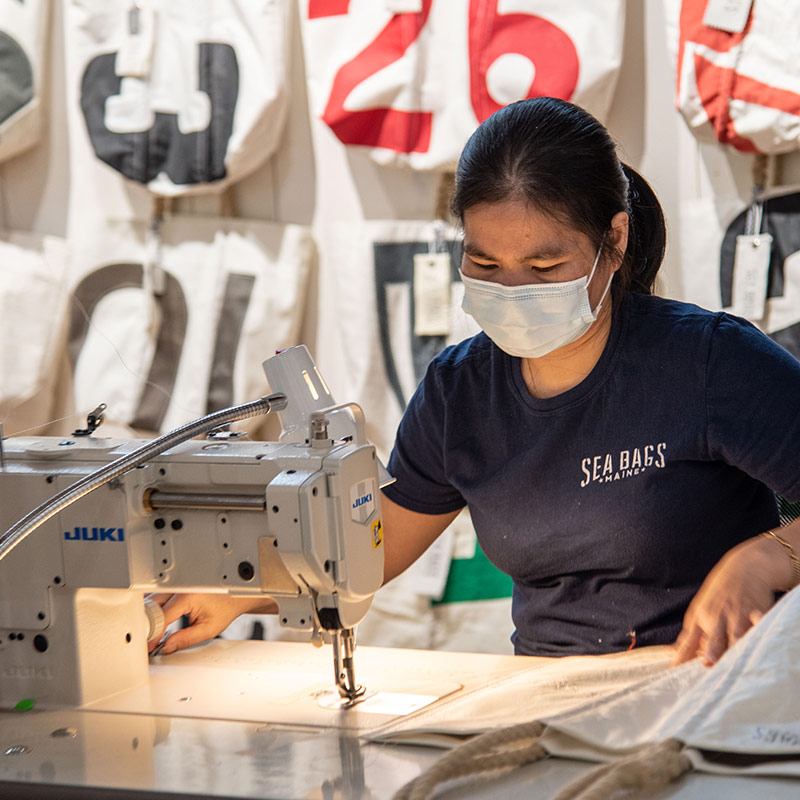 Dode, one of our skilled sewers, provides a live in-store stitching demonstration during our Grand Opening event.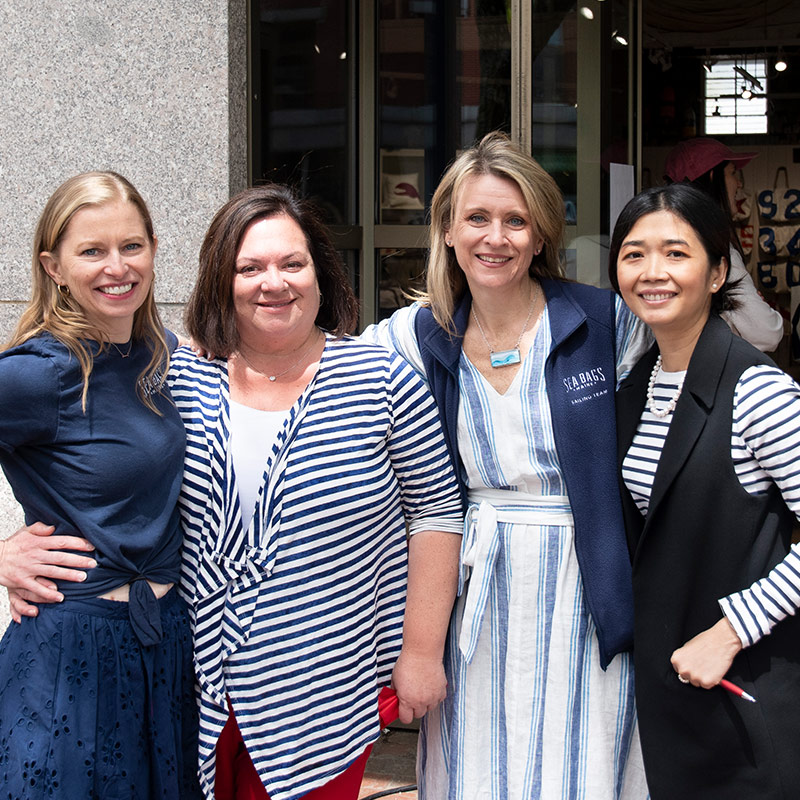 Sea Bags' Tara Knupp (Director of Product Development), Beth Shissler (President), Laura Hnatow (VP of Marketing), and Sokunthy Yean (VP of Operations).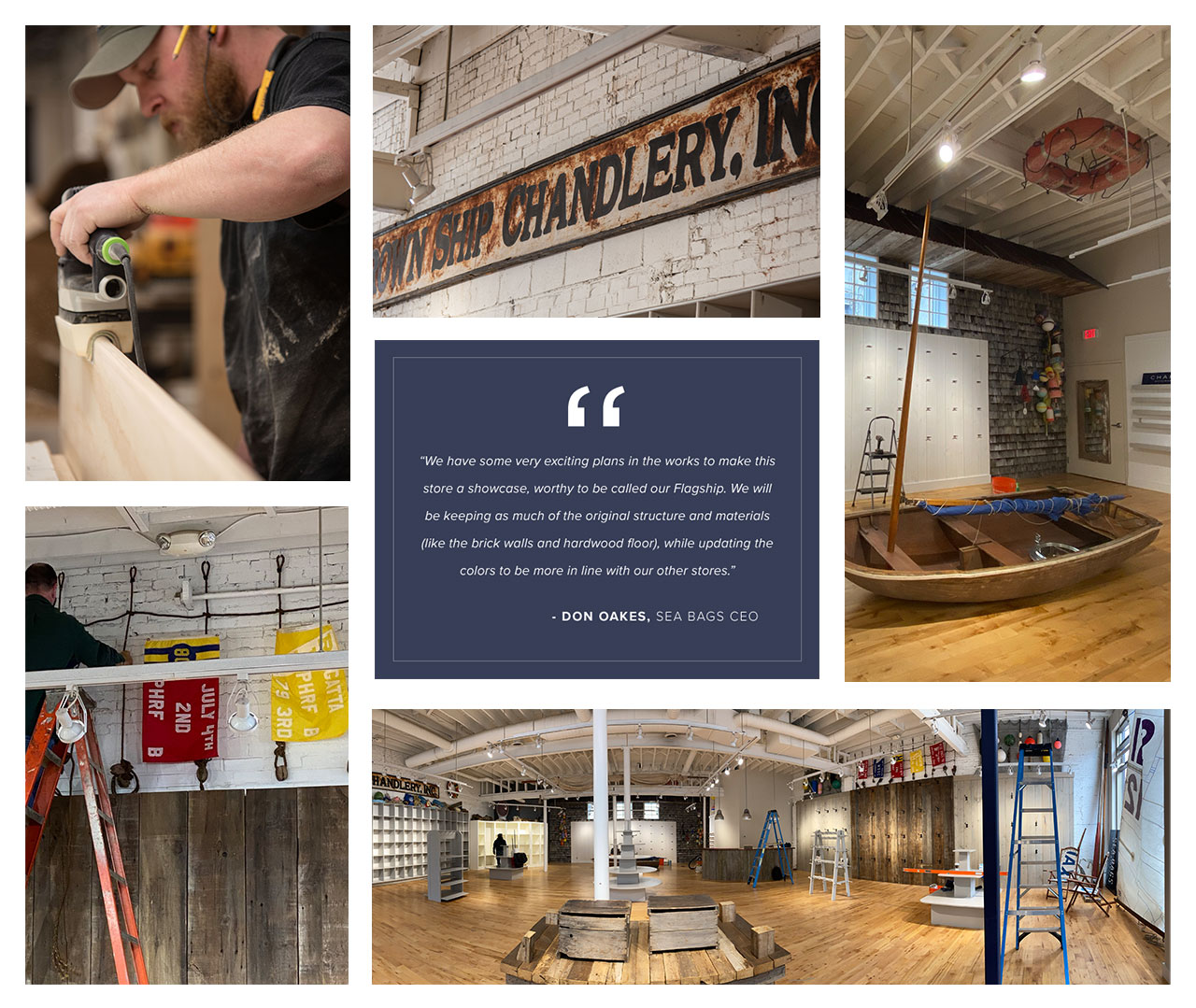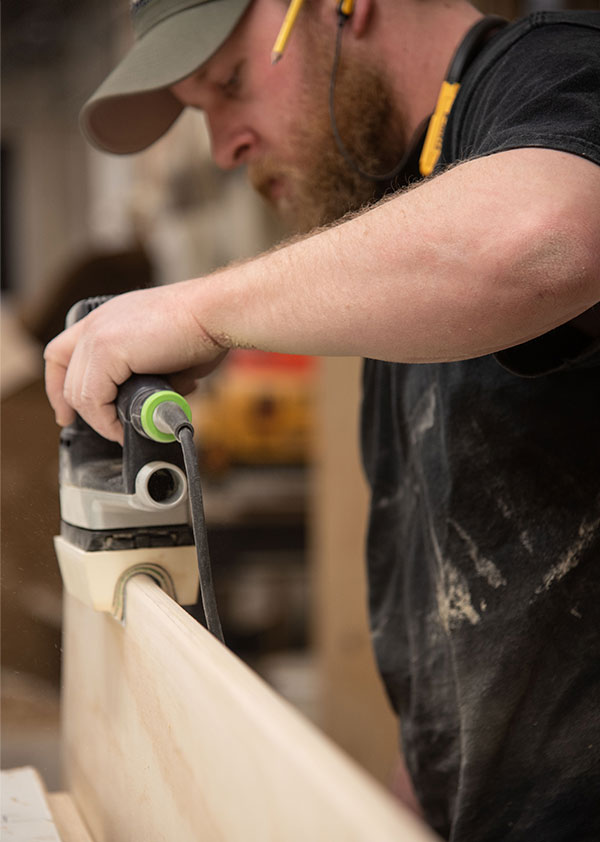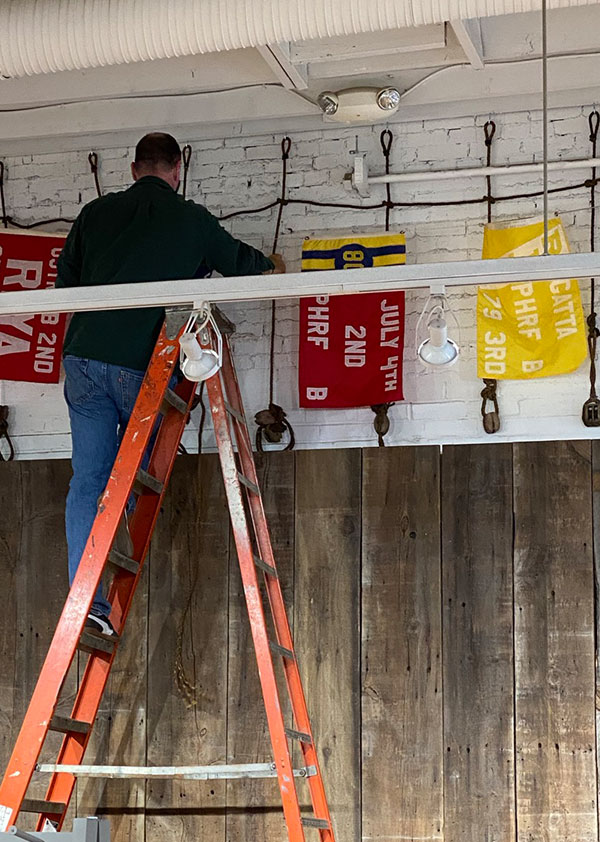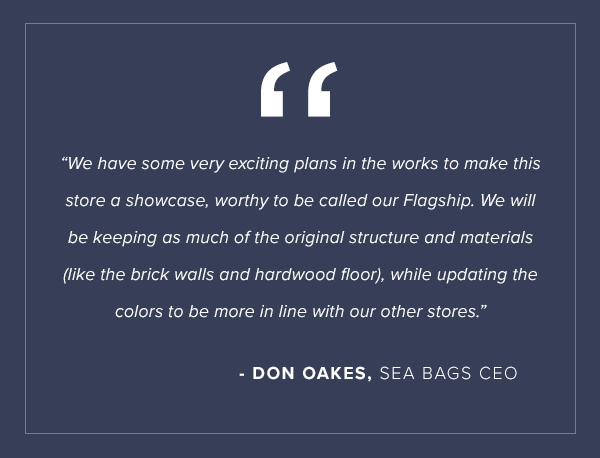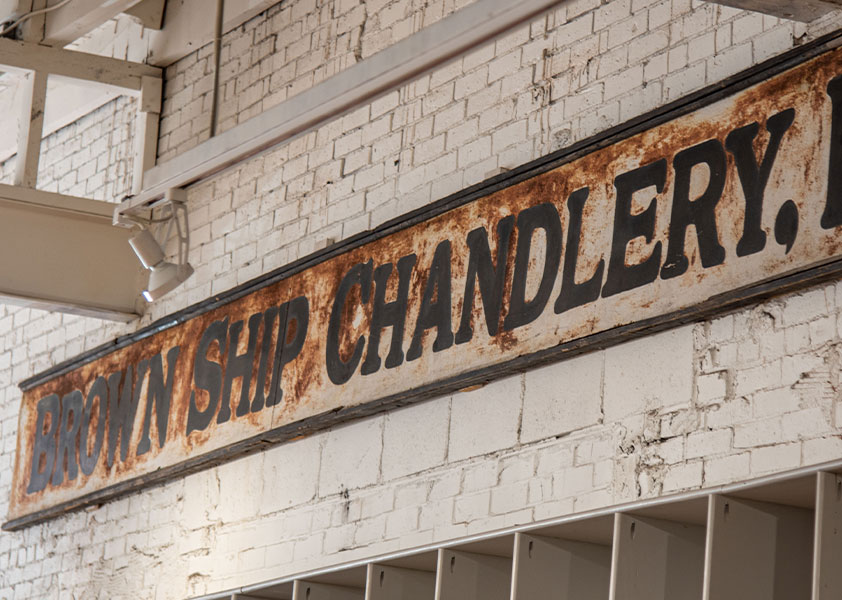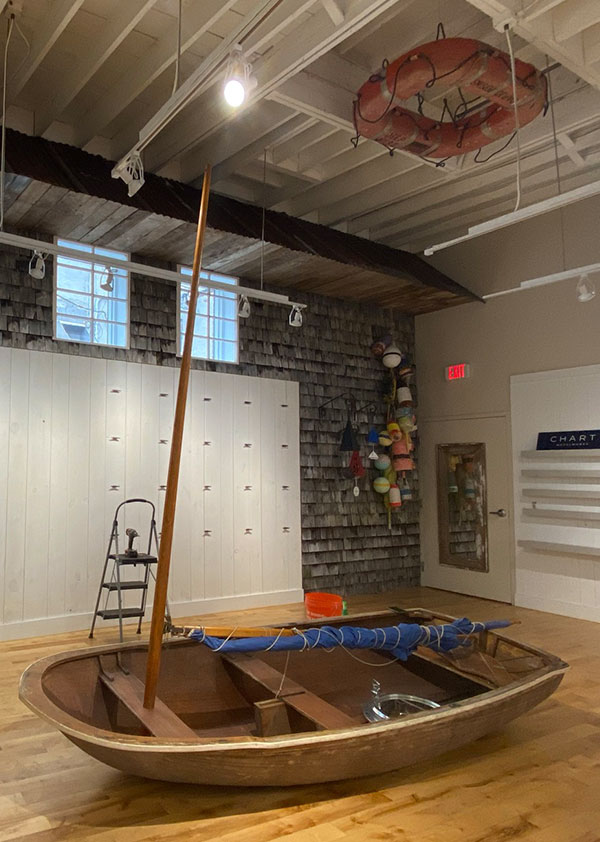 Did you know?
Our woodworker Patrick makes our signature cube walls. Every piece is cut, sanded, and painted at our woodshop at our warehouse in South Portland and then brought to the store location for assembly.
Incorporating reclaimed materials in the construction of our retail stores is just one aspect of our commitment to sustainability.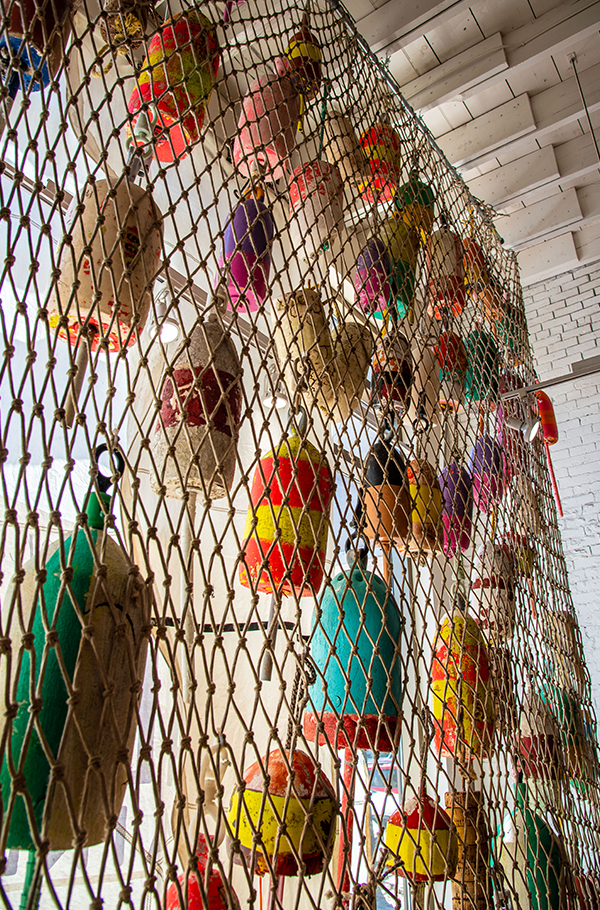 Buoys, nets and other marine props have been salvaged from all over the state.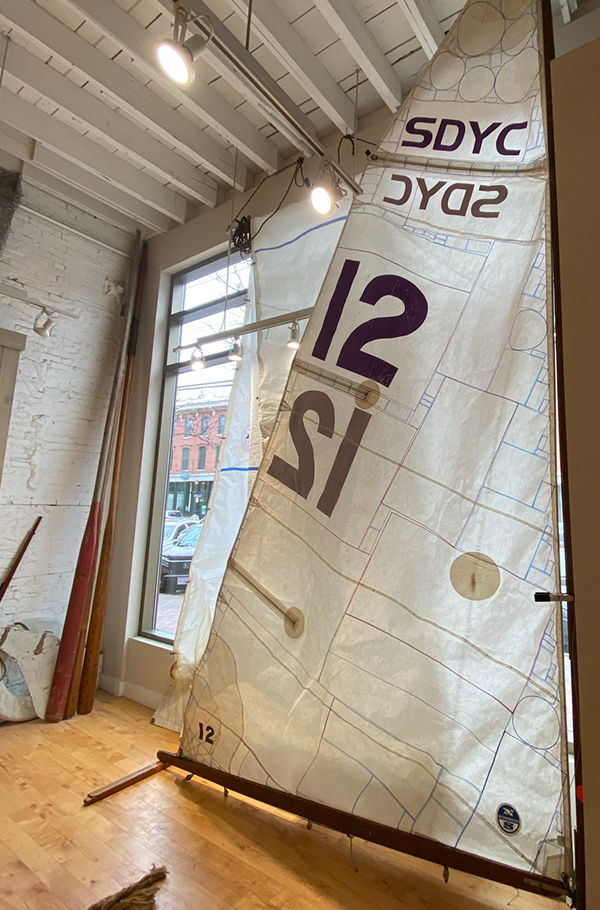 A Dinghy sail has been raised to tell the story of how we cut down sails into panels, using every inch.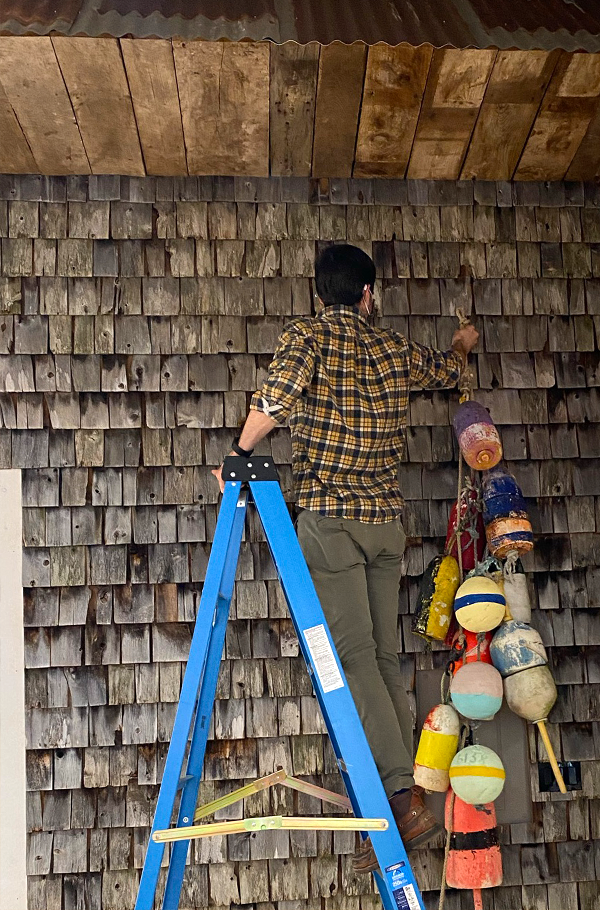 Our lobster shack facade is covered with cedar shingles from a 100 year old barn in Bangor.