SHARE YOUR
#SEABAGSIGHTING
Signup for email,
and Save 10%!
Top Female Sailors in the World
After five days of racing at the J/24 World Championship in Miami, contending with challenging winds and trying to outwit seventy-eight other teams from nineteen countries, the Sea Bags Women's Sailing Team was once again awarded the Jaeger Women's Trophy as the Top Female Team.
11/5/19
"The Sea Bags Team has caught everybody's attention with their efforts both on and off the water." - Mark Pincus, 2019 J/24 World Championships Regatta Chairman & champion J/24 sailor
From Tuesday, October 22 through Saturday, October 26, the Sea Bags Women's Sailing Team will compete against eighty other teams in the J/24 World Championships in Biscayne Bay, MIami. Over five consecutive days of sailing, the team will hold their own against professional and amateur sailors alike and, as one of just two all-women teams competing, these female sailors know they have a lot to prove. It will be a never before seen display of many of the most accomplished racers in one of the most challenging sports in the world.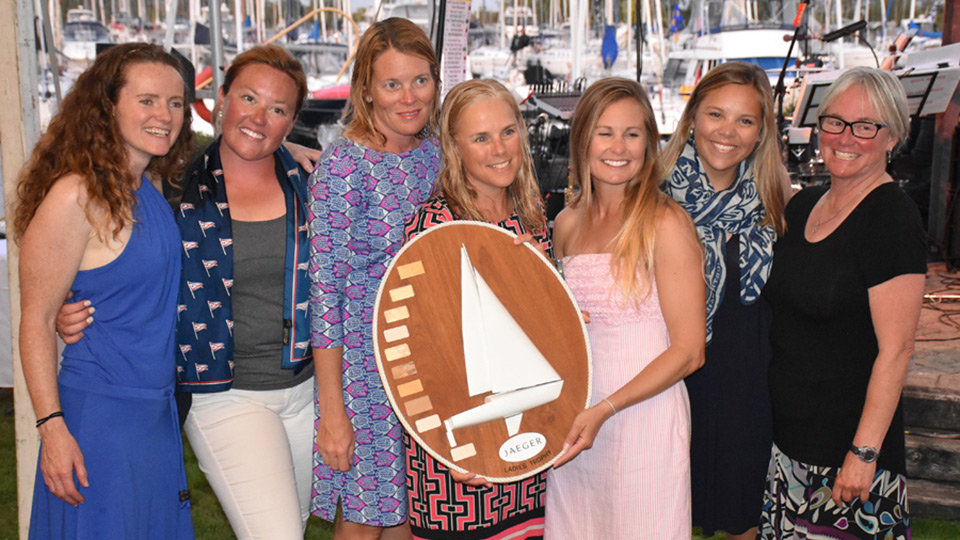 It will be the team's second time at J/24 World Championships. In 2017, the team brought home the Jaeger Trophy as the Top Female Team and Erica Beck Spencer was named Top Female Skipper. Winning those trophies in Miami would qualify the Sea Bags Women's Sailing Team for the 2020 J/24 Worlds at Parkstone, United Kingdom.
The feeling of anticipation this second time around is different for the women of Sea Bags Women's Sailing Team.
"I am anticipating close competition as we are sailing against the best in the world. No matter where we finish we will bring our finest game and strive to be the best we can be. We hear every week how we are inspiring other female sailors. We hope to live up to their expectations!"—Joy Martin, Down Wind Trimmer
"I am nervous and excited—in good ways, positive ways—which makes me feel more competitive and confident. I'm mentally preparing by doing research about the area, finding local knowledge, getting an understanding of the currents and the course area."—Hillary Noble, Tactician & Strategist
The team's time in Miami will start with boat measurements and crew weigh-ins before the opening ceremony on October 21. Then over the course of the next five days, the team will compete in as many as 10 races per day until the Championship ends on Saturday, October 26.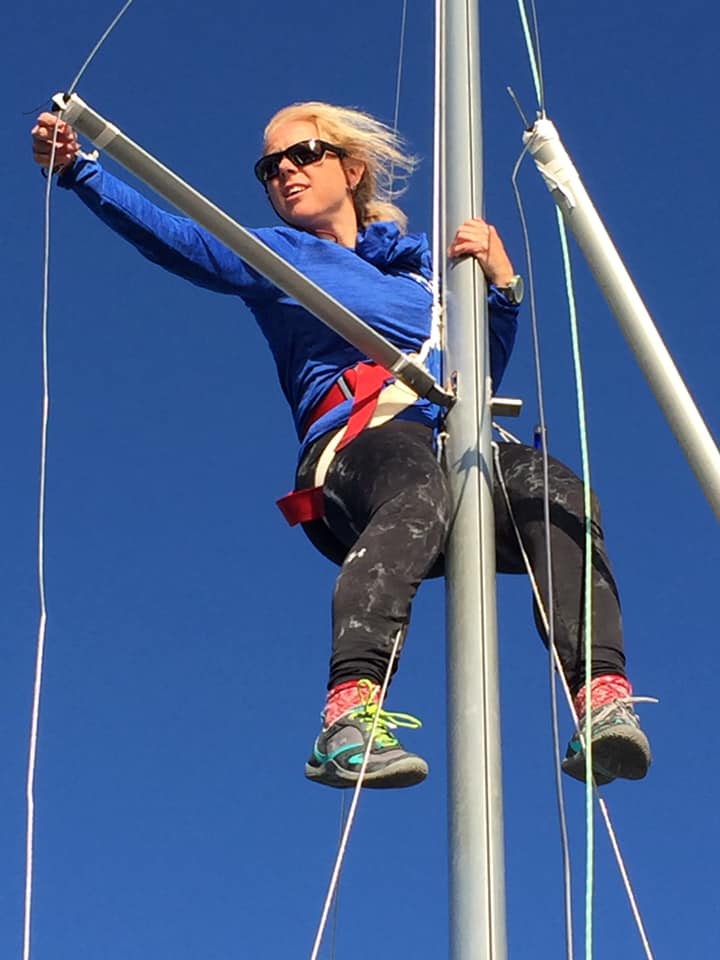 "These women are unbelievable sailors and when we come together as a team and do well, it is exhilarating. There is no drama—just amazing female sailors who want to go as fast as we can and improve every time we're on the water. I just know we can be one of the top teams in the United States and eventually the world!"—Erica Beck Spencer, Skipper
Join us for a special sendoff celebration in downtown Portland, Friday, October 11, at noon at 86 Commercial Street. Come meet the team and get a close up look at the J/24 they will be sailing at the 2019 World Championships. You can also support the team with the purchase of a Sea Bags Women's Sailing Team Tote, as well as a new product launching Friday.