SHARE YOUR
#SEABAGSIGHTING
Signup for email,
and Save 10%!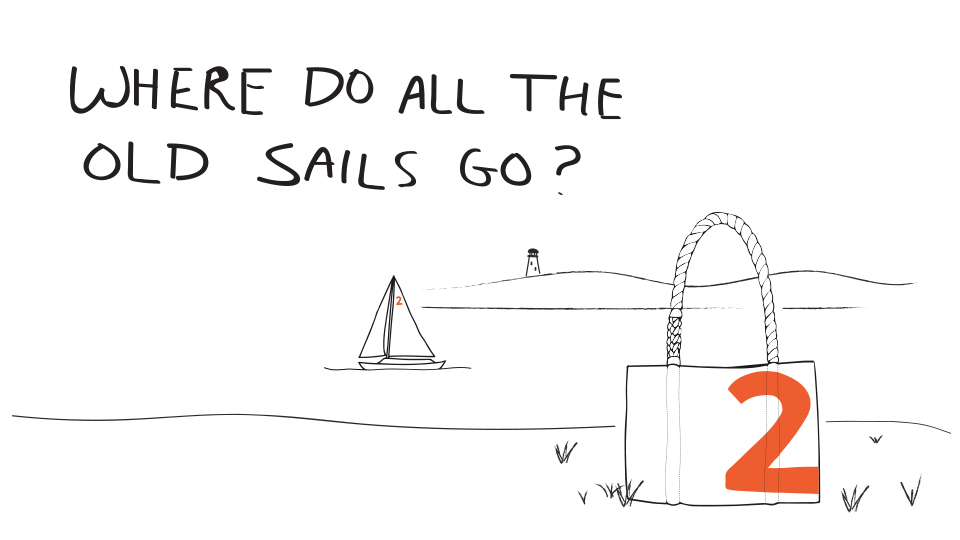 The Tale of the Sail
Every sail has a journey; at Sea Bags we make sure that journey never ends. We believe that owning a Sea Bag is like carrying a story on your shoulder.
11/15/16
These stories start on the high seas with the sailors who sail their sails until the end of their useful life. Once one of these retired sails makes its way to our Portland, Maine location, its second life begins. Our team of skilled crafts-people then transform these sails into one-of-a-kind bags. We know we're lucky enough to live and breathe this story every day and we thought we would share it with you through "The Tale of the Sail."
The many people who touch a Sea Bag before it comes to you help shape its uniqueness. From our sail-cutters to our designers, from our rope-splicers to our stitchers, and from our salespeople to our shipping department, our entire crew comes together to create each special tote.
We know the journey of a sail doesn't end with us. Each of our recycled sailcloth totes come with history of adventure and many miles yet to travel. While it is our job to transform old sails into something with new meaning, it's your job to carry on that story. Whether you brought us a sail or had a unique experience in one of our stores; if you've had your Sea Bag for years or you just got your first one, you are a part of the Tale Of The Sail.
We want to hear your part of the story. Share it with us through social media using the hashtag #TaleOfTheSail and help us spread the tale by sharing this video with your friends.