SHARE YOUR
#SEABAGSIGHTING
Signup for email,
and Save 10%!
The Schooner Roseway
Nearly ten years ago, the Sea Bags Sail Acquisition team was lucky enough to acquire a set of sails from the schooner Roseway.
10/17/19
Built in 1925 by John James of Essex, Massachusetts, the schooner Roseway was designed for both fishing and competing in annual fisherman's races. Though she sank in Wolfville Nova Scotia in September 1926, Roseway was raised, repaired and sailed on. Story has it that in 1934 Roseway set a record of 74 swordfish caught in one day.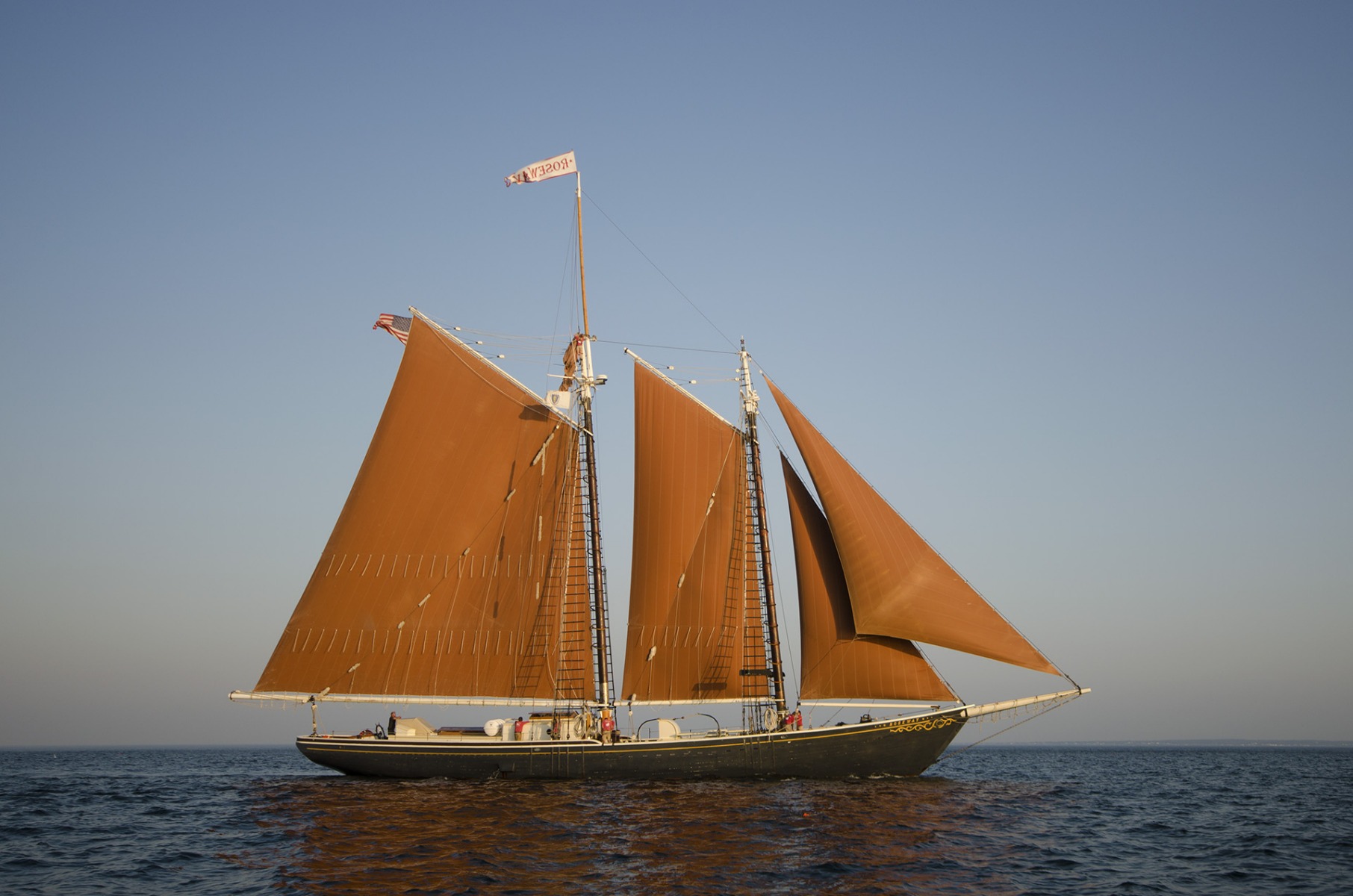 In December of 1941, Roseway was purchased by the Boston Pilots Association and in early 1942, she was fitted with a .50 caliber machine gun and assigned to the First Navel District of New England. In World War II, the Pilots and Roseway guided ships through the battlements protecting the harbor. In 1973 she was taken out of service, returned to Maine and converted into a passenger vessel. Today the Roseway serves as home base for the renowned World Ocean School.
Due to the rich sailing history of the schooner Roseway, we knew something special had to be done with her sails and the idea of the Heritage Schooner Collection was born. After carefully accounting for all the material, we were able to make only twenty duffel bags and thirty totes that also feature original sail hardware, brass accents, and an embossed leather logo patch.
In addition to the Roseway sails, the Heritage Schooner Tote features a liner made from Egyptian cotton sails. First introduced in the early 19th century, lightweight Egyptian cotton sails were eventually replaced by synthetic materials. Extraordinarily rare, our team estimates that these Egyptian cotton sails could be almost a hundred years old.
An opportunity to own a rare piece of sailing history, the limited-edition Heritage Schooner Collection is available online and in select Sea Bags' retail stores.