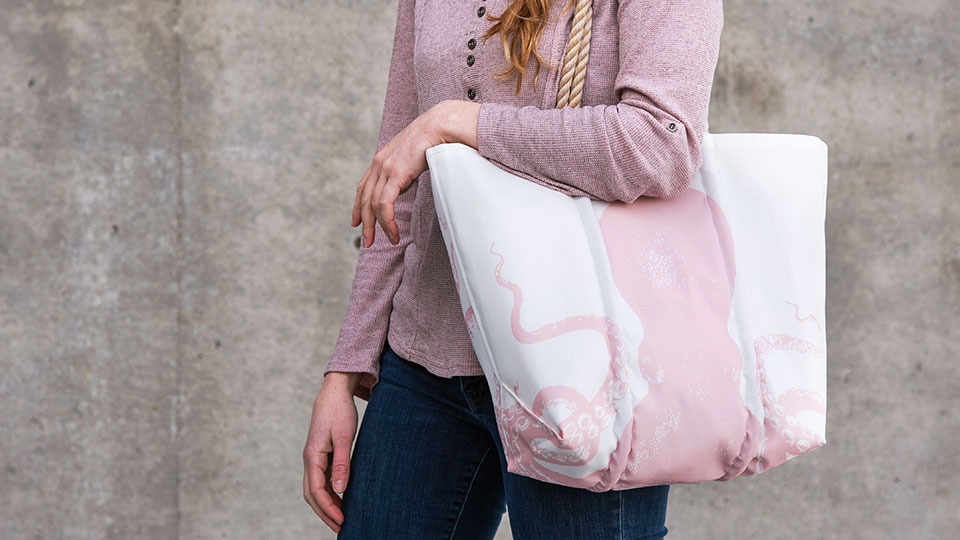 The Maine Cancer Foundation
Fourteen years ago, as a part of our commitment to our community, we created a limited-edition recycled sail cloth tote to support the Maine Cancer Foundation. Our unique partnership continues to grow with this year's Mother's Day Collection.
4/13/20
In honor of this collection, we take you behind the scenes of our 14th annual partnership with the Maine Cancer Foundation. We asked Events Manager, Julia Bachelder to share more about the life-saving cancer prevention, screening and care they provide to Mainers.
The Maine Cancer Foundation does a great deal within the state, can you outline some of the ways that you make a difference in people's lives?
Julia: Maine Cancer Foundation funds cancer prevention, early detection, and works to improve patient outcomes in the state of Maine. Although we are located in Falmouth, we grant organizations from York County to Aroostook County and everywhere in between. Maine has one of the highest cancer rates in the nation and we are committed to lessening the impact of the disease statewide. From funding colorectal screening programs to transportation and patient navigators to providing sunscreen dispensers at outdoor recreational sites, we are constantly adapting to serve the needs of Mainers.
Why are partnerships important to the MCF?
Julia: Partnerships are critical to Maine Cancer Foundation's mission. Whether it be in the form of event sponsorships, community fundraisers, or partnerships like the one we have with Sea Bags. We must engage key organizations around Maine who share our commitment to fighting cancer. In addition to the funding that we receive from partner organizations, many of them also serve as ambassadors of our mission and help us promote messages of prevention and screening to their networks.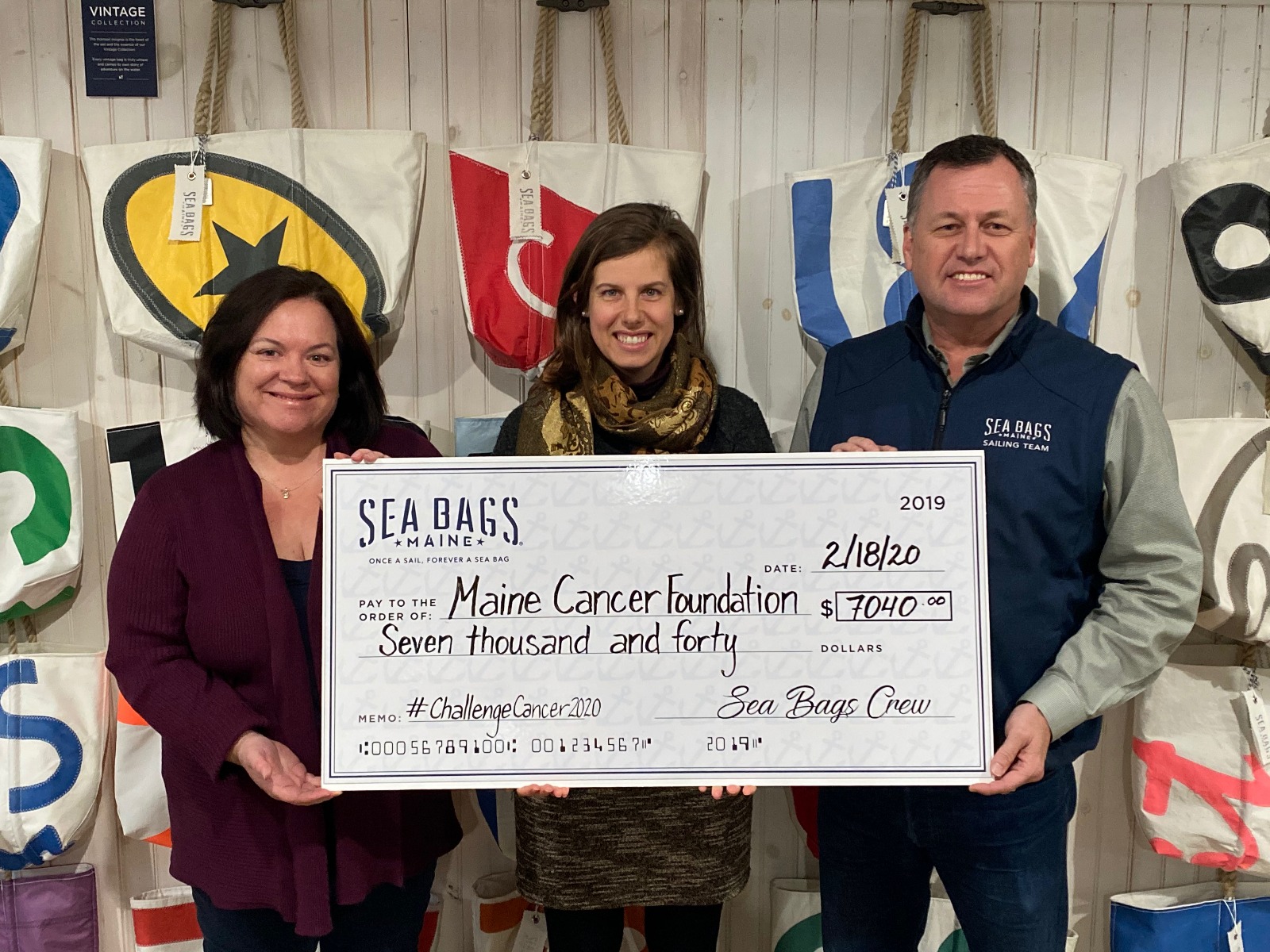 Our partnership with Sea Bags is meaningful on several levels and dates back to 2007 when we were selected as the beneficiary of sales from the Limited-Edition Pink Ribbon tote. Maine Cancer Foundation is 100% Maine and serves communities across the state. The fact that Sea Bags is a Maine based company committed to supporting the people of Maine is a natural fit. In addition to the annual Cure Campaigns, each year Sea Bags designs an exclusive sail cloth tote for each of our major events. These iconic bags are used as fundraising prizes for our participants and have made a significant impact on event fundraising each year. Additionally, the bags serve as conversation starters out in the community and help us promote the mission of Maine Cancer Foundation in a unique way.
What are a few ways that people can give back and help the MCF?
Julia: We are facing uncertain times here in Maine and across the globe. One thing that has not changed, however, is the prevalence of cancer here in our state. Cancer patients need our support more than ever and Maine Cancer Foundation remains committed to reducing the impact of cancer here in our state. Opportunities like the Sea Bags Mother's Day Collection are a great way for people to give back during this time. We are grateful to our donors and partners who enable us to continue our work, as well as our event participants who help us raise critical funds.
To learn more about Maine Cancer Foundation, visit their website https://mainecancer.org/
SHARE YOUR
#SEABAGSIGHTING
Signup for email,
and Save 10%!