SHARE YOUR
#SEABAGSIGHTING
Signup for email,
and Save 10%!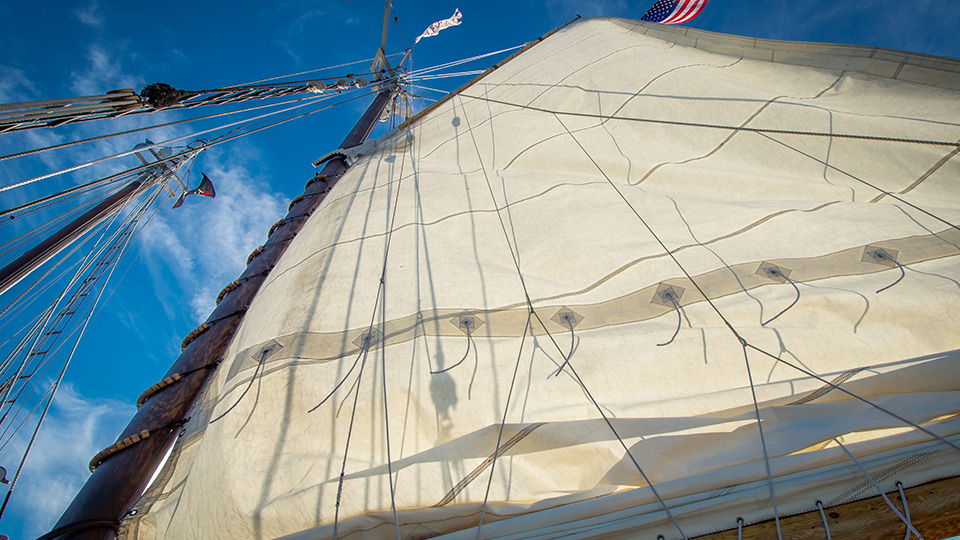 The Lifespan of a Sail
How long do sails last? If you're not a sailor, you've probably never considered the question. And the answer isn't as straightforward as you might think.
2/8/19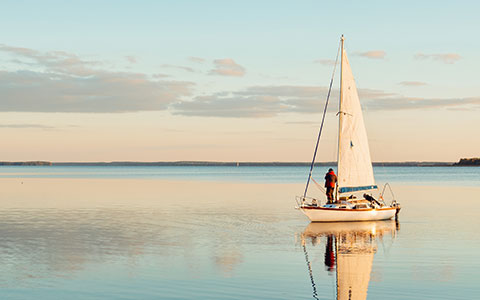 A sail's life is impacted by a variety of factors but most notably:
Where it was sailed—salt water or fresh water
How it was used—recreationally or for racing
Sun exposure deteriorates sails and can cause seams and stitching wear down and loosen. The constant force of winds will eventually stretch a sail's optimal shape for best performance, increasing the danger of blowouts.
Sailmaker North Sails found that "charter fleets expect 2-3 years of use from basic woven polyester sails." That translates to about 1,500 to 2,500 sailing hours. "After 2,000 hours these sails are typically considered worn out. The typical season for many cruising families might be 5 hours per day for 30 days a year for a total of 150 hours."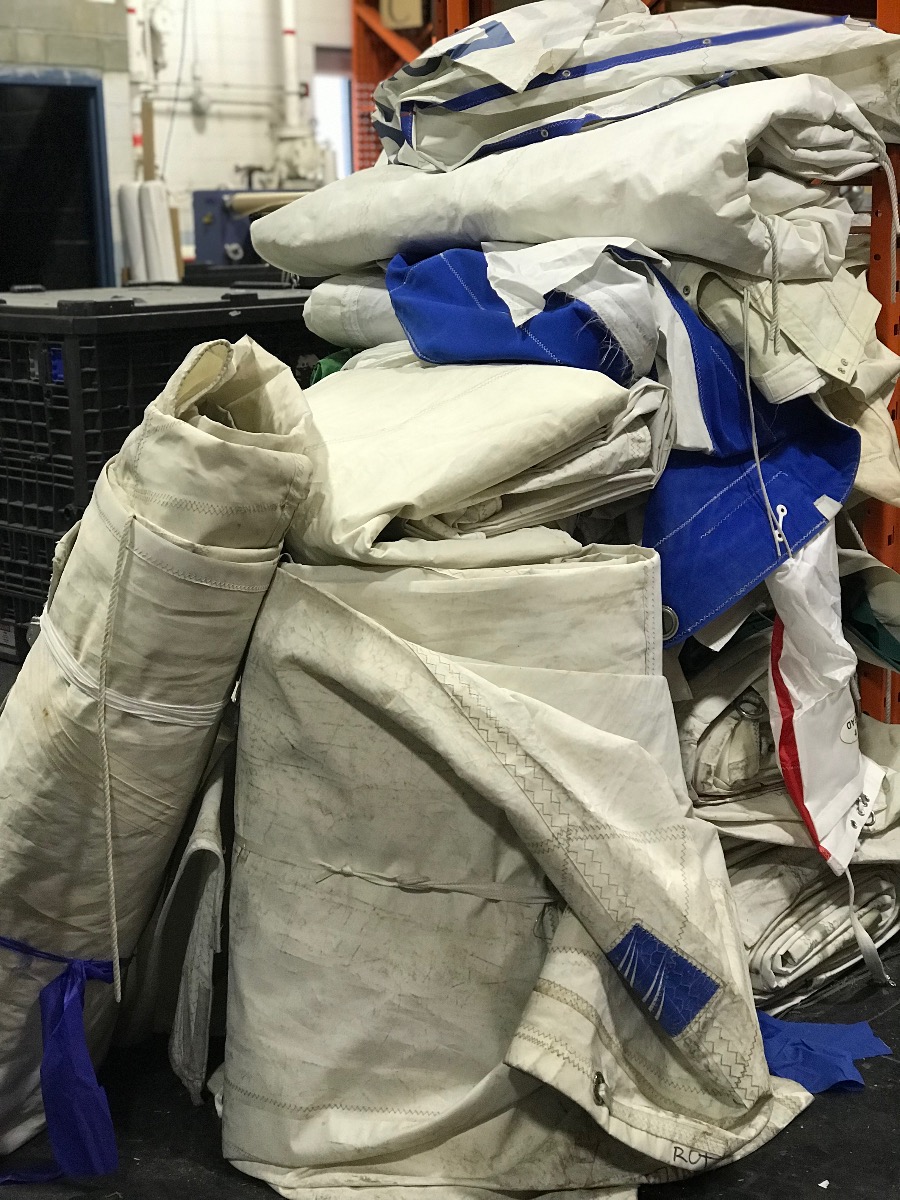 But while the useful life of a sail on the water is limited, the durability of the material means that it's incredibly difficult to break down and won't easily decompose. About four million people sail in the United States according to the U.S. Census Bureau. Over a million people sail at least seven times a year. Can you imagine what could happen to all of those sails once they've become worn out?
At Sea Bags, recycling sails is the foundation of our work and with every repurposed sail we reaffirm our commitment to sustainably—to protecting the environment and ensuring that future generations will enjoy the pleasure that the oceans afford all of us.
In 2018, we reached an incredible goal in our Sail Trade Program. We saved 7,864 sails—about 70 tons of sailcloth—from being discarded at landfills in Maine and around the country. Coming from yacht clubs and sail lofts, sailing teams and families, each sail comes with stories of lazy summer days or thrilling afternoons racing. Some have been used by families for thirty years, and others, from avid racers, have spent only a couple summer on the water. These unique histories are part of what makes every Sea Bag unique. What's your "tale of the sail"?
_____________________________________
If you're interested in donating your used sails, please contact our Sail Trade Team:

We will arrange to pick up your sails or pay for shipping. You can also bring your sails to our headquarters on Custom House Wharf in Portland or to any of our other stores. Click here for more information.