SHARE YOUR
#SEABAGSIGHTING
Signup for email,
and Save 10%!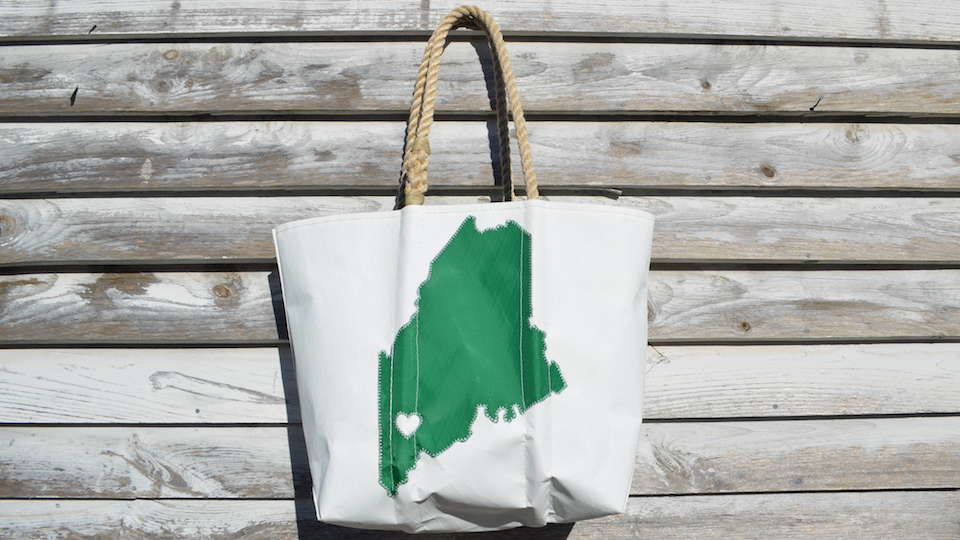 Sustainably Maine
In 1999, Sea Bags started with a simple thought: What if we could find a way to repurpose sail cloth instead of throwing it away? Now, twenty years later, it's time to tackle the question of "What if?" again.
4/22/19
"Our sustainability mission for this year is 'What else can we do?'" explains Beth Shissler, President and COO. "Giving our sail material another use is important to us. We're making hang tags out of scrap sail cloth. What if we found a way to turn scraps into a composite material and make park benches? There are all sorts of things we can all be thinking about."
In honor of Earth Day, we want to encourage everyone to think innovatively and ask the question "What if?" when coming up with ways to protect our environment. To help spread the message, we enlisted the help of our friends at Poland Spring® 100% Natural Spring Water and Maine magazine to help tackle another question:
What if we gave plastic bottles another life beyond their original purpose?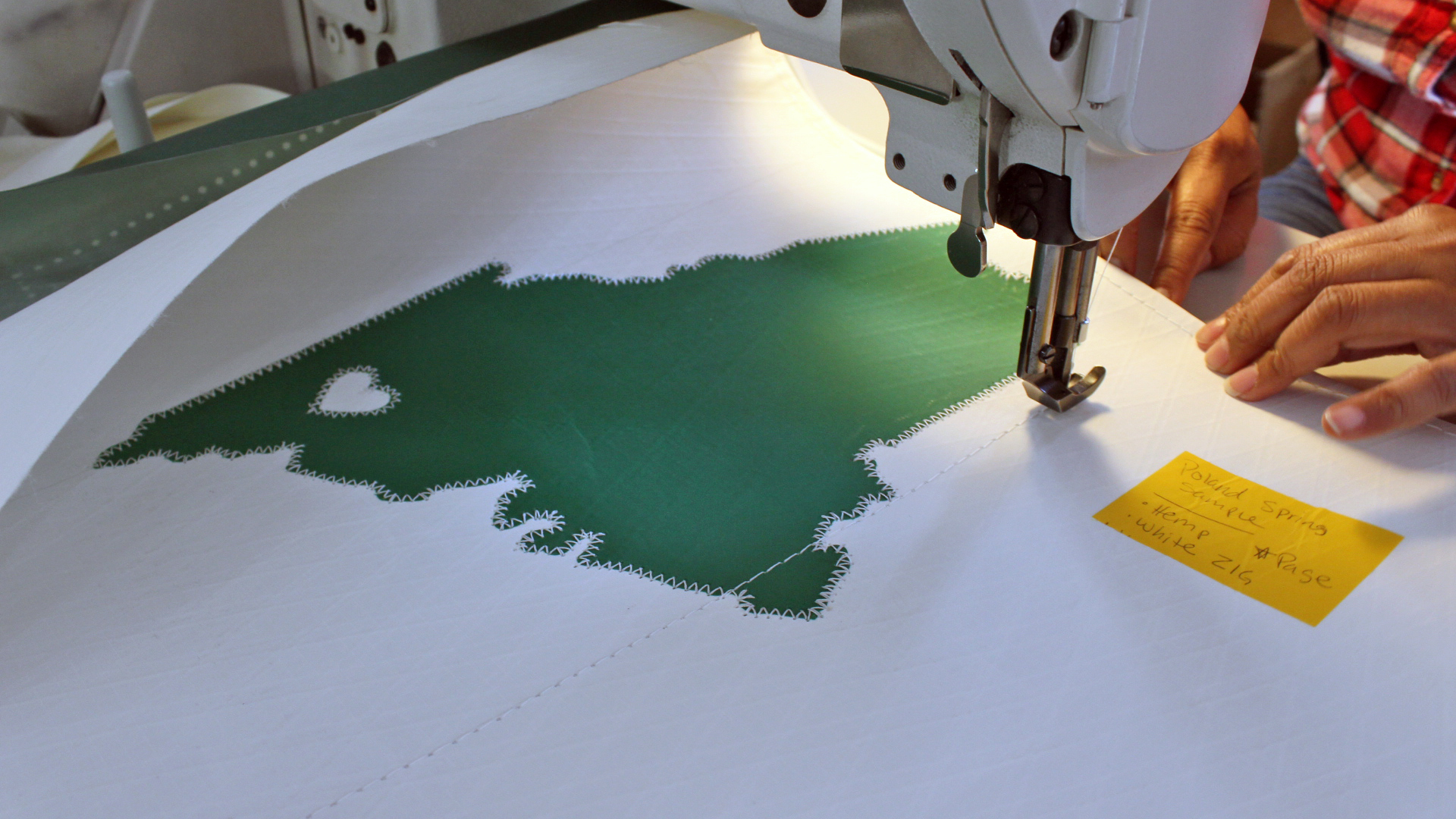 The answer to that question started ten years ago with the creation of sail cloth, utilizing 80 percent recycled plastic bottles. Now, we've repurposed that sail cloth made from plastic bottles into a limited-edition Sea Bags tote.
The outside of each bag is made from sail material fabricated from recycled bottles, while the inside is made from our signature recycled sail cloth. A homage to our favorite state, the exterior features the State of Maine's silhouette, while the interior showcases trivia about the Pine Tree State. Through May 12, you can enter to win one of twenty-five of these limited-edition Sea Bags totes.
Coming together with our fellow Maine companies represents the many different meanings that sustainability can take. "Sustainability for us at the beginning wasn't just saving the sails from the landfill," says Beth. "It was about bringing a faded cutting and sewing industry back to life in Maine. It was about creating jobs here and preserving the rich heritage that we all enjoy."
What does sustainability mean to you?