SHARE YOUR
#SEABAGSIGHTING
Signup for email,
and Save 10%!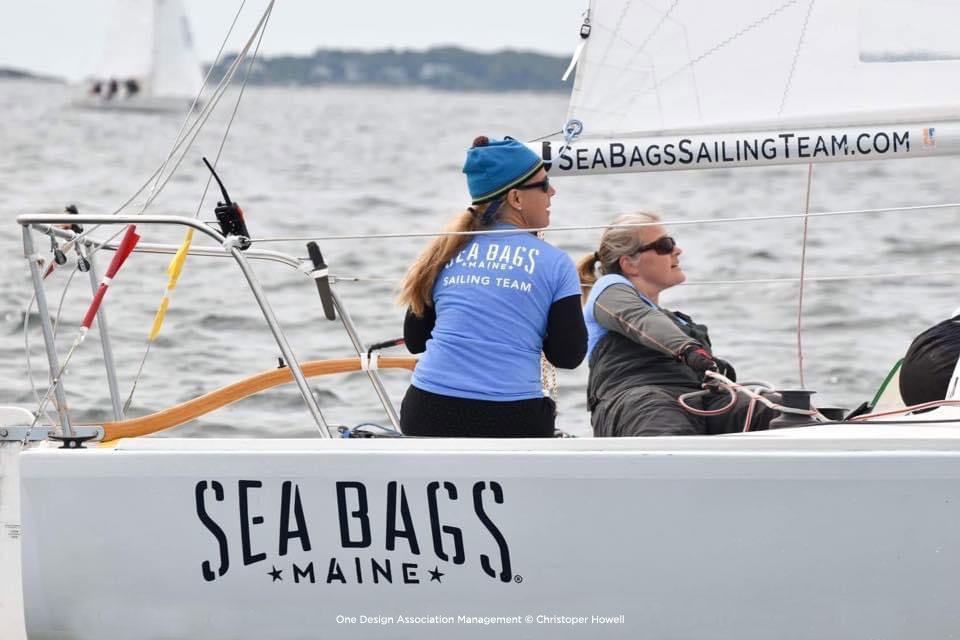 Sea Bags Women's Sailing Team 2021 Season
Our Sea Bags Women's Sailing Team (SBWST) was thrilled to get back on the water in 2021, after their 2020 season was postponed. The 2021 sailing season is now underway, and the crew has already taken on new challenges, new team members and new trophies. Because when the Sea Bags Women's Sailing Team sets sail, they race to win.
08/25/21
New Season, New Members
The new season came with changes to the team's lineup, with a new co-captain and team member joining the crew. The Sailing Team has 12 members this season, with 9 returning veterans and 3 newer teammates.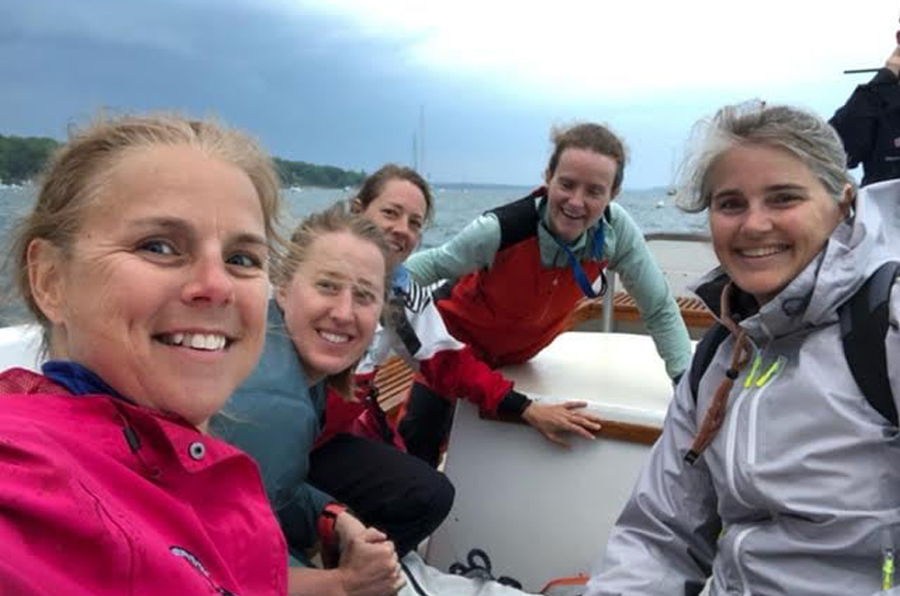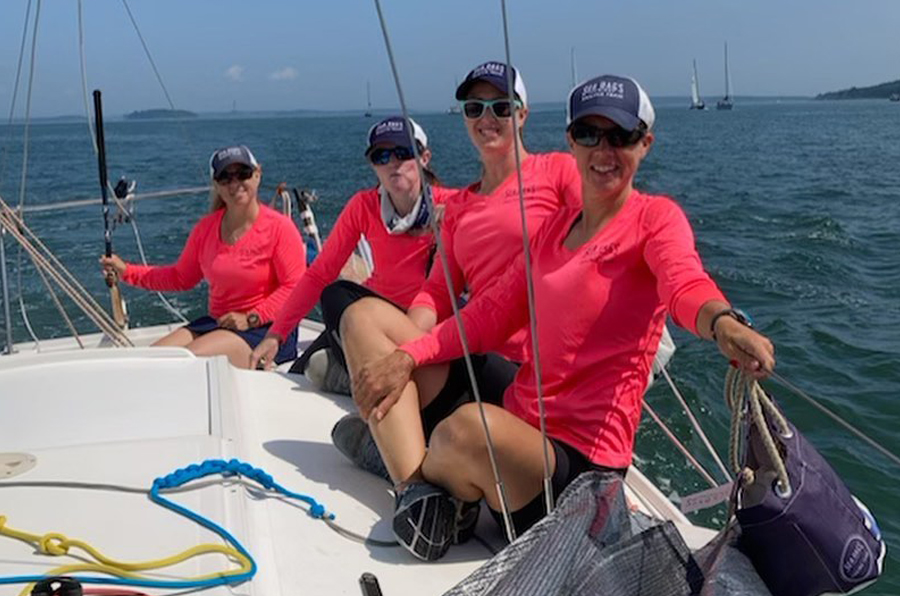 Emily Carville has taken on a new role as co-captain and credits her parents, sailing team friends in college, and her husband for her passion for sailing. "I am a better mom, wife, friend, and employee when making time to get out on the water," she explains. "It is there I can achieve a sense of clarity and purpose and then bring that all back onto shore." New team member Kristin Lawson has a similar feeling about being on the water, "I'm incredibly grateful to the SBWST for bringing me on board. No one sailed in my family so I'm late to the game, but sailing has become my life passion." As a former Division 1 soccer player, Kristin brings her "all in" competitiveness and energy every day to the team.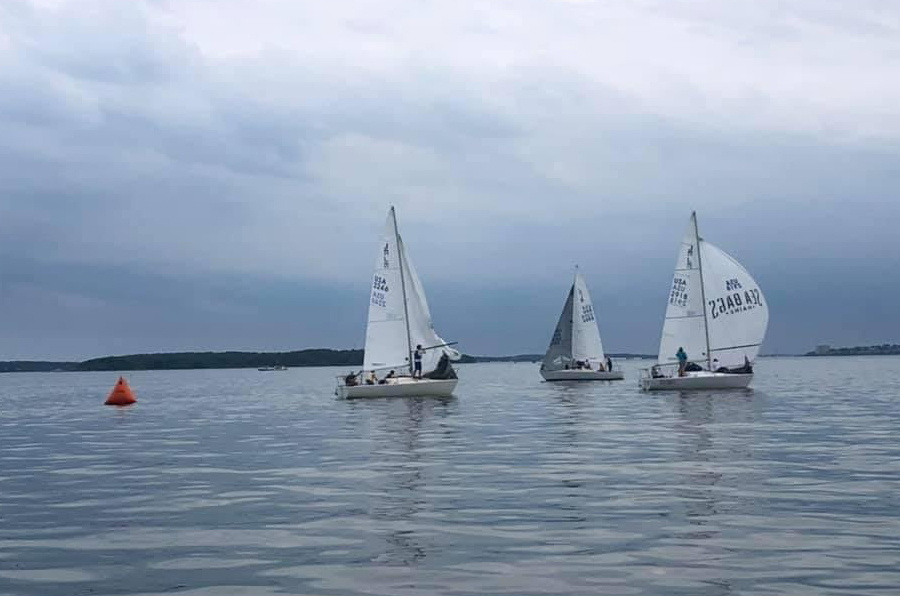 Goals for the Season
Speaking with the Skipper and Team Captain since its inception in 2015, Erica Beck Spencer excitedly shared the SBWST's goals for the current season; "Our main goal is to qualify for 2022 worlds this year. We hope to win a few regattas, and finish in the top twenty at nationals. But we also look forward to a competitive season racing locally while also enjoying sailing in our home waters."
Completed Races and Standings
The 2021 race season is in full swing and the team has been hard at work preparing for races. Since these Sailors can't stay away from the water for long, many have been participating in smaller local races this summer. Erica said, "When in town, I [have been] racing on Sonars at the Prouts Neck Yacht Club for their Saturday racing series through July. I am excited to share that we came in first place in all three races over July 4th weekend. I had never done that before and it was very, very exciting! I won't be able to race there in August," Erica continues, "but there were some big learnings from that--new boat, new venue, new team. My biggest take away was that racing multiple times per week actually made me want to race and sail more. Interesting life lesson!"
At the Thistles Nationals held by the Cleveland Yachting Club in Rocky River, Ohio, Erica and Joy competed in the Thistle National's Women's division on a Thistle class rig. It was a one-day event and we are excited to share- they won! It was especially exciting because the crew doesn't normally sail that class of boat, so it was a very satisfying win. It's all in a day's work for the Sailing Team!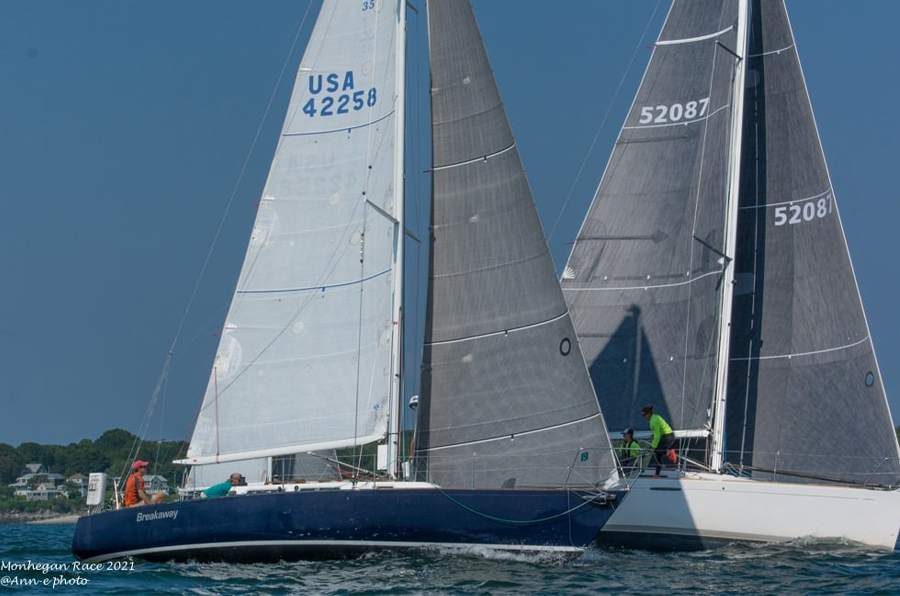 Team members also participated in the Monhegan Race on August 6-8 - Three team members raced in this event--Emily Carville won the doubled-handed event, Erica came in second on a Dune Buggy and Jess Harris raced a Red Rudder. It was an overnight race and Emily said they had an amazing experience.
The Sailing Team's first official event as a team was at the Sail Maine Festival and Regatta on August 14th. They were ultimately the top fundraising boat to support the SailMaine's Scholarship and Outreach programs. We are enormously proud of their determination to give back to the sailing community!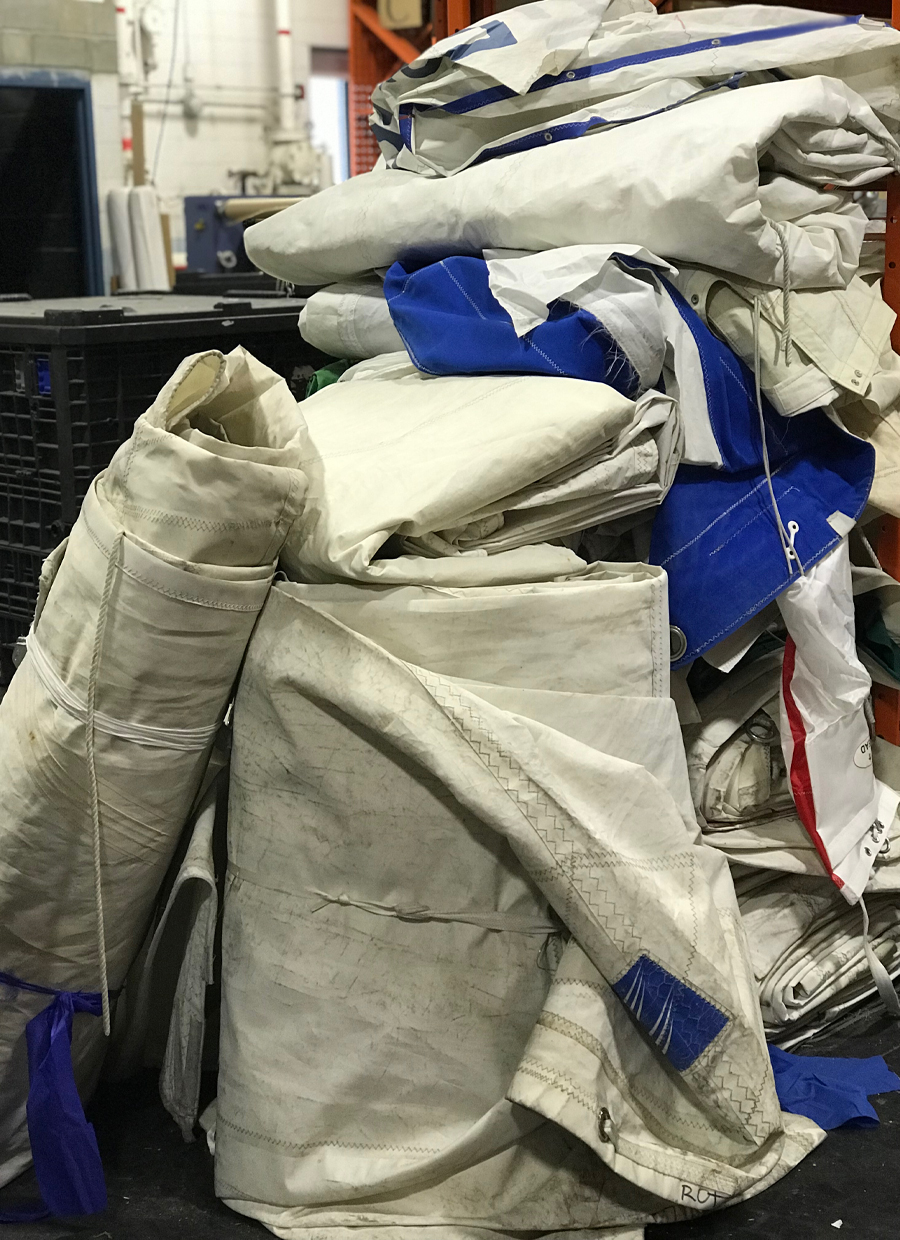 Ties to Sustainability
At many of their scheduled sailing events, the SBWST will often collect sails for the Sea Bags Sail Trade Program. These sail donations contribute to funding the team's racing efforts. They were particularly thrilled when Erica was approached by a fellow sailor with a large sail donation during the Prouts Neck races. The team also conducted a major sail drive at the 75th Anniversary Thistle Nationals in early August, where they collected nearly 120 sails. The team's next sail drive will be held at the Down East Regatta: New England District Championships on August 28-29, which is hosted by Portland Yacht Services.
Upcoming Events
Locals can come see the team race in person every Wednesday at the Portland Yacht Club, where they hold J/24 Race Nights through the summer months.
The Downeast Regatta also takes place on our home turf in Portland on August 28-29. Their next event is the J/24 US Nationals happening the weekend of September 9-12. Finally, the SBWST hopes to keep up the pace by sailing in the J/24 East Coast Championship races held October 22-24 in Annapolis, Maryland.
To follow their full schedule and learn more about upcoming sailing races, check out their schedule here: https://www.seabagssailingteam.com/schedule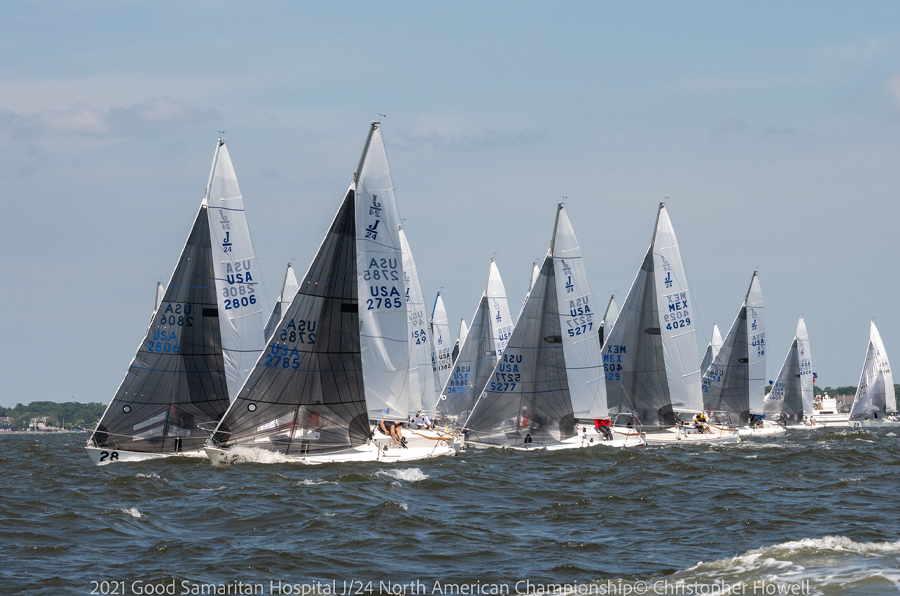 Sonars weekly races at Prouts Neck Yacht Club – Saturdays through Summer
Thistles Nationals – July 31 -
Monhegan Race – August 6-8
Sail Maine festival and regatta – August 14
Down East Regatta – August 28-29
J/24 US nationals – September 9-12
J/24 east coast championship – October 22-24
Sign up for email updates: