SHARE YOUR
#SEABAGSIGHTING
Signup for email,
and Save 10%!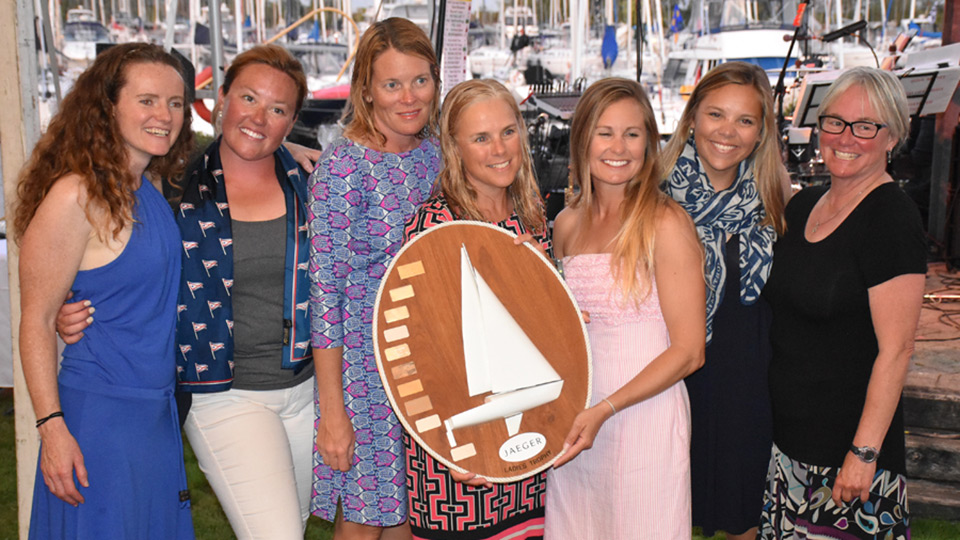 Sea Bags Women's Sailing Team Wins Jaeger Women's Trophy
The Sea Bags Women's Sailing Team has won first place for all-female finishers in the 2017 J/24 World Championship, winning the Jaeger Women's Trophy.
10/25/17
Overall, the team finished in 39th place out of the 63 teams that competed."Our goal was to be the top women's team and to reach that goal felt surreal," said Erica Beck Spencer, the team's Skipper.
Accomplishing that goal was not an easy task. There were several other talented all-female teams racing alongside them.
"We started off the event as the top team, but that is almost harder than coming from behind, as the other women's teams were steadily getting better as the week went on," Spencer added.
"It was largely a week of tough tactical calls and making sure our sets and maneuvering were conservative and the best," said team member Charlotte Kinkade.
Spencer and the team noted that the best part of the competition was meeting people from all over the world, as well as getting the opportunity to compete against some of the most successful sailors in the sport.
Although the women were proud of accomplishing their goal of being the best all-female team, they were not as happy with their overall ranking. During the eight days of racing, their results fluctuated, finishing anywhere from 21st to 49th place.
"We didn't do as well overall as I think we were capable of, but that is typical for most first time competitors at the World level of competition. I think we were capable of a few finishes in the teens. We're already looking forward to our next race," said Spencer.
The team has their eyes on the J/24 World Championship in Italy, which takes place in August 2018. They also hope to be able to attend the J/24 World Championship in 2019, Which will be held in Miami, Florida.
If you are interested in keeping up with our sailing team, visit their Facebook site.

Photo Credits: Chris Howell