SHARE YOUR
#SEABAGSIGHTING
Signup for email,
and Save 10%!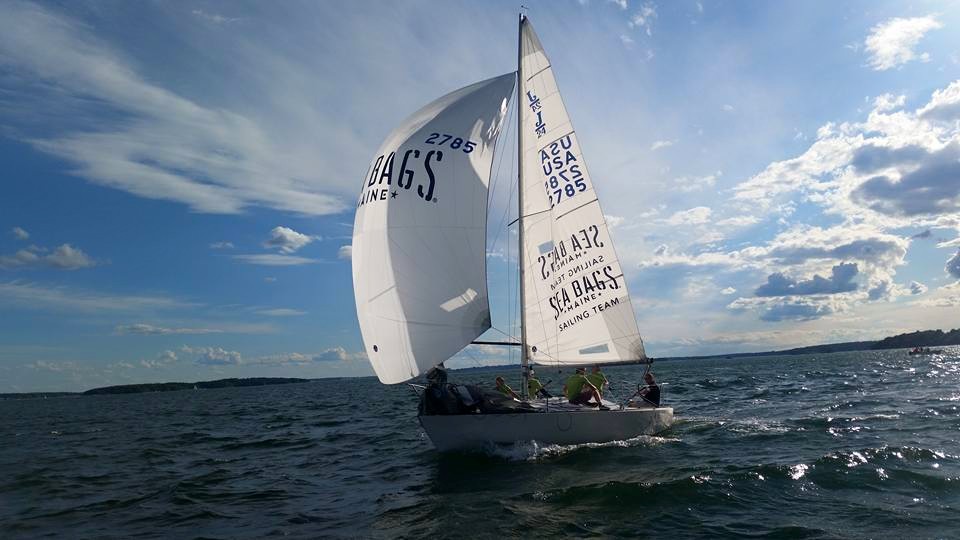 Sea Bags Sailing Team
The concept for the Sea Bags Sailing Team was simple: create a team of sailors who represent various one-design classes to promote the process of recycling sails to better the environment.
7/18/16
Born out of Sea Bags' mission to spread the message of sustainability to all sailing communities and in support of numerous sailing regattas and sponsorships, the Sea Bags Sailing Team is a group of professional and amateur sailors racing a variety of One-Design from J/24s to 49ers. Hailing from all over the country with the youngest member just seventeen years old, these sailors were recruited by team captain Carter White for their love of the sport and reputable skills.
With over twenty events scheduled for 2016, the Sea Bags Sailing Team races year-round in an endeavor to continuously promote environmental consciousness, act as brand & sport ambassadors, and remain highly competitive in their class. Here are just a few of the events they'll be attending through the end of this month:
PHRF New England Championships, July 16-17, Falmouth, Maine
Performance Handicap Racing Fleets (PHRF) is an independent handicap authority with a ratings system intended to equalize racing between boats of different classes. Boats are rated based on their "handicap," which are reflected in the overall score maintaining the same chance of winning across the board. The Women's J/24 Team will compete as a tune up for the North Americans in the fall.
Atlantic City Race Week, July 22-24, Atlantic City, New Jersey
A fundraising regatta and part of the Leukemia Cup Regatta, Atlantic City Race Week is the first event for a new J/70 skipper, John Wilsey, who hails from Cape May, New Jersey. John and his team will race locally in New Jersey to tune up for the J/70 fall and winter series. Since its inception, the Leukemia Cup Regatta has raised millions of dollars for lifesaving research and patient services.
NOOD Regatta, July 28-31, Marblehead, Massachusetts
Standing for National Offshore One-Design, the NOOD Regatta is three days of racing for one-design models. In contrast to the PRHF model, the NOOD Regatta is a first to finish model that emphasizes the skill of competitors on equalized ground. This is intended as a tune up regatta for Carter White and his team for the Buzzards Bay Regatta.
Future events for the Sea Bags Sailing Team include a U.S. National Championship, a North American Championship and three World Championships. For a full list of upcoming events, visit http://www.seabagssailingteam.com/team-schedule/. Keep an eye out for future team updates, plus an exclusive from team captain Carter White.