SHARE YOUR
#SEABAGSIGHTING
Signup for email,
and Save 10%!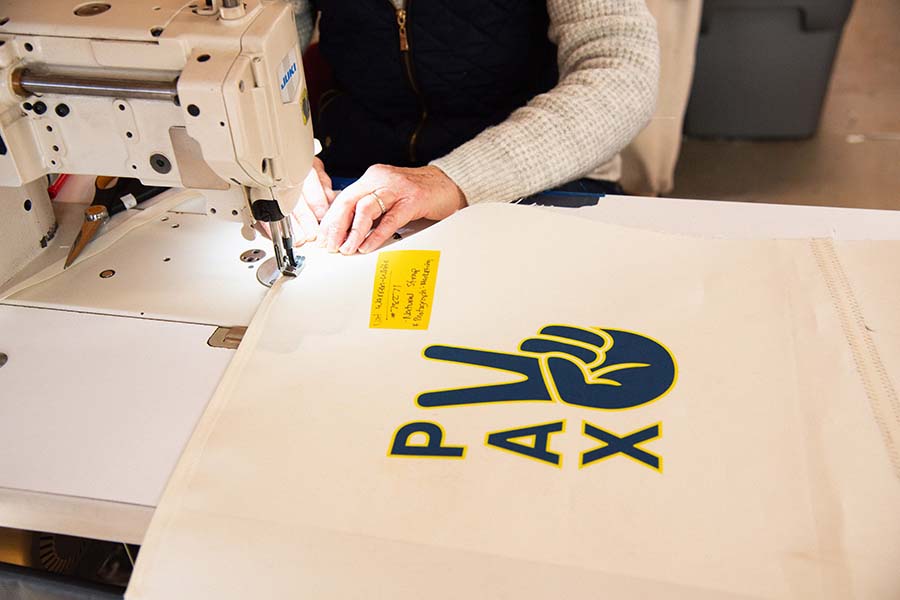 Sail Trade Story: Nat Warren-White
In order to achieve our goal of saving sails from landfills, we have expanded our sail trade team over the past year. These new faces have brought forth new connections, which is how our recently hired Sail Acquisition Manager for New England, Taylor Marshall, introduced us to Nat Warren-White. With a fascinating history on the water, and lifelong connection to the world of sailing, it was only a matter of time before Nat would find Sea Bags via our Sail Trade program.
02/16/22
Nat learned to sail at a very young age at the Harraseeket Yacht Club in Freeport, Maine, the same Yacht Club he is still a member of today. Sailing was his passion from the beginning, and he always knew he would one day own a boat of his own. That day finally came in 2005 when he and his wife found BAHATI.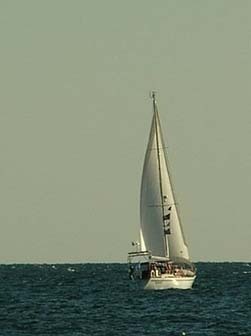 Taken from Two Lights in Cape Elizabeth as Bahati was leaving Maine on October 21, 2006
After looking at about fifty different boats, they decided that the one they had seen sitting ashore in Annapolis, Maryland was it. The idea was to bring the new rig on a voyage it had never experienced before. Nat, his wife, and his son would sail BAHATI all the way around the world.
In the Fall of 2006, soon after purchasing BAHATI, Nat and his family began their circumnavigation. They traveled the "Coconut Milk Run" – a passage many sailors follow to cross the South Pacific—which guided them 30,000 miles around the world. The trip took nearly 5 years, with only a few breaks during the voyage to go back home to Maine and visit family.
When asked to share some of his favorite adventures, Nat acknowledged that there were too many to count. "I can honestly say our arrival in Aitutaki in the Cook Islands stands out because we'd broken our steering cables on the run from Bora Bora and limped in to Aitutaki using an emergency steering system. We then found ourselves greeted by a family of humpback whales as we were dropping our anchor. Lots of excitement! Our arrival in Durban, South Africa also stands out because BAHATI (built in South Africa) had not been 'home' until we landed there. After 19 years she was immediately recognized and welcomed with open arms."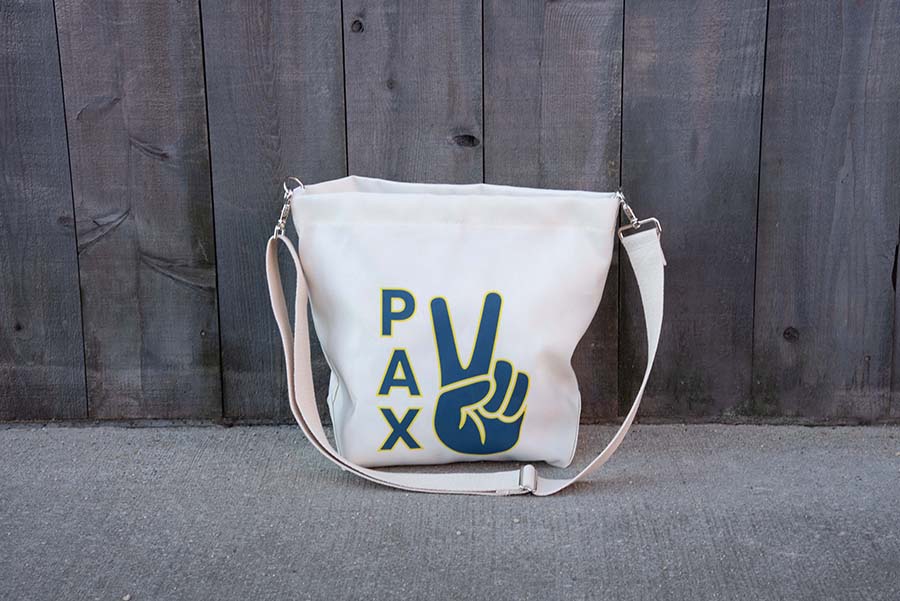 To commemorate the years and many miles of travel BAHATI endured, Nat designed two courier bags for himself and his son, Josh, who recently bought an Australian-built boat named PAX. With Taylor's help, Nat was able to give the sail that had taken him and his family around the world a new life by turning it in to these one-of-a-kind totes. The rest of the sail material will be used to make additional totes for customers to enjoy, letting nothing go to waste. The bags will be the perfect sentiment to tie the old adventures to the new ones. "I am thrilled that this sail that has served us so well for so long will have a new life in a different form. As it should be!"
Sign up for email updates: