SHARE YOUR
#SEABAGSIGHTING
Signup for email,
and Save 10%!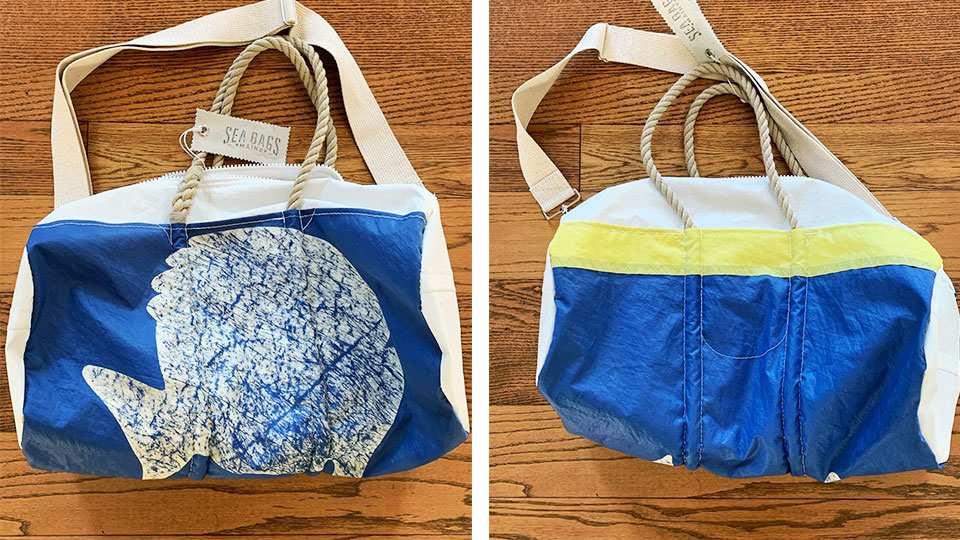 Sail Trade of the Month: Christie Finley
Whether it's a high-performance racing sail whose competition days have passed or a sail from the boat you learned how to sail on, our sail trade program gives a new life to old sails. Once a sail, forever a Sea Bag.
6/16/20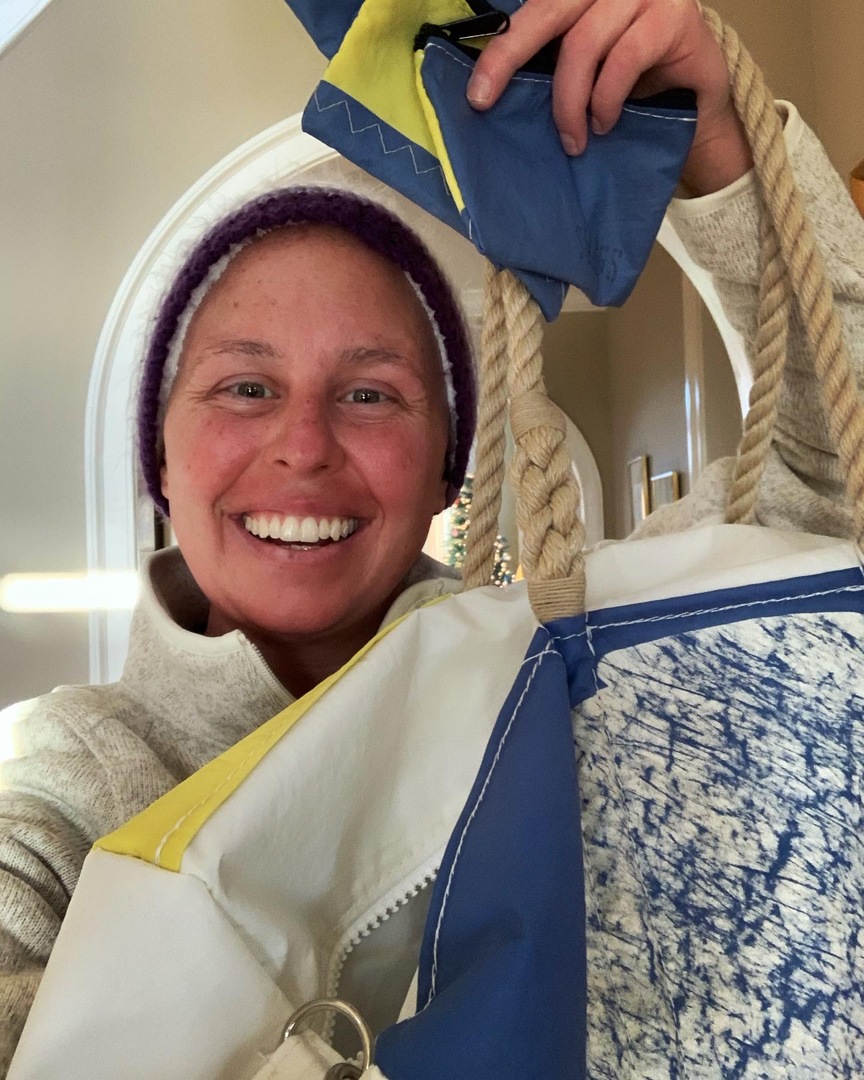 Our Sail Trade team scours the country collecting used sails that will one day become Sea Bags. It is because of their efforts that we have been able to save over 700 tons of used sails from entering landfills.
Through our Sail Trade Program, each sail trader has the option to pick a Sea Bag from our line or have a product made from their own sail. We love hearing the stories of where our sails have come from, and this month, we heard from Christie Finley.
Christie Finley first learned to sail in high school during the summer of 2006. Each summer she attended a camp on the Chesapeake Bay, and it was there that she immediately took to the sport. She carried her love for the water with her throughout her life and became a senior staff member at the camp for years to come.
"The feeling you get when a boat is cruising on the water is freeing. That's why I fell in love with it."
The summer Christie became water ski director, the camp decided to retire one of her favorite sunfish sails. "When they announced the
retirement of the sail I had lots of mixed emotions of sadness and happiness. I always loved being on the sunfish with my fellow campers and spending time on the beautiful Chesapeake Bay."
Not willing to let her wonderful memories disappear, Christie held onto the sail for more than 7 years. She debated ways that she could repurpose the sunfish sail that would let her to keep it close. When visiting Sea Bags in Portland, Maine, Christie discovered our Sail Trade Program. After discussing the options with a member of the Sea Bags Crew, she decided it was time to turn her old sail into something that would last a lifetime.
Having already owned multiple Sea Bags, Christie had an idea of what she wanted and worked with our team to pick a style that would make something special for her and her friends. She decided to put her sail trade credit towards a custom weekender and purchased three smaller items from her sail to gift. The brightly colored sunfish on her is a constant reminder for her and her friends of the summer sun, friendship and the freedom of the open waters on the Chesapeake Bay.
The final result-- a keepsake that they will treasure forever.
Learn more about how to perform a sail trade here.