SHARE YOUR
#SEABAGSIGHTING
Signup for email,
and Save 10%!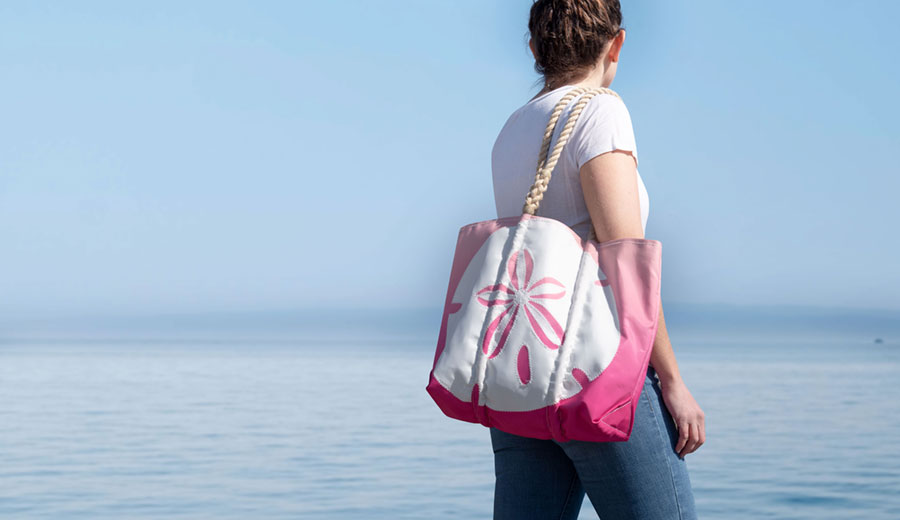 Overcoming Challenges to Support Causes That Matter
There's nothing more gratifying than coming together as a community to overcome obstacles and give back to an important cause. Despite the hardships of 2020, one thing has remained the same; Maine communities continue to come together.
04/15/21
Celebrating our 15th Year
A local cause that remains close to the hearts of our Sea Bags crew is the Maine Cancer Foundation and their efforts to reduce the impact of cancer on families, neighbors and communities across the state. Beth Shissler, President of Sea Bags, shares a close, personal connection to the foundation; "I remember the first meeting we had with Maine Cancer Foundation where we discussed a possible partnership—those folks have since become our friends and peers as leaders in what they do. I brought my mother to the first luncheon they had over ten years ago. The keynote speech was given by the surgeon who treated my mother, and later would treat my sister. It doesn't get closer than that."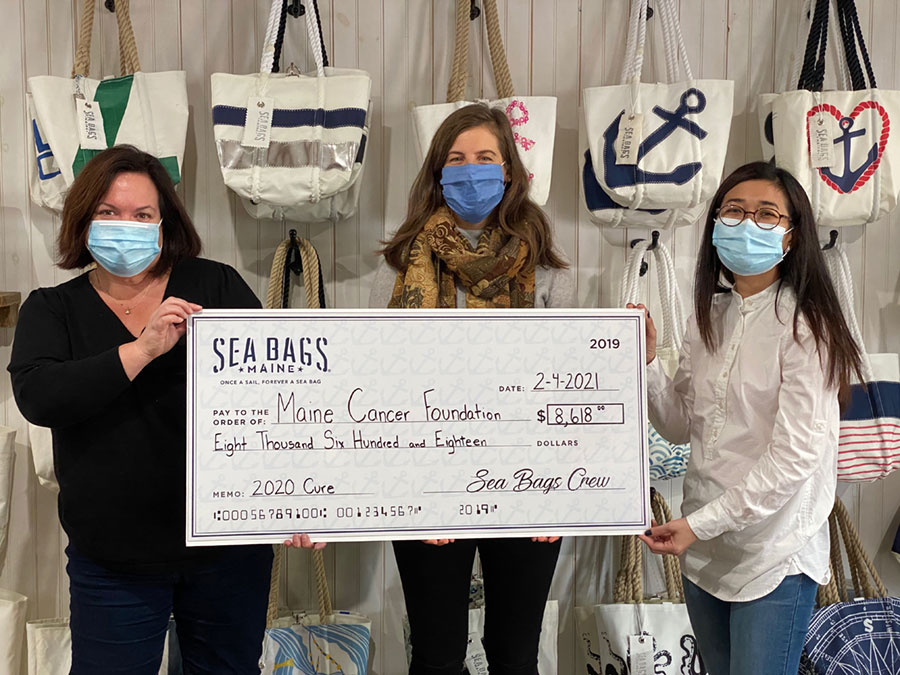 This year, Sea Bags is thrilled to introduce its 15th Cure Collection in support of Maine Cancer Foundation's goals. Each year, we assist their efforts by donating 20% of Cure Collection sales to the foundation in support of life-saving cancer prevention, screening and care for affected Mainers. Beth Shissler explains, "The partnership with Maine Cancer Foundation continues to be important to us at Sea Bags because cancer continues to touch us in our families, and in our communities."
It's very gratifying to play a small part in the ripple effect of Maine Cancer Foundation's community spirit. A year where it was impossible to get together or go to fundraisers, that community spirit showed up in a new way. In-person events were traded for virtual ones, and one thing was clear – the support for these causes never faltered. The annual Tri for a Cure, although virtual, continued to raise 1.3 million dollars – a tribute to the unwavering efforts of the cancer-fighting community.
New Year, Similar Challenges: What fundraising efforts look like in 2021
With 2021 underway, we reached out to Julia Bachelder, Events Manager from Maine Cancer Foundation, to learn about their goals for 2021, and what this year's fundraising events will look like:
"Most of our events will again be held virtually this year. Rather than postpone or cancel our fundraisers, we continue to find ways to bring them to life virtually. This requires some creativity, but the show must go on! Cancer has not stopped during the COVID pandemic and the need is immediate. Many screenings have been delayed or cancelled over the past year and Maine Cancer Foundation is committed to ramping up screening grants and getting patients back on track so that cancers can be caught early when they are treatable and beatable."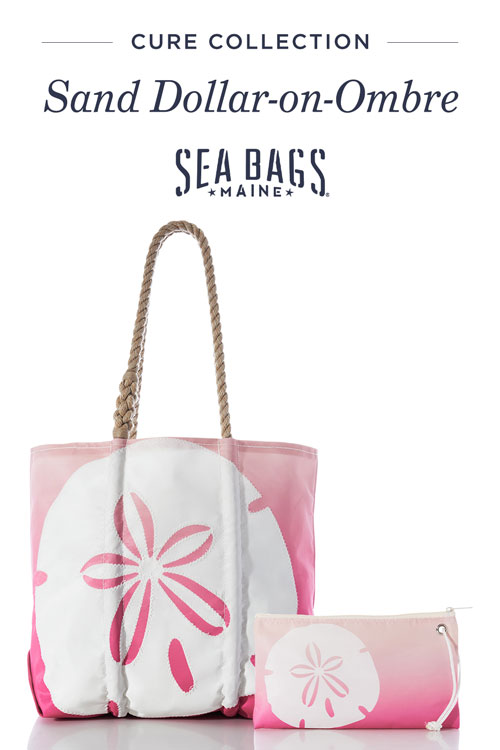 Enthusiastic participation in virtual events as well as help from donors across the state aided efforts in 2020, but having the support of local Maine businesses goes a long way toward impacting Maine communities. Julia explains, "From the fundraising incentive totes that Sea Bags creates for the Tri for a Cure and other events, to the annual Sea Bags Cure Campaign, this partnership helps raise significant funds for our mission. Plus, the bags themselves serve as conversation-starters to spread awareness of our mission. Our focus is supporting Mainers and fighting cancer in our state."
This Mother's Day, our limited-edition Sea Bags Cure Collection features a symbolic sand dollar on a delightful pink ombre print. Join us in expanding the ripple effect of support across our community by showing your love for a special woman in your life, while supporting a great cause.