SHARE YOUR
#SEABAGSIGHTING
Signup for email,
and Save 10%!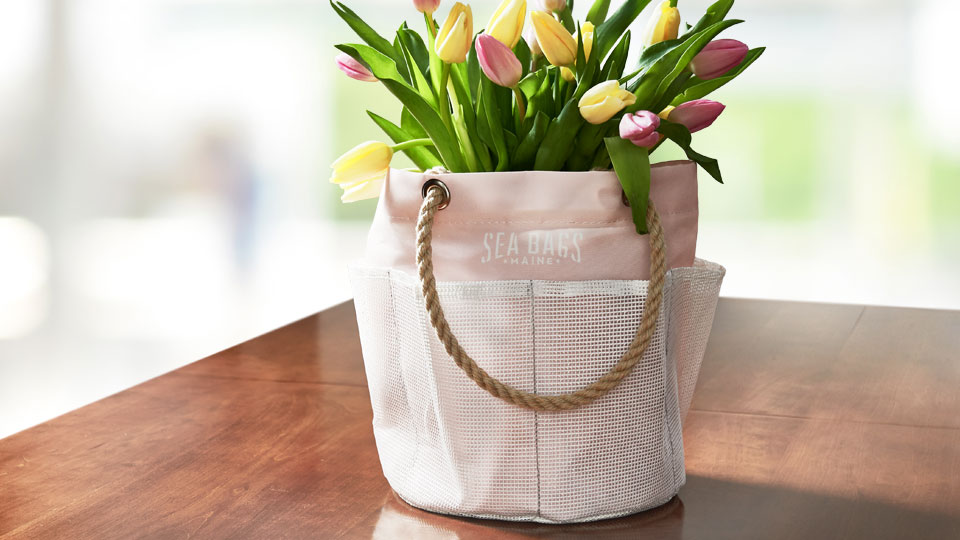 Mother's Day Gift Guide
Mother's Day is right around the corner and is the perfect time to show your mom or any special woman how much she means to you. At a time when it's challenging to spend time with people we care about most, we thought creating a list of easy-to-deliver, fresh gift ideas would help everyone. Our collection of sustainable and unique gifts will delight every Mom, from new moms to grandmas, whether she likes crafting, gardening or anything in between.
4/30/20
8 Perfect Gifts for Mother's Day
1. For the Spa Lover
Pamper your mom with our Mother's Day Spa Beachcomber Buckets. Each Beachcomber bucket comes complete with luxurious "dream cream", artisan-made soap and ultra-hydrating hand cream, all made from sustainably harvested seaweed and made in Maine.
2. For the Chocolate Lover
Does your mom have a sweet tooth? Give her the gift of handmade chocolates from Maine with our Mother's Day Chocolate-Filled Bucket Bag. A unique chocolate bucket that includes treats like chocolate-covered blueberries and Ganache-filled truffles, this Mother's Day Bucket is a great way to send mom something sweet.
3. For the Mom who gives back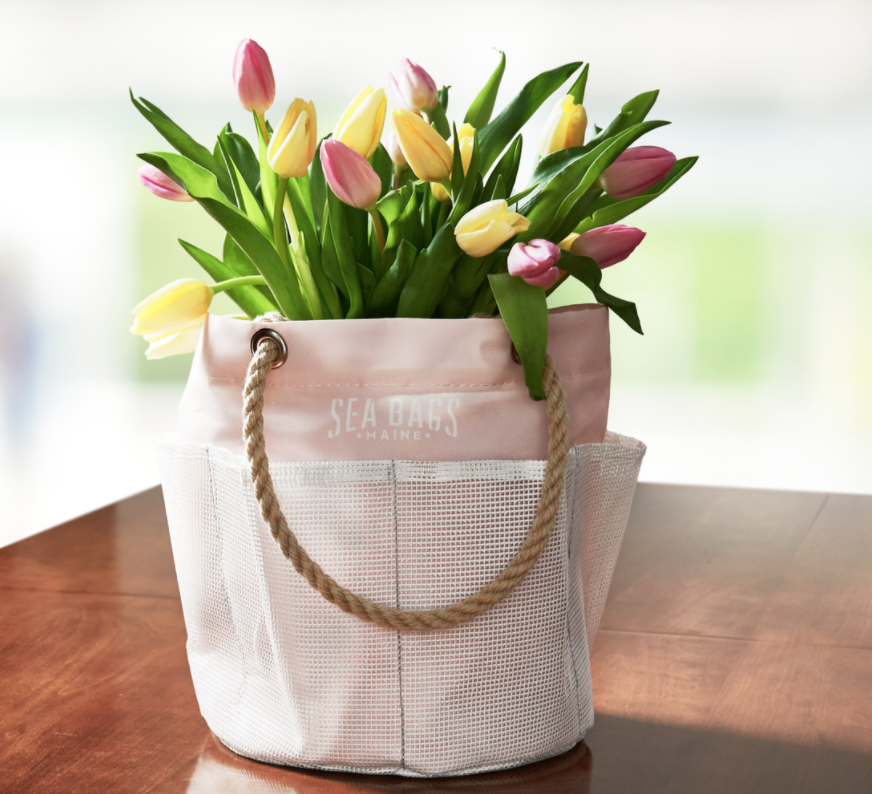 Our Mother's Day Cure Collection is a great way to give the special lady in your life something beautiful while also doing some good. 20% of the sales from our Cure Collection are donated to Maine Cancer Foundation to support their cancer screening and prevention efforts in the state of Maine.
4. For the New Mom
Our Navy Anchor Diaper Bag is the perfect gift for any mom to be. The internal pockets easily store and organize all baby's essentials like diapers, wipes, toys, and bottles. And it is easily machine-washable given the busy life of a new mom.
5. For the Sentimental Mom
A vintage Sea Bag is unique and irreplaceable just like all the moms in our lives. Find her favorite number or meaningful letters and give a gift she that she will cherish for years to come.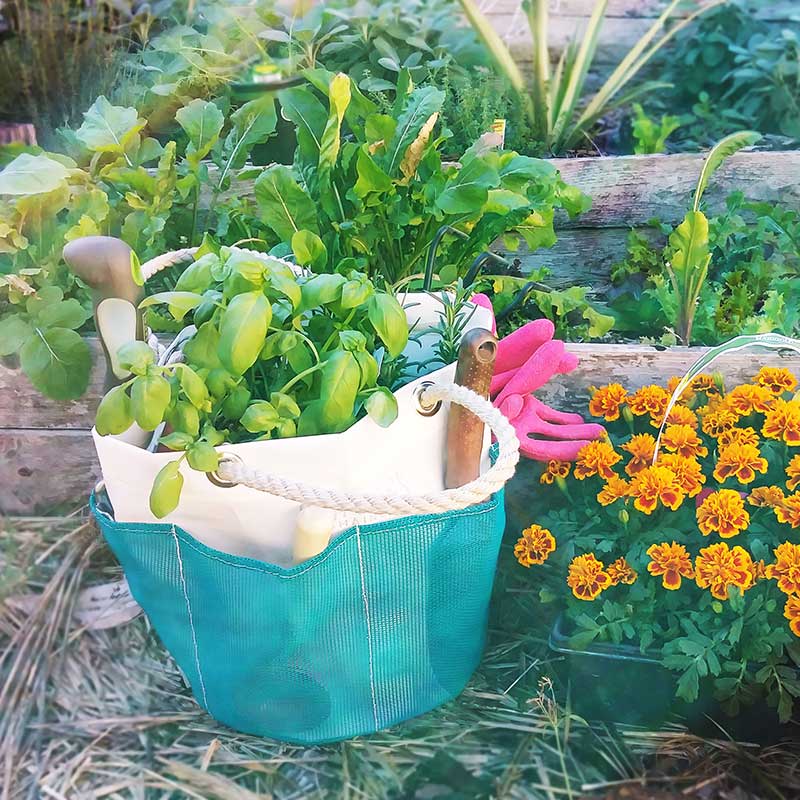 6. For the Garden loving Mom
If your mom loves to work in her garden, then our Gardener's Bucket Bag is sure to be a hit. With six exterior pockets, Mom can work all day in the garden with her essentials right at hand. The mesh bottom and pockets make it easy to hose clean once she's done.
7. For the Crafty Mom
Have a mom that loves to craft? Give her the gift of organization with our recycled sail cloth tool bucket. Six exterior pockets organize essential items for the artist, knitter, cook, or jewelry maker.
8. For the Animal Loving Mom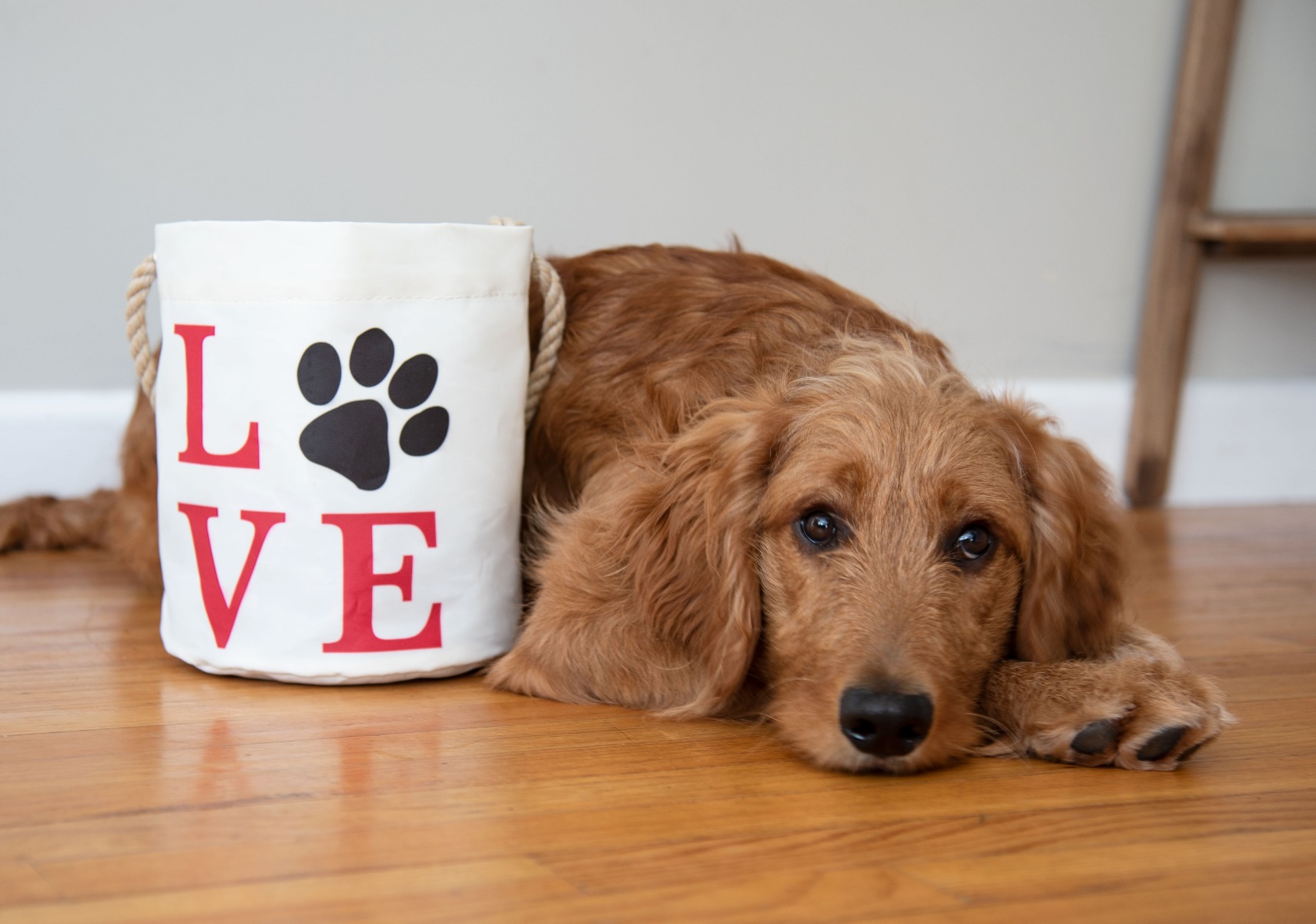 There is no better gift than one that reminds her of her fur-baby every day. Our Paw Print Collection buckets are perfect for adventures with a furry friend. She can use it for her pet's toys and supplies or as a dependable carry-all that shows off her love of animals.
9. For the Ocean Loving Mom
Give her the gift of the Sea with one of our ocean-inspired totes. Our rope handles and durable sail cloth bags are the perfect carry-all for beach days. If she likes pockets and organization, consider our Ogunquit Beach Bag, or if she's more of a minimalist, a Medium Tote is the perfect size for a book, beach towel, and snacks.