SHARE YOUR
#SEABAGSIGHTING
Signup for email,
and Save 10%!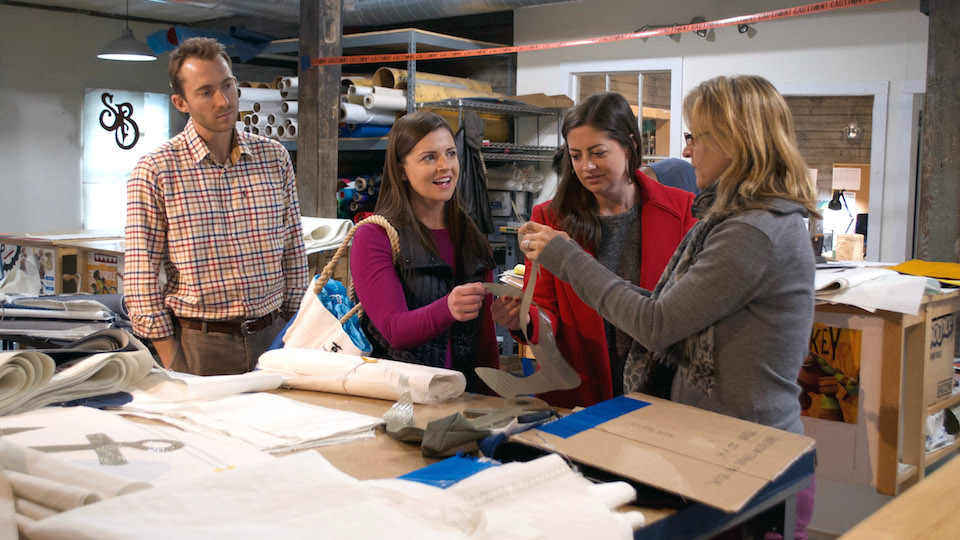 Made with a Mission
When like-minded folks with shared passions for giving back, taking care of the environment and staying connected to their communities get together great things happen.
11/9/18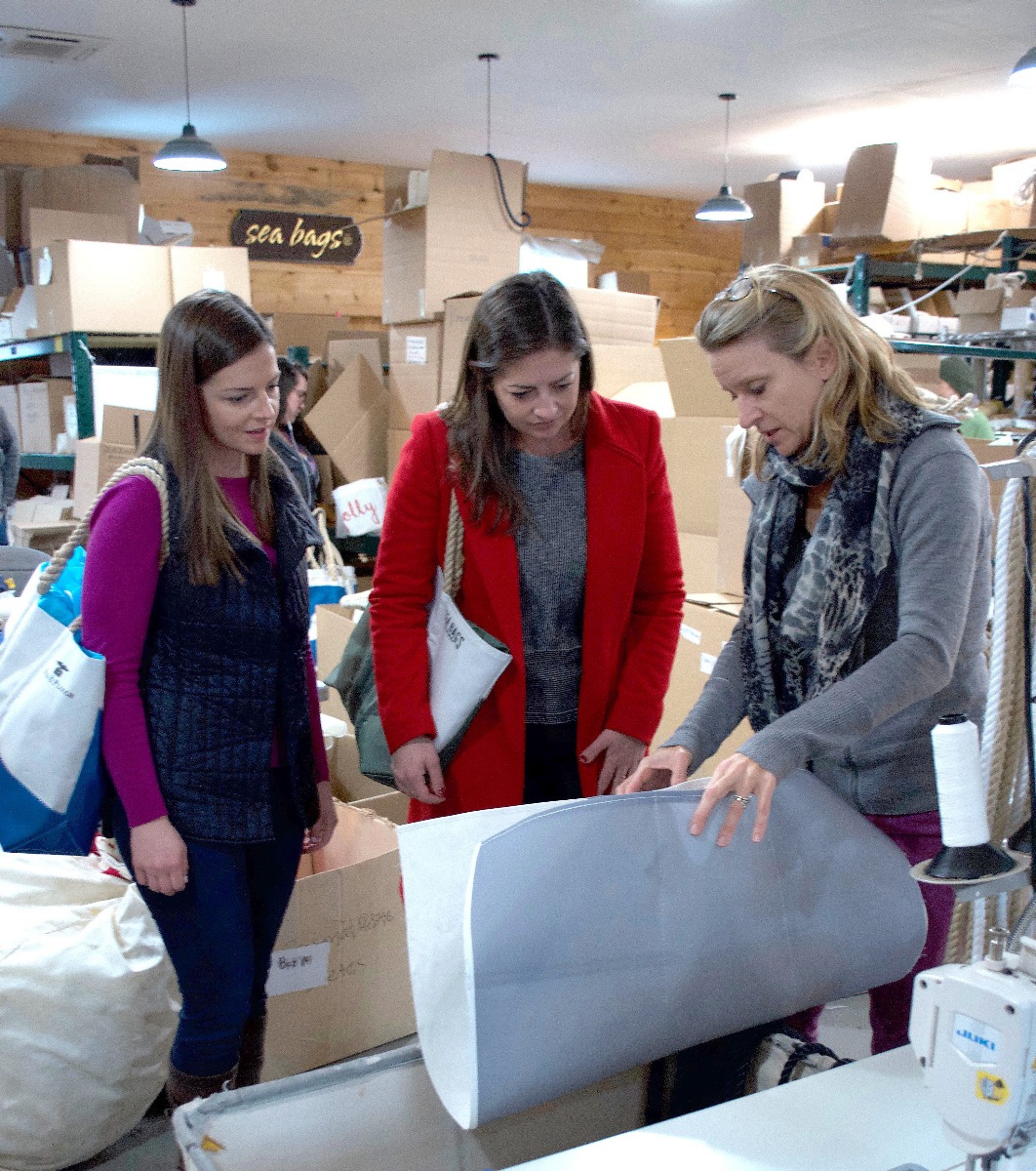 A bit of magic filled Sea Bags flagship store on Custom House Wharf in Portland, Maine this week. Our team was excited to welcome Sword & Plough co-founders Emily Núñez Cavness and Betsy Núñez. Based in Denver, Colorado, Sword & Plough repurposes military surplus material into bags and accessories, an idea born from Emily's time serving as a U.S. Army Captain.
Connected by our commitment to sustainability, our teams came together earlier this year to design a line of products that combine Sea Bags' recycled sail cloth and Sword & Plough's repurposed parachute material. Both teams knew from the start, it was going to be an extraordinary project.
The design process started when our team received the repurposed parachute material and were struck by its similarity to a spinnaker sail. We discovered that the parachute material would be best utilized to create an expandable top tote and also as the liner of a new travel pouch.
Though our teams had been working together for some time, Emily and Betsy's visit was the first chance we had to meet face-to-face. Excitedly, we showed them around our workshop and walked them through the process that we'd use to create every one of the collaborative totes and travel pouches.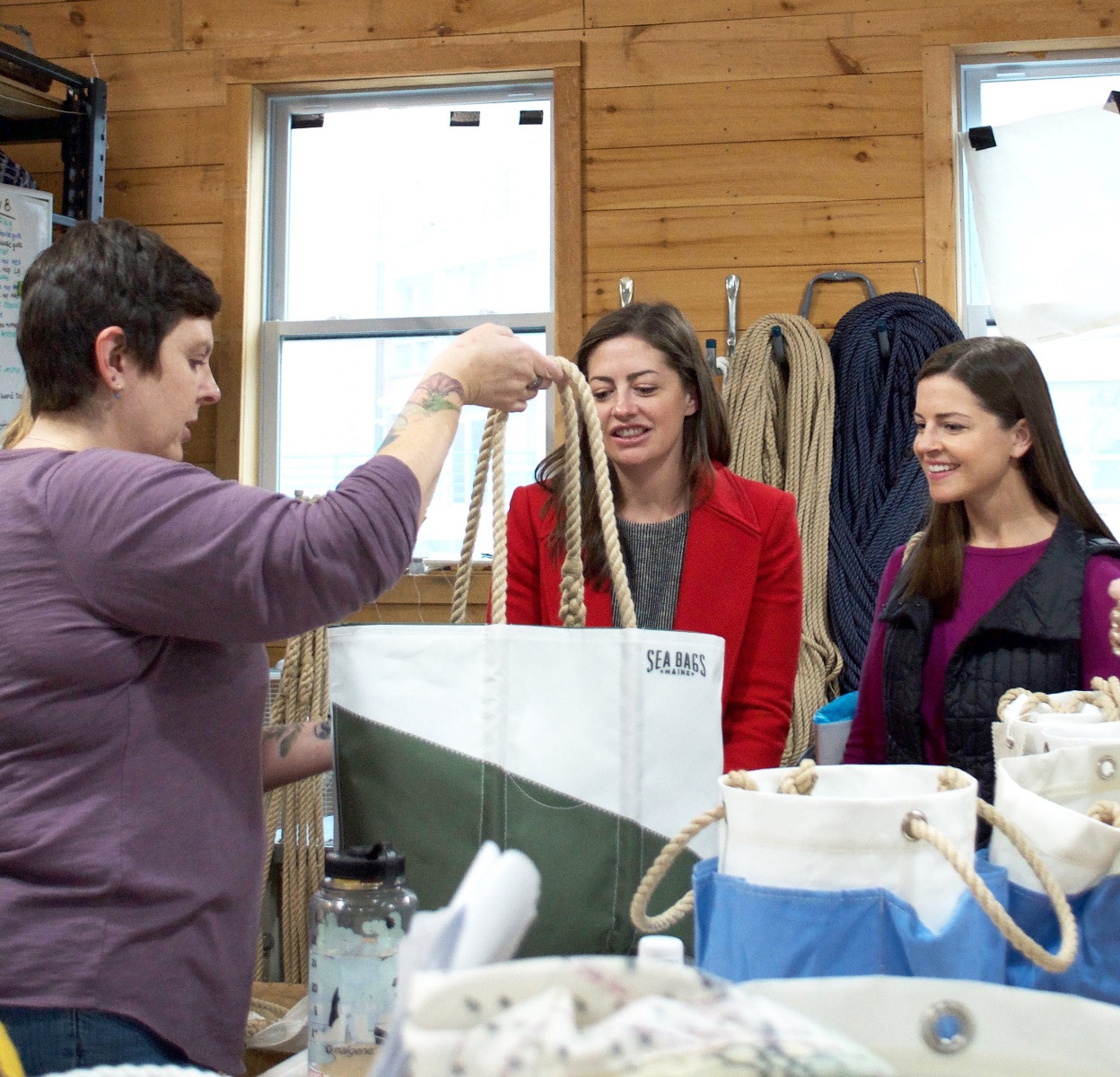 First stop? The kitting department, where the initial production process starts. We showed Emily and Betsy some of the different types of sails. Amazed at the range of materials, they shared their insights about the similarities and differences of their materials and our recycled sails.
Intrigued by the hum of sewing machines, Emily and Betsy were interested to watch our seamstresses assemble the recycled sailcloth and hand-spliced rope handles into a finished tote. We couldn't end the tour without the finishing touch. After a check to ensure each bag meets our quality standards, the sisters smiled as we attached the signature Sea Bags hang tag-also made from recycled sails.
The visit with our new partners ended with time in Sea Bags recently expanded retail store on Custom House Wharf, where the Colorado sisters enjoyed peeking out the window at the lobster boats that share the wharf we call home.
It was a very good day. Thanks to Emily, Betsy and the Sword & Plough team for a new friendship. Sea Bags proudly shares your dedication to our veterans.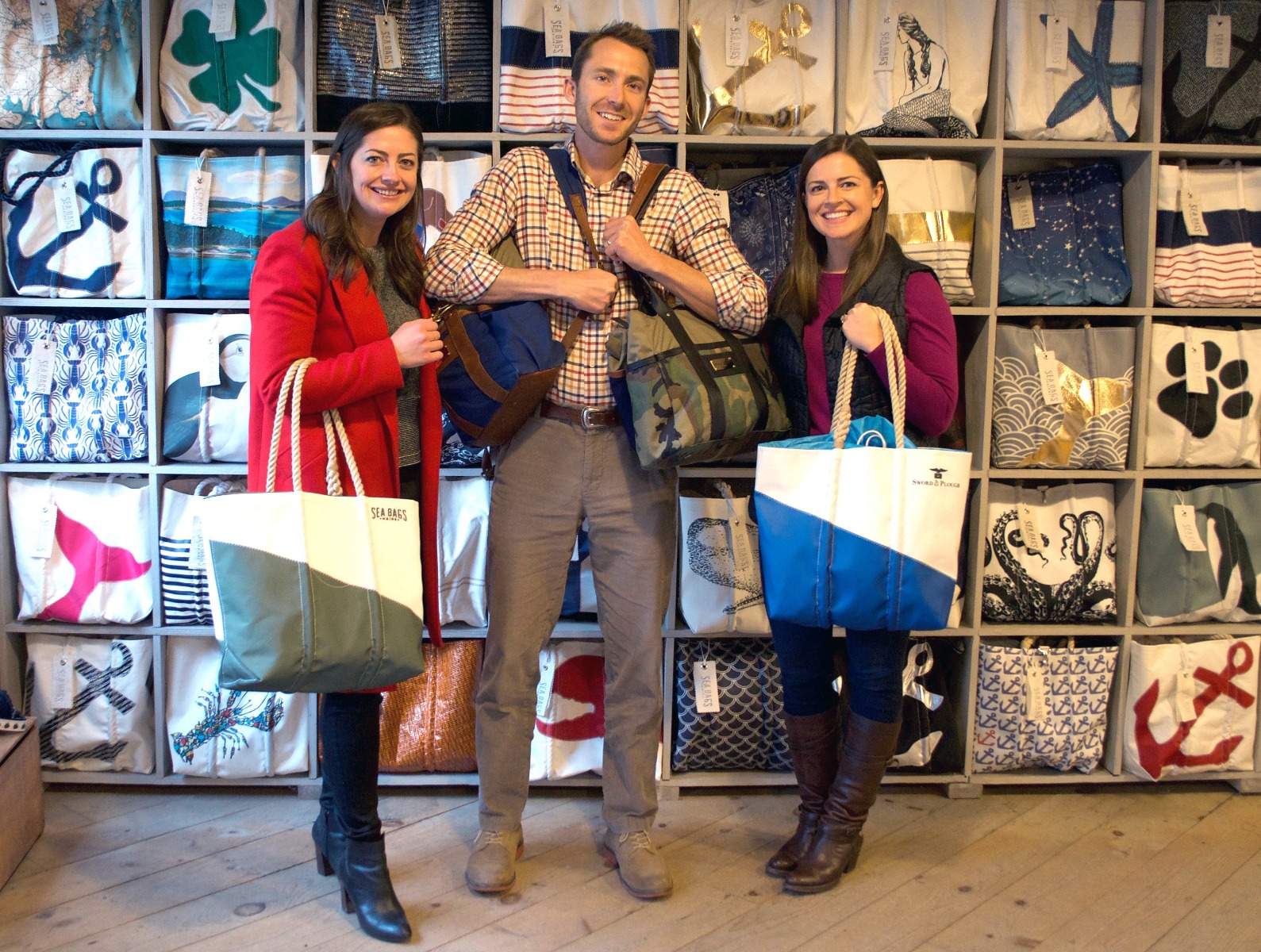 10% of the profits generated from this limited-edition collection will be donated to The Mission Continues and its Women Veterans Leadership Summit. Founded in 2007, The Mission Continues is a non-profit organization that empowers veterans facing the challenge of adjusting to life at home to find new missions.