SHARE YOUR
#SEABAGSIGHTING
Signup for email,
and Save 10%!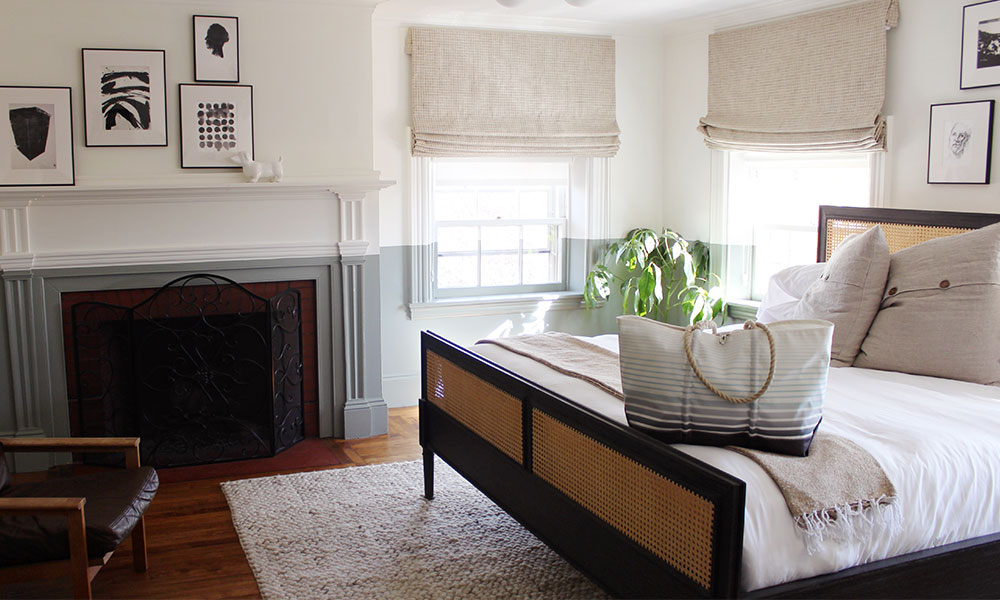 Lark Hotels and Sea Bags: A Partnership Born in New England
Sea Bags and Lark Hotels are embarking on a new partnership with the launch of the exclusive On A Lark Sea Bag and a special Holiday promotion for a stay at a Lark property. Amanda Flanagan Wallace, the Director of Strategic Marketing & Advertising for Lark Hotels, shares her thoughts on our new partnership.
12/03/20
Perfect for the beach, exploring the city or adventuring in the countryside, the On a Lark Tote features a clasp closure, three interior pockets, plus a zippered interior pocket, and exterior back pocket. The gentle gradient from seafoam to grey stripes evokes the feelings of relaxation experienced at any one of the Lark Hotels. For the holiday season, Lark will be offering the custom Tote with a gift card for a stay at one of their many iconic properties located throughout New England, New York, and California.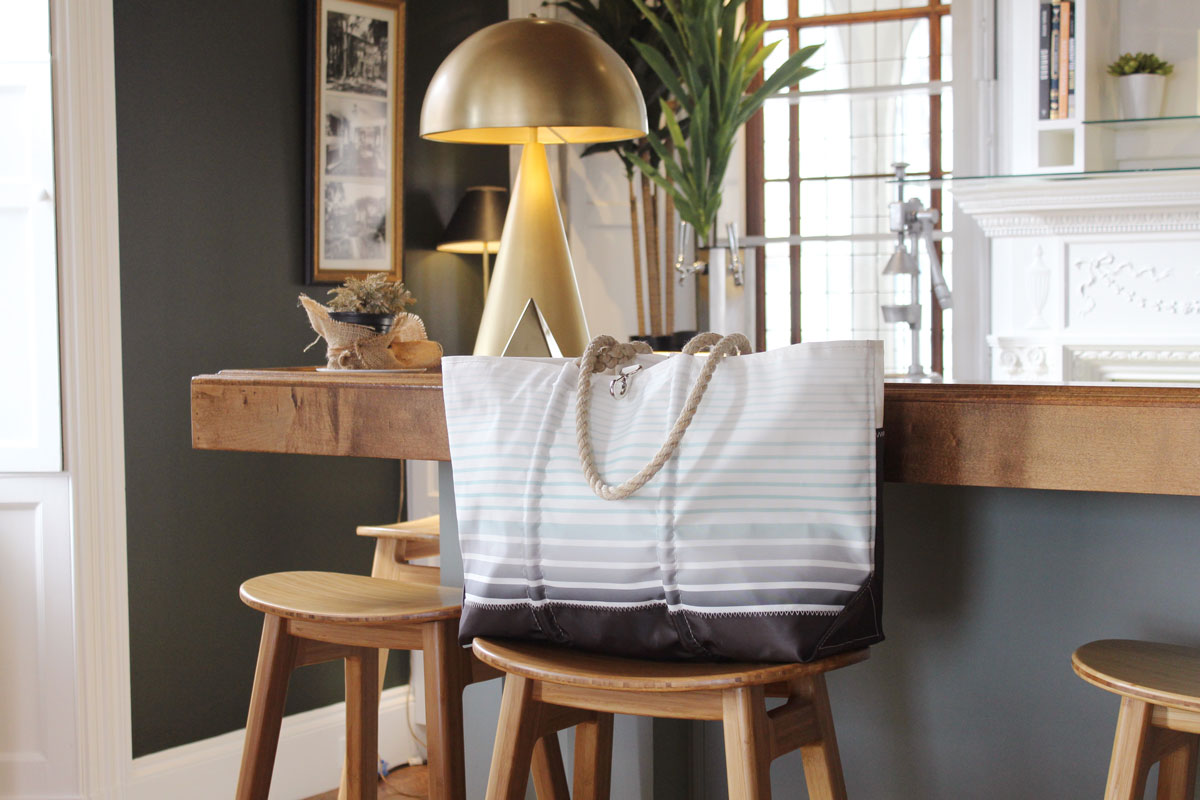 We caught up with Amanda Flanagan Wallace, the Director of Strategic Marketing & Advertising for Lark Hotels, to talk about our partnership and what it means to Lark Hotels.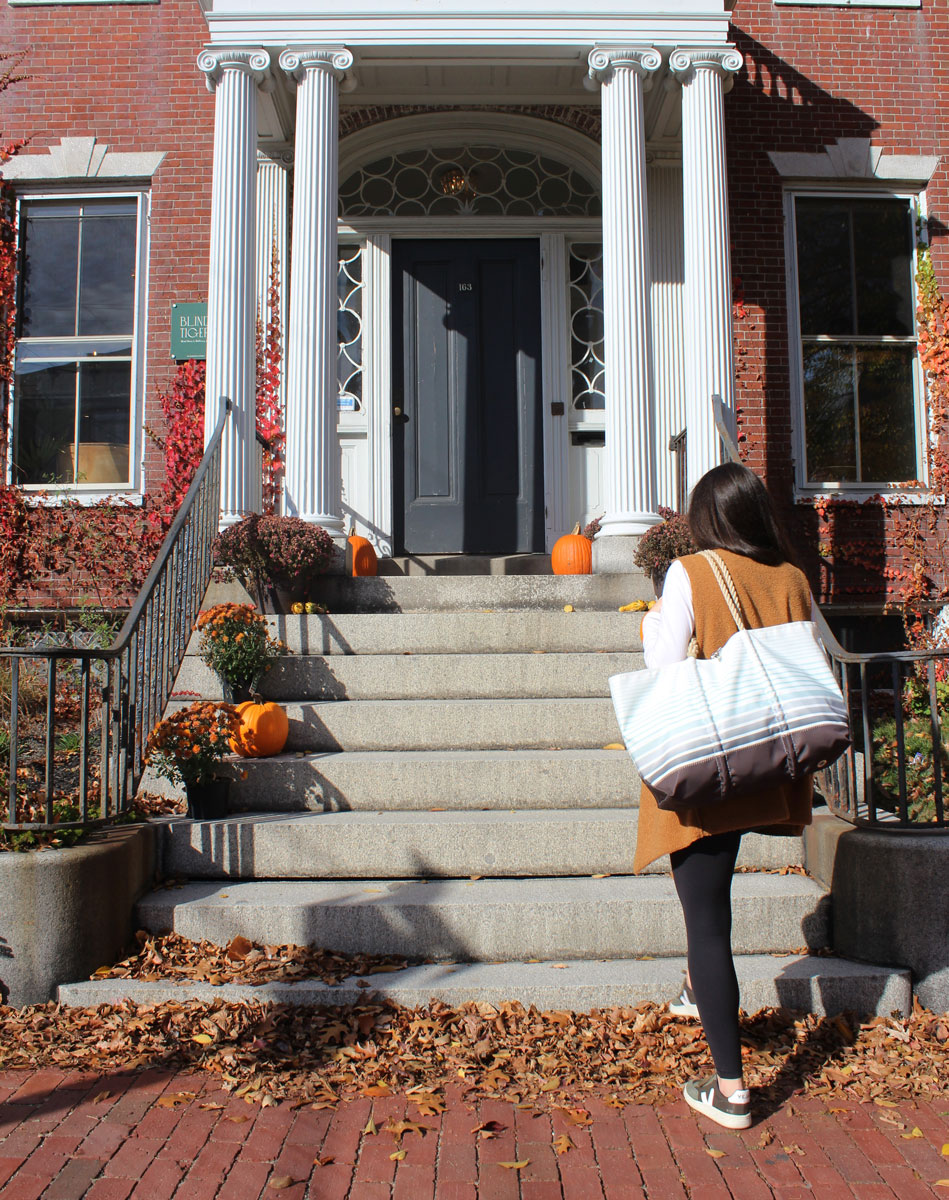 Why did Sea Bags make sense as a partner for Lark Hotels?
Amanda: Lark Hotels was born in the heart of New England. Our properties lean toward a modern New England design style with a deep appreciation of craftsmanship. We felt that Sea Bags perfectly evoked those same values. Just as the totes made on Custom House Wharf embody the spirit of Portland's working waterfront, our Hotel designs reflect their location and the history surrounding them. In a sense, both companies are about giving old things a second life, haven taken things from New England that are filled with stories and magic and breathed new life into them—Lark with our historic properties reimagined into boutique hotels, and Sea Bags in its repurposing of recycled sails.
At Sea Bags, we like to say that carrying a Sea Bag is like carrying a story on your shoulder. What story does the On a Lark Sea Bag evoke?
Amanda: Each of our properties are filled with stories themselves, and we design the interiors of our spaces specifically with that history in mind. Our properties have always been getaways where a fresh breeze refreshes the senses and clears your mind. We wanted the design of the tote to reflect that feeling.
Lark now has locations throughout the United States, what ties you to our local Maine community?
Amanda: Lark Hotels' first property was in Kennebunkport, Maine—the 9-room Captain Fairfield Inn. And that's the one that started the whole journey. Eight years later, Lark Hotels has over 25 properties across the country— from Carmel, CA to Camden, ME. Just like Sea Bags, our roots will always be here in Maine. Even as Lark grows we will continue to call Maine our home.
Interested in one of these beautiful totes?
The "On a Lark" Tote will be available exclusively through Lark Hotels. The holiday promotion includes the On a Lark Sea Bag, and a $300 Lark Hotels gift card to be used toward any stay at one of Lark Hotels' properties. This package is a $575 value, available for $495 at https://www.larkhotels.com/seabagsholiday. After the holiday promotion, the Tote will be available through Lark Hotels for the retail price of $275.