SHARE YOUR
#SEABAGSIGHTING
Signup for email,
and Save 10%!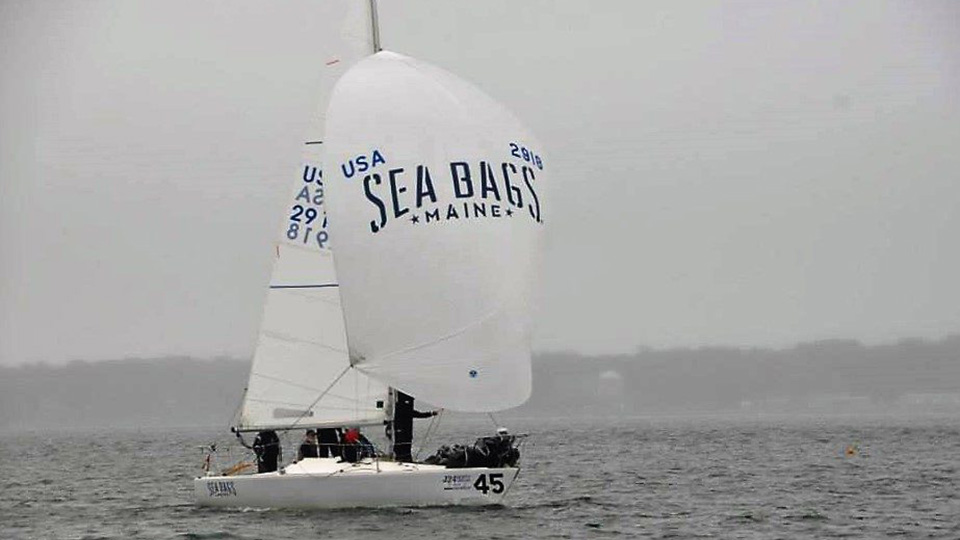 J/24: The World's Most Popular Keelboat
Tell Tales' first featured Vintage Insignia hails from the J/24 Keelboat; check in every Monday to learn more about the history and sailing adventures of the many boats that fuel the authenticity behind the Vintage Insignia Collection.
5/13/16
Each Monday we will kick off the week by highlighting a vintage sail tote from our most recently launched collection to provide a bit of fun sailing history. This week's featured recycled sail bag from the Sea Bags Vintage Insignia Collection is the J/24 - hailed as 'The Worlds Most Popular One-Design Keelboat.' Here at Sea Bags, we may be partial to the J/24 because it was the first one-design sail boat to race for the Sea Bags Sailing Team, but that story is for a future post.
The J/24 Class originated in 1975 as a single twenty-four foot sail boat named "Ragtime". Designed and built by Rodney Johnstone out of his garage in Stonington, Connecticut, "Ragtime" became the blueprint for all J/24 hull thereafter. Rodney's love for sailing and boat building evolved into what is known today as J-Boats.
The true test for the J/24 came in 1978 when the first ever J/24 Midwinter Classic was hosted in Key West. In just a three year window of time, twenty boats were built and gathered together for the regatta. For the first time, the J/24 was to be assessed by the world's most distinguished sailors. The resounding response was that the Johnstones had created something special, and there was nothing to change about the J/24.
Thirty-eight years later the J/24 has cemented itself as a cornerstone of the sailing community with over 50,000 people sailing and nearly 5,500 boats on the water. The astounding growth of the J/24 is widely due to the fact that one can sail it at age seventeen or seventy, on a lazy Sunday, a weeknight friendly, or the world stage. One-design sailing is more about the people sailing the boat, than the boat itself; and the J/24 brings them all together to form the camaraderie that makes the class so special.