SHARE YOUR
#SEABAGSIGHTING
Signup for email,
and Save 10%!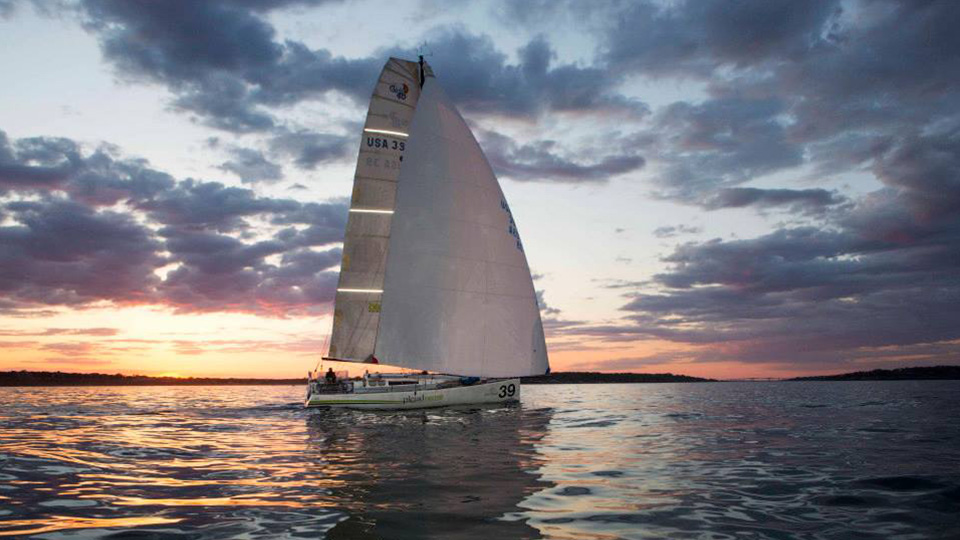 How To Perform A Sail Trade
Without our network of dedicated sail traders, Sea Bags could not possibly be where we are today. Thank you to those who have participated in the Sea Bags Sail Trade Program; and for those who haven't, here's how!
5/20/16
In 1999, Sea Bags was founded with the aspiration of creating beautiful and functional tote bags from recycled boat sails; at the very foundation of this proposal was the idea that individual sailors, yacht clubs, and sail lofts could recycle their sails with Sea Bags and receive product in return for their retired sails. Alas, the Sea Bags Sail Trade Program was born. Since its inception seventeen years ago, our trade program has played a pivotal role in reclaiming over 500 tons of sails; in 2015, Sea Bags took in over 5,500 sails that would have otherwise gone to a landfill.
Of course, the sail trade program would not be possible without the community of sailors that help to support the cause. You, too, can give new life to an old sail; we make the process of recycling your sail easy and enjoyable and for every usable sail, we offer a Sea Bags product in return. Here's how to join in on the fun...
You can perform a sail trade in person at any of our six store locations with one of our friendly and well-versed sales associates. We try to make the trade process as convenient as possible, so if you are unable to visit one of our stores we will send a sail acquisition manager to pick up your sail(s) or provide you with the necessary information to ship your sail(s) free of charge. There is no sail too small or too far away
Once a member of our sail acquisition team has an opportunity to evaluate your sail material and determine a trade value - you have several options for your trade. You can choose your trade items from our line of recycled sail bags, have your items made specifically from your donated sail material, or choose to make a charitable donation to the Sea Bags Scholarship Fund.
The ability to recycle sails from sailing communities around the world is something we hold very special; to provide sailors with a Sea Bag made from their sail is something else entirely. Don't take our word for it though, here is what Leigh from Maine had to say about her trade experience, "I have a medium bag which Sea Bags made from my red Turnabout sail...Although my boat is probably no longer sailed (donated it to a charity auction a decade ago), the memory and nostalgia is strong with this beautiful, meaningful bag."
We're ready for another seventeen years of recycling sails; continue the journey with us and become a Sail Trade partner, today!