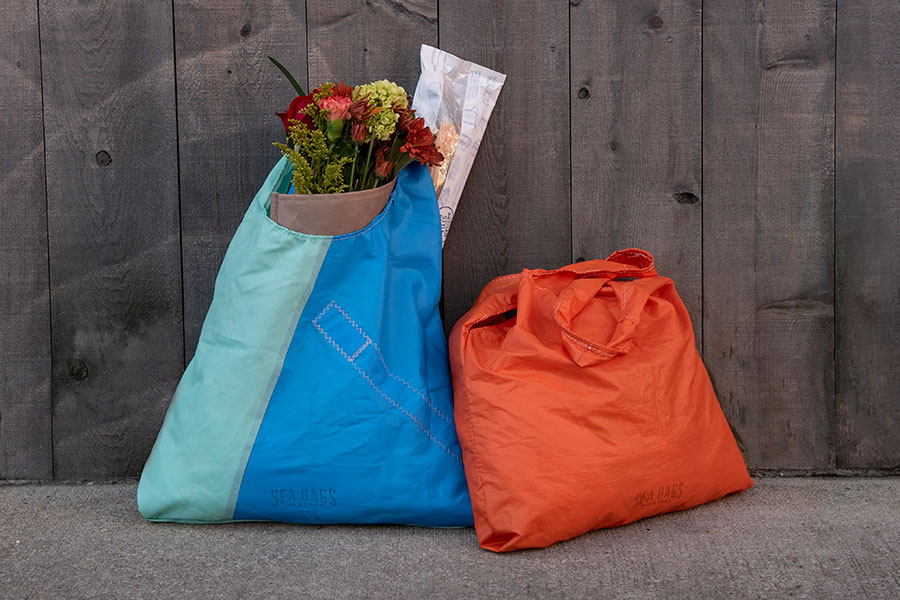 How to Be More Sustainable in the New Year
Adopting a more sustainable lifestyle can seem like an intimidating shift, but it doesn't have to be. Taking small steps to reduce our waste actually greatly reduces our environmental impact. To help, we've outlined a few ways for you to get started on your journey.
01/27/22
Make the Swap to Reusable Bags
Adopting reusable shopping bags in your daily routine is the easiest way to reduce your waste this year. Say no to both paper and plastic bags by carrying a large tote everywhere you go. We find it easiest to have a small collection of bags for any situation. For grocery runs, we carry a big tote with exterior pockets, like our Ogunquit Beach Tote, into the store with us. That way we can throw our wallet and keys into the outside pocket and load up the inside with our findings at the checkout counter. Another favorite for smaller shopping needs is the Spinnaker shopping tote. It's small enough to throw in your purse, or your pocket, but carries a big load when filled. If we're bringing baked goods, or harvested vegetables from our garden over to a friend, throwing them in a Bucket Bag will give the gesture a more presentable look. Bonus: they'll now have a new reusable tote for all their needs, too.
Invest in a Reusable Water Bottle
If there is one change you make in the year 2022, let it be this. The convenience alone is the most compelling argument to buy yourself a reusable water bottle. Having it by your side keeps money in your pocket and plastic out of landfills. Fill up the bottle whenever you come across a faucet, and personally keep track of the bottles you're saving. Better yet? It fits perfectly into any of our totes with pockets.
Eliminate Single-use Utensils
Eliminating straws and other single-use utensils also falls in the "convenience" category. All it requires is a one-time purchase of a cutlery set, and you'll never need to throw away a plastic fork again. The set is handy to have, too. Think of all the times the take-out restaurant forgot to add flatware—now that will never have to be a worry. Toss all your utensils into one of our wristlets to make it easy to transfer from bag to bag, or keep with you in your car. Want to take it to the next level? Purchase a set for every member in the family, coordinating their wristlet to their cutlery, and get them started on their sustainability journey as well.
Shop Local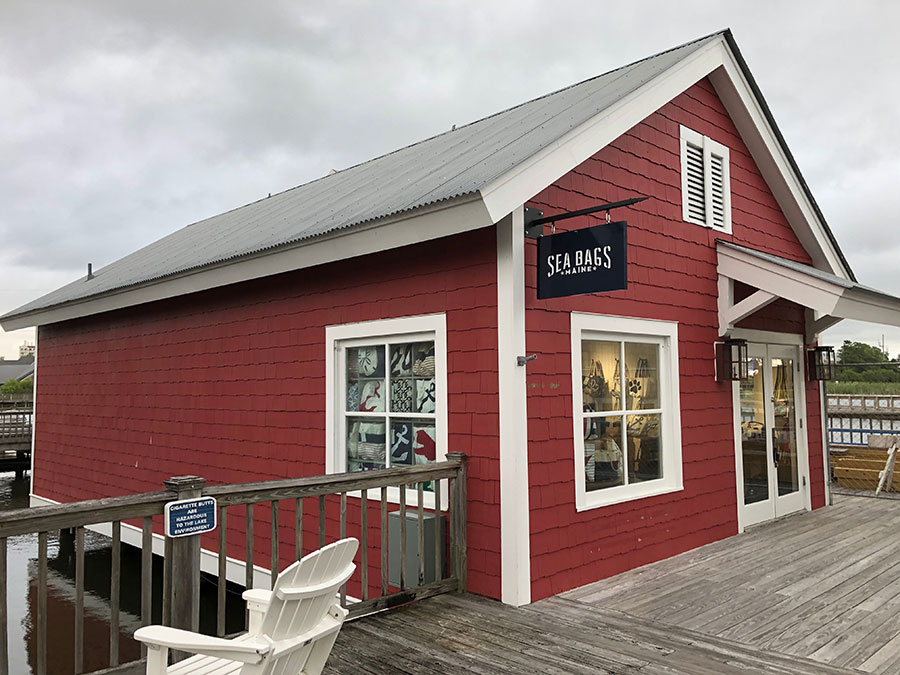 Purchasing goods from neighborhood makers is an easy way to help the local economy and environment. When one business thrives, it has a trickle-down effect and helps other businesses around it prosper. When you buy from a smaller business, you're significantly decreasing your carbon footprint because the products spend less time travelling and releasing carbon emissions into the air since most of these shops, like ours, produce their products locally. Finally, it's an overall great way to support your local community.
Reduce, Reuse, Recycle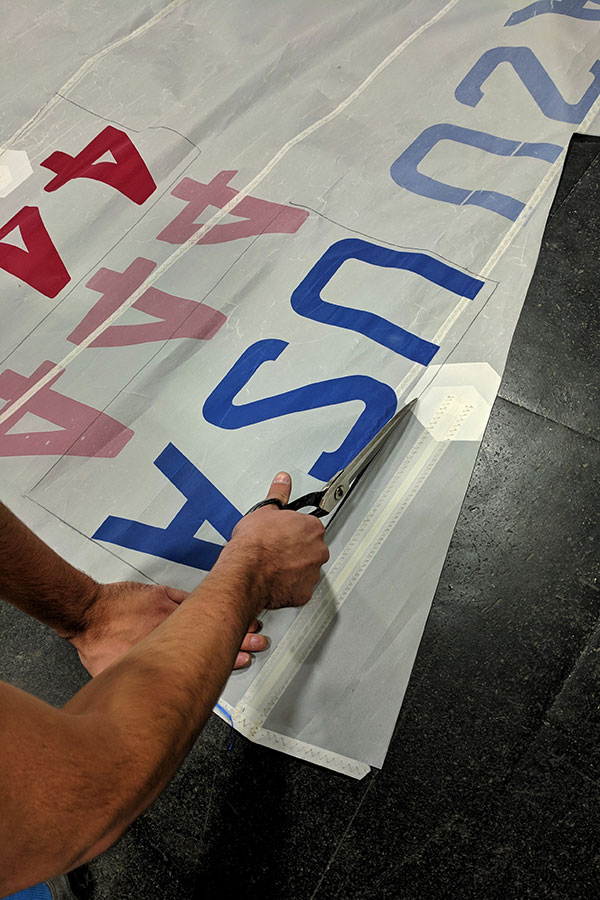 Sea Bags was built on the idea of keeping sail cloth out of landfills and recycling them into a new and usable product, so you could say we are massive advocates of the practice. Get creative this year by finding new uses for otherwise non-recyclable materials. It's important that we give these materials a new life in order to keep them out of the waste stream for as long as possible. While some products may be recyclable, it's necessary that we get as much use out of them as we can before energy is spent to treat and recycle the materials. For us, this means reusing the shipping boxes when shipping products and materials back and forth to our stores. This reduces the number of boxes we send to the recycling plant and saves us money too. Inevitably, there are items that can't be reused but can be recycled.
It can seem intimidating to learn what the different recycling symbols mean, and how they should be disposed of. At Sea Bags home on Custom House Wharf, we have cheat sheets hung up by all our garbage bins explaining what each symbol means, and which bin to put them in. Adding a cheat sheet to your garbage area for your family to reference makes recycling fool proof. Overall, reducing the amount of waste we create is the best way to make a difference environmentally. That's why you'll notice that we ship our products in a recyclable cardboard box, with no extra literature or packing material. This type of intentional, minimalist shipping strategy has a huge impact when you consider how many packages we ship annually. Imagine the impact if all retailers took this approach.
Shop Responsibly
Above all else, shop responsibly by buying quality items that are meant to last. At Sea Bags we make sure we provide you with products that can sustain the wear and tear of daily life for years to come. You get the delight of the "it" tote, but with durability ensuring it won't break down, and will live up to be everything you want; classic, stylish, and in-season. We create our totes with the intention of them receiving a lifetime (or two) of use.
Sign up for email updates:
SHARE YOUR
#SEABAGSIGHTING
Signup for email,
and Save 10%!