SHARE YOUR
#SEABAGSIGHTING
Signup for email,
and Save 10%!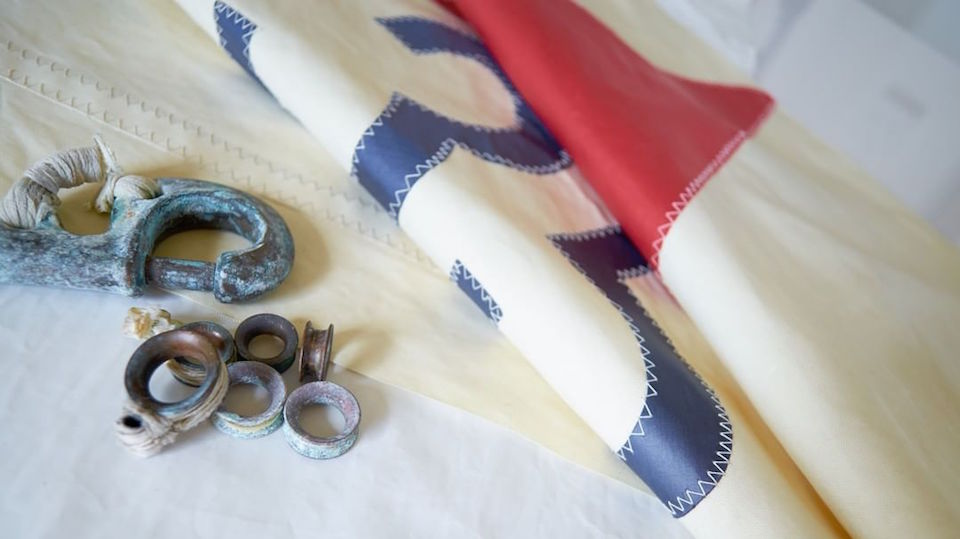 How a Sail Becomes a Sea Bag
When the wind is taken out of sails, we welcome them with open arms and set them on a new course.
6/21/19
Sails 'under sail' do not last forever. Sailors, particularly racers like the Sea Bags Women's Sailing Team, depend on top performing sails. But what to do with old sails once they've been replaced?
The good news is there's a lot of life left in a sail once its life on the water comes to an end. That's where Sea Bags comes in. Our Sail Trade program offers a solution for sailors who don't know what to do with old sails. Through this unique barter program, we trade bags for sails—customers can even receive totes made from their own sail.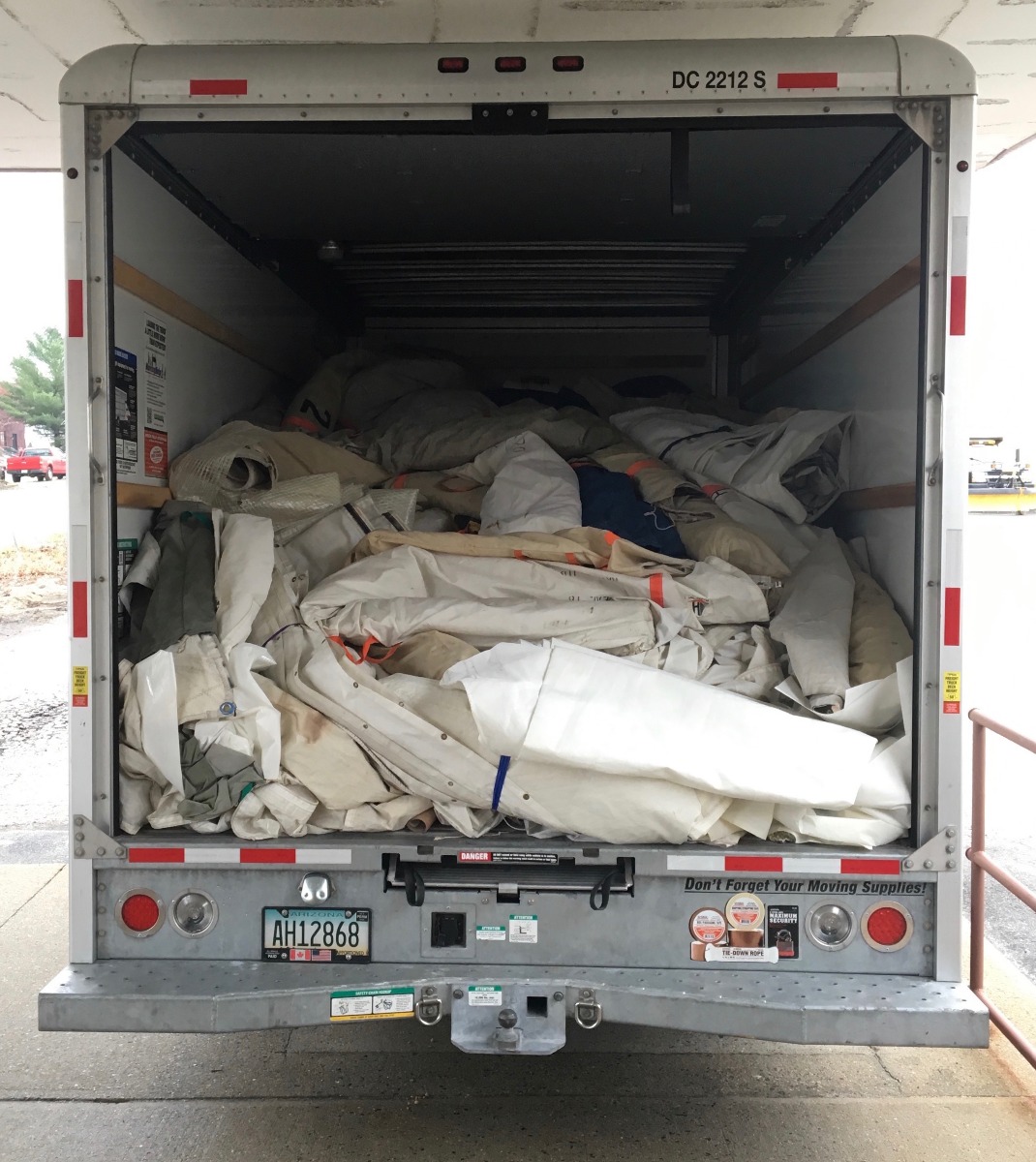 Traveling all corners of the U.S., and occasionally beyond, our Sail Trade team visits everywhere from yacht clubs and sailing schools, to sail lofts and regattas, with many family homes in between.
These sails all have their own stories to tell; some have even circumnavigated the world.
The first stop for these sails is our warehouse just miles from our headquarters in Portland, Maine. It's where every sail finds a new purpose and begins a new journey. On average, more than twenty sails a day arrive at the warehouse—by the truckload from our Sail Trade team or shuttled from our retail stores, where customers can drop them off. That's more than one hundred fifty a week over the past year.
Every sail is unfurled with great anticipation—what will this one be? Many sails are familiar to our crew like J/24s, Lasers, and Optimists. Others, we've never seen before. Penguins, lightning bolts, and tulips are just some of the unusual insignias that have captured our wonder.
Then each sail is carefully examined to determine its material and condition. Then it's washed and cleaned, though many character marks from its previous life on the water remain.
Representing races won and lost, or days spent on the water with friends and family, these marks are part of what makes every Sea Bag unique.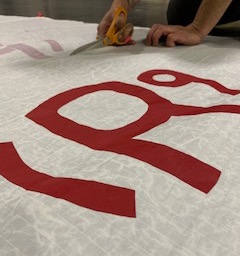 The next step is the most crucial. In order to utilize every possible scrap of sail cloth, our production team carefully measures each sail, determining how many totes and accessories it can yield. Smaller products like wristlets, bucket bags, and change purses maximize the amount of sail cloth we can use. Deciding how to cut a sail is as much an art as it is a science, and our skilled craftspeople are true artisans who work to make the most from every sail to ensure that almost none of the material goes to waste.
With a trained eye and steady hand, each sail is precisely cut. Telltales, grommets, and clear windows are incorporated into product designs. Other fittings of the sail—cleats, battens, sailmaker's leather—that were previously removed are carefully stored for repurposing.
After a final and all-important cleaning, the sail cloth takes a road trip to our home base on Custom House Wharf in Portland, Maine where all Sea Bags are made. What are the next stages of a sail's journey? Stay tuned. We will continue this story.