SHARE YOUR
#SEABAGSIGHTING
Signup for email,
and Save 10%!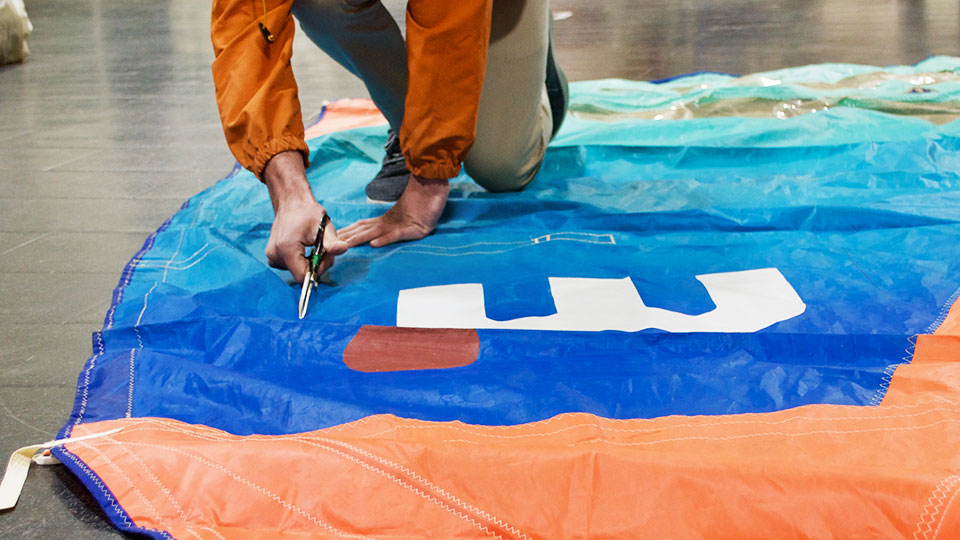 Giving Used Sails New Life: 6 Steps to Sail Trade
Since its inception more than twenty years ago, our sail trade program has reclaimed over 700 tons of sails that would have otherwise gone to landfills. Our sail trade process is a great way to give new life to your old sail. We make the process of recycling your sail easy and enjoyable—and for every usable sail, we offer a Sea Bags product in return.
2/6/20
Steps to Sail Trade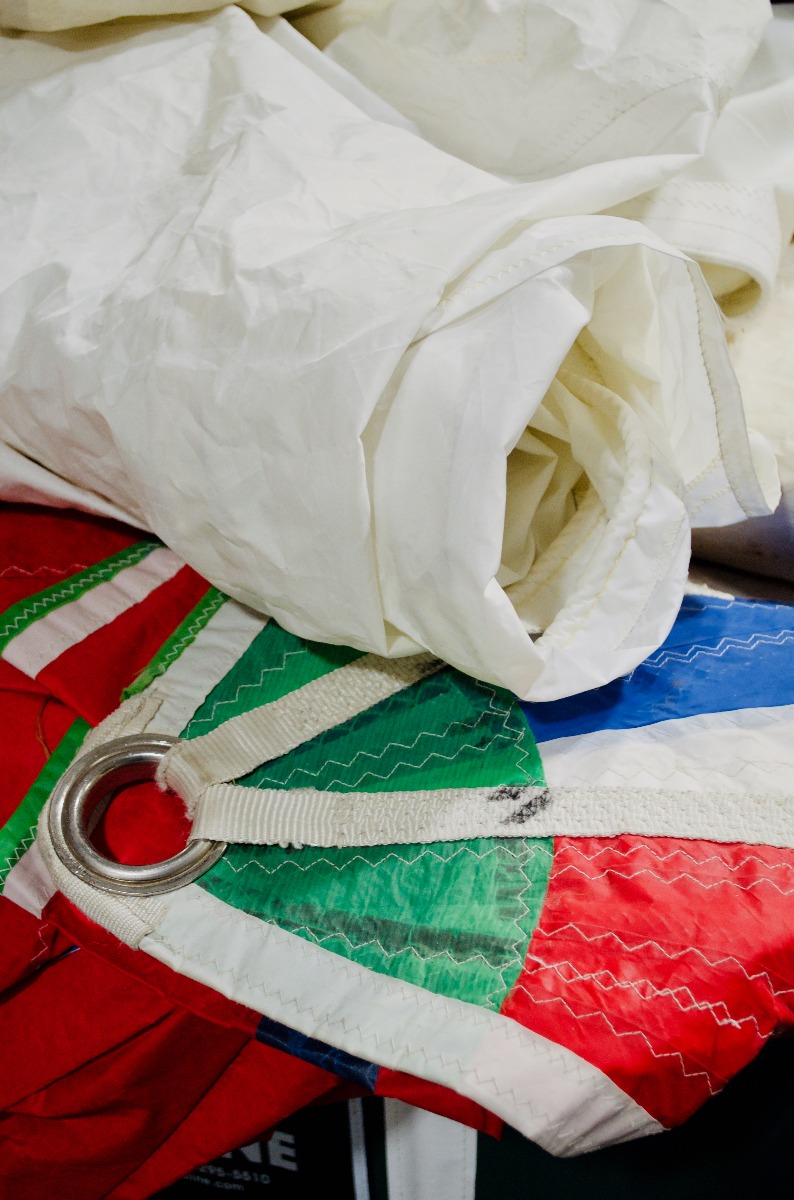 Step 1: Collect Your sails
The first step to any sail trade is having your sails in hand. Many of our Sail Trade customers have been holding onto old sails for years looking for an opportunity to recycle them. We are happy to recycle any sail you have, and even welcome rust and age spots. Signs of hard sailing make our products more unique. (Tip: Spring cleaning is a great time to finally free up some space and trade the sail you have been holding onto)
Step 2: Find a Retail Store Near You or Contact Our Sail Trade Team.
You can perform a sail trade in person at any of over twenty-five retail store locations with one of our sales associates. If you aren't near one of our retail locations, send an email to our sail acquisition team. We will either pick up your sails in person or provide you with the necessary information to ship your sail(s) to Sea Bags headquarters free of charge.
When a sail is dropped off at a retail location we transport it back to Maine as quickly as possible while minimizing the impact on the environment. Some sails journeys are longer than others, but you can rely on our sail trade team to be in touch as soon as the sail arrives at our Headquarters.
Step 3: Have your Sail Evaluated
Once we have your sails, we evaluate the material to determine the trade value. We do our evaluations based on the condition of the sail, the weight and the number of sails you have donated. For every usable sail you donate you qualify for one Sea Bags Product. The weight of the donation determines what size Sea Bag you qualify for. We can determine your trade on the spot at all of our retail stores but if for some reason we cannot, our team will evaluate the sail when it arrives to Portland.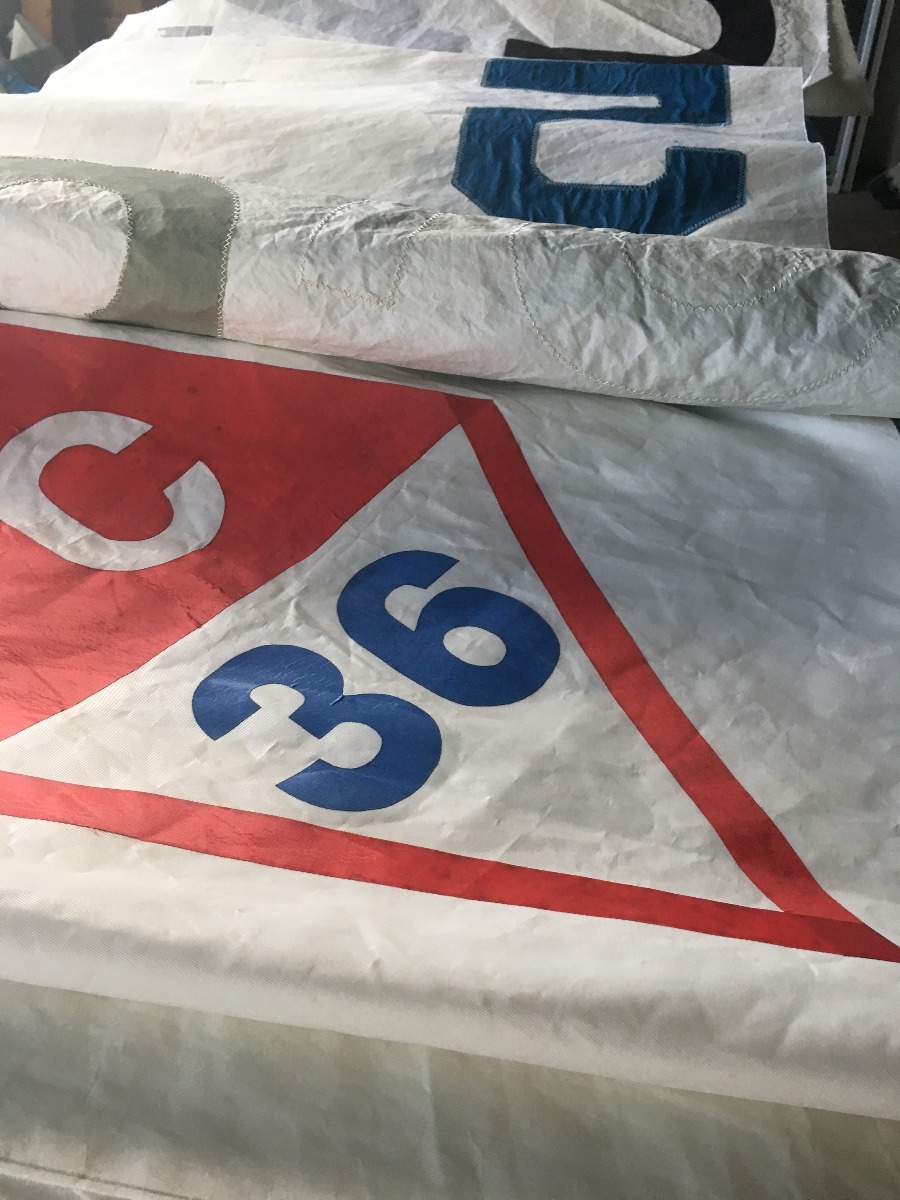 Step 4: Your Cloth or Ours
Choosing which Sea Bags item you would like is difficult, we understand, there are a lot of great options. If you need some time to decide whether you would like a product from your specific sail cloth, we will store your sails for up to one month while you think.
Step 5: Place your Order
Once you've decided, our sail trade team places your order. They are knowledgeable about all Sea Bags products and will help you order using your sail trade credits. To give each customer time to pick a bag they love, all Sail Trade credits are active for 90 days after you receive the evaluation (don't worry our Sail Trade team will let you know when your credits are getting close to their expiration date.)
Step 6: Enjoy!
After your order is placed it will take about 2-3 weeks for us to design and create your Sea Bags product(s). You will receive updates from our shipping department when your bag is complete and on its way! Then it is time to take your new Sea Bag out for a spin and be sure to tag us in all your adventures with a #seabagsighting