SHARE YOUR
#SEABAGSIGHTING
Signup for email,
and Save 10%!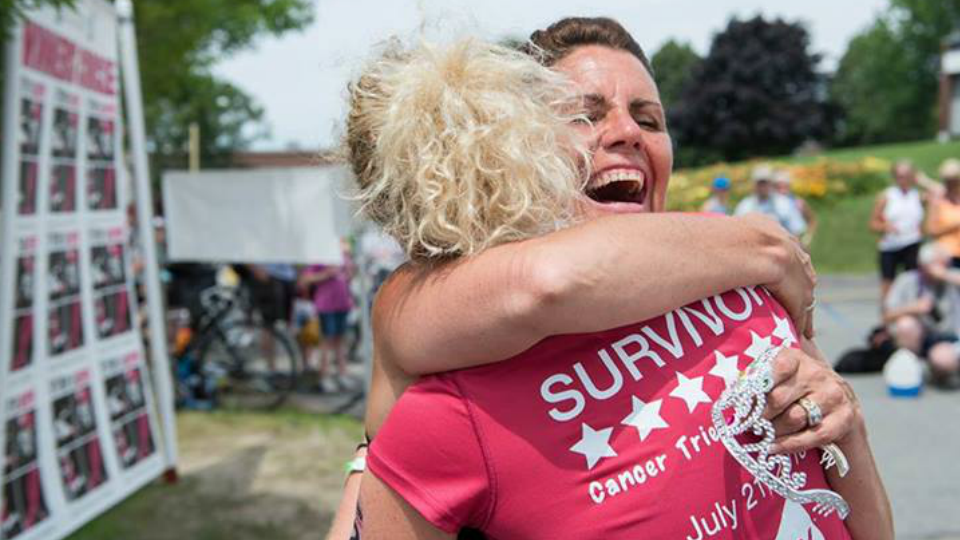 Giving Tuesday with Julie Marchese
In the spirit of Giving Tuesday, we sat down with Julie Marchese the founder of Maine's only all-women's triathlon to learn about what our Sea Bags Cure Campaign means to her.
12/3/19
Tri for a Cure was founded in 2008 by Julie Marchese and is now the largest triathlon in the state of Maine. In its inaugural year, the all-female triathlon raised $175,000 with the help of 500 participants. This past year marked the 12th anniversary of the event and raised over $2,030,000 for cancer prevention, early detection, and access to care.
What do you think has made this event so successful?
The community, behind this event, has made it into the success it is today. We have over 25 Volunteer Coordinators, 85% of them have been with us since the beginning. We have over 500 volunteers that come out rain, shine, storms, wind you name it -- we have had it. There are 40 + sponsors, like Sea Bags, that get involved by participating, volunteering and becoming partners with us.
Then we have the 1,300 women who do the most work. They all promise to raise $500 each, but they do so much more than that. They throw fundraising parties, send emails, wear tutus, the creativity they bring to fundraising for Maine Cancer is endless.
There is thought and compassion in everything we do at the event and the support we receive is truly amazing. I could not be more proud of the community that comes together each year in support of this day.
What does a partnership between Sea Bags, the Maine Cancer Foundation and Tri for a Cure mean to you?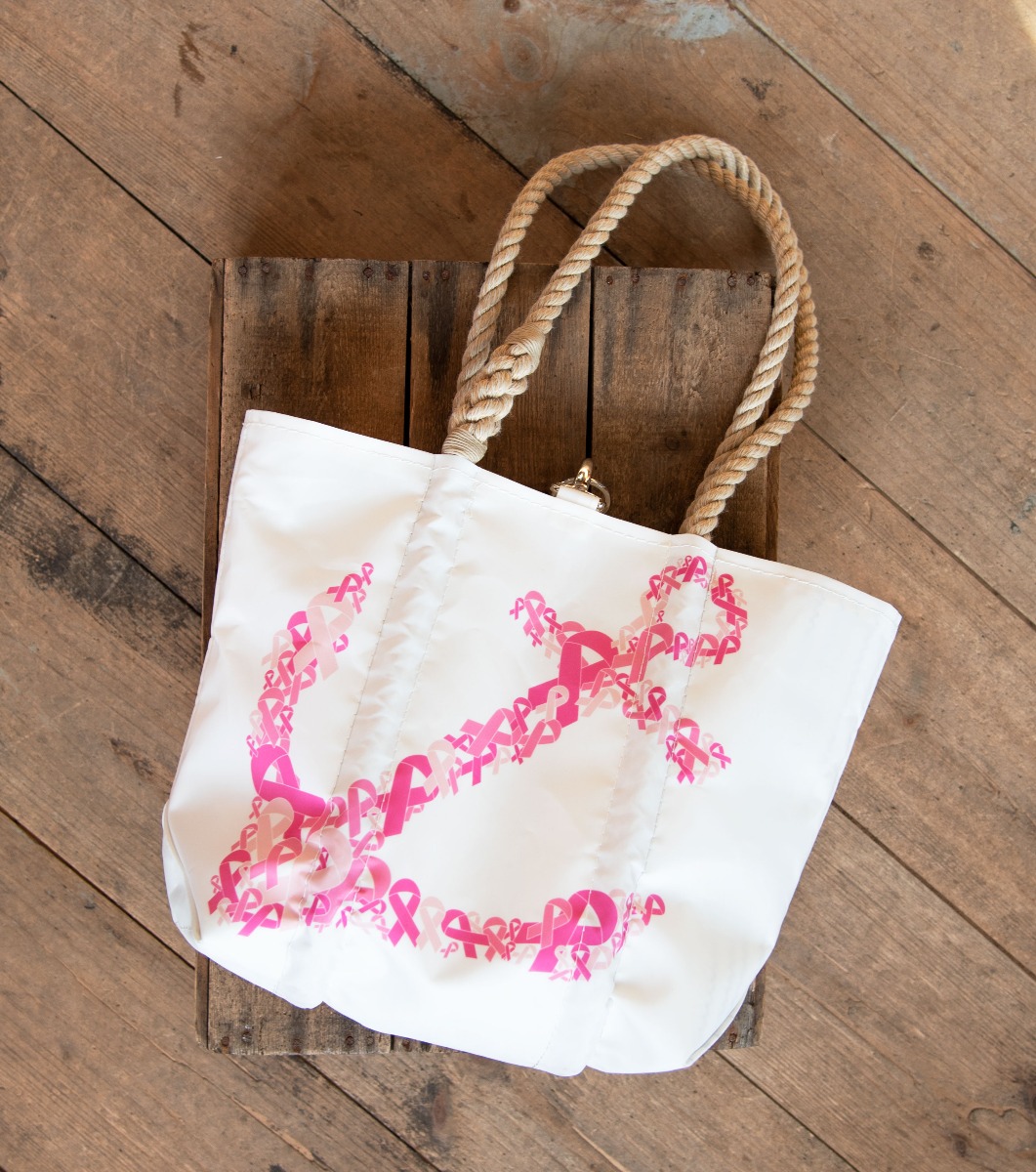 Sea Bags has been a partner of the Maine Cancer Foundation since I was first involved with the Cure Breast Cancer for ME event.
Each year when someone reaches the $1,500 donation mark, Tri for a Cure gives away a Custom Sea Bag designed for the race. Earning this Sea Bag through fundraising is a major goal for many women in our race, and not just because they love the bags. Obtaining this goal is a reminder of what is possible when a community comes together to spread hope.
While the 2019 Tri For A Cure Sea Bag is not available for purchase, you can still support the Maine Cancer Foundation and our community's effort to fight cancer with the purchase of a Cure Collection Sea Bag. 20% of every Nautical for a Cure Collection purchase until the end of the year will go to the Maine Cancer Foundation to support cancer prevention, screening and survival rates in Maine. Our 2019 Cure Tote and Wristlet feature a sea of pink ribbons intertwined together to form an anchor; a symbol of the strength displayed by all who have been affected by cancer.