SHARE YOUR
#SEABAGSIGHTING
Signup for email,
and Save 10%!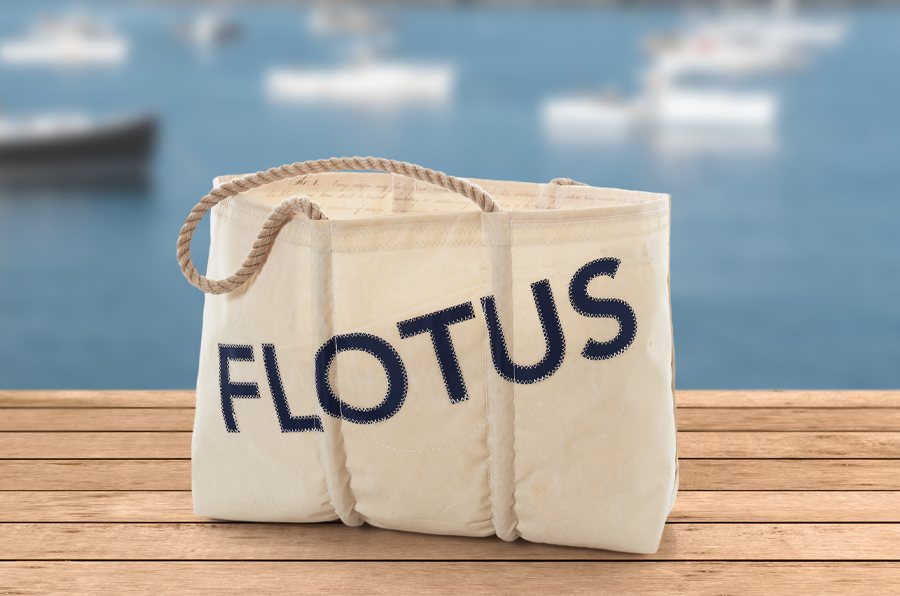 A Presidential Custom Sea Bag
It's a little-known fact that Sea Bags has created many bags for past Presidents and their families.
08/18/21
Close friends ordered bags for George W. Bush's birthday when we crafted coordinating large totes for him and his wife, Laura. An order was placed for matching bags for the entire Obama family when they were in office, and also for former President Trump and his wife, Melania. So, in July 2021, when Chellie Pingree asked us to design a Custom Tote for First Lady Jill Biden, we knew we were up to the challenge.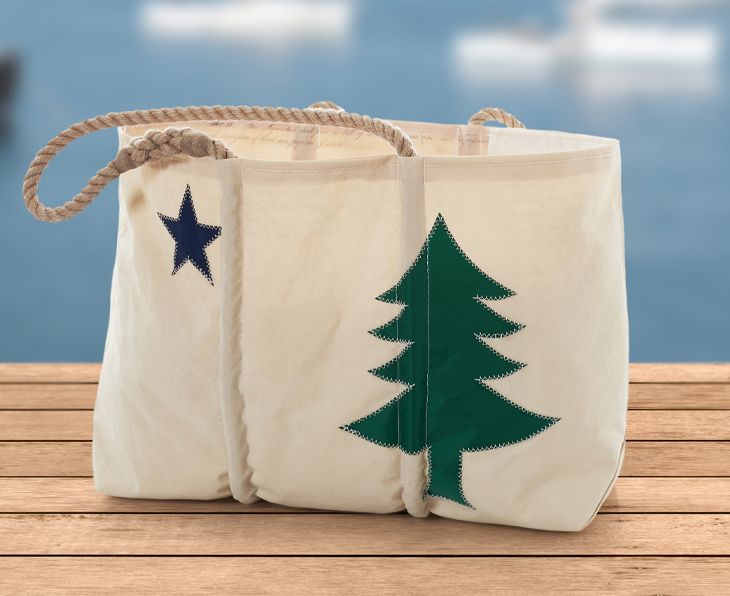 Because Rep. Pingree wanted to gift the First Lady something that was iconic of Maine, we wanted to deliver a unique design that evoked the spirit of the Maine people. Our Maine Bicentennial tote was the clear pick since the history of Maine is sewn right into the bag, from the Buff sail that matches the coloring of George Washington's 1779 Continental Army uniforms, to the bag's interior featuring the script from the 1819 Maine State Constitution. The pine tree made our state's unique flag recognizable at great distances, and tying in our nautical roots, the North Star has long been a tool for sailors to find their way while sailing the sea. To make the bag undeniably hers, we decided to customize the design with FLOTUS in large letters on the back.
Our President Beth Greenlaw has seen many custom bags be designed at Sea Bags through the years and says it's both rewarding and exciting; "Our custom products allow us the opportunity to create something personalized and meaningful for our customers and it's incredibly flattering when anyone chooses a Sea Bag. It's been a special thrill for all of us when those totes are for the President or First Family and we've been given this rare opportunity over and over since we started the business."
As part of Jill Biden's "America's Back Together" tour, the First Lady arrived in Maine over the 4th of July weekend. Jill Biden has been to Maine before and spoke at Portland Head Light of her time here. "I'm so glad to be back in Maine," said Biden. "You know, I was here last October, I went to Blue Hill. I have to tell you, I mean, really I've been to every state in this country and some are just more special than others and you know, Maine is just one of those states." She went on to say: "Maine will always hold a special place in my heart."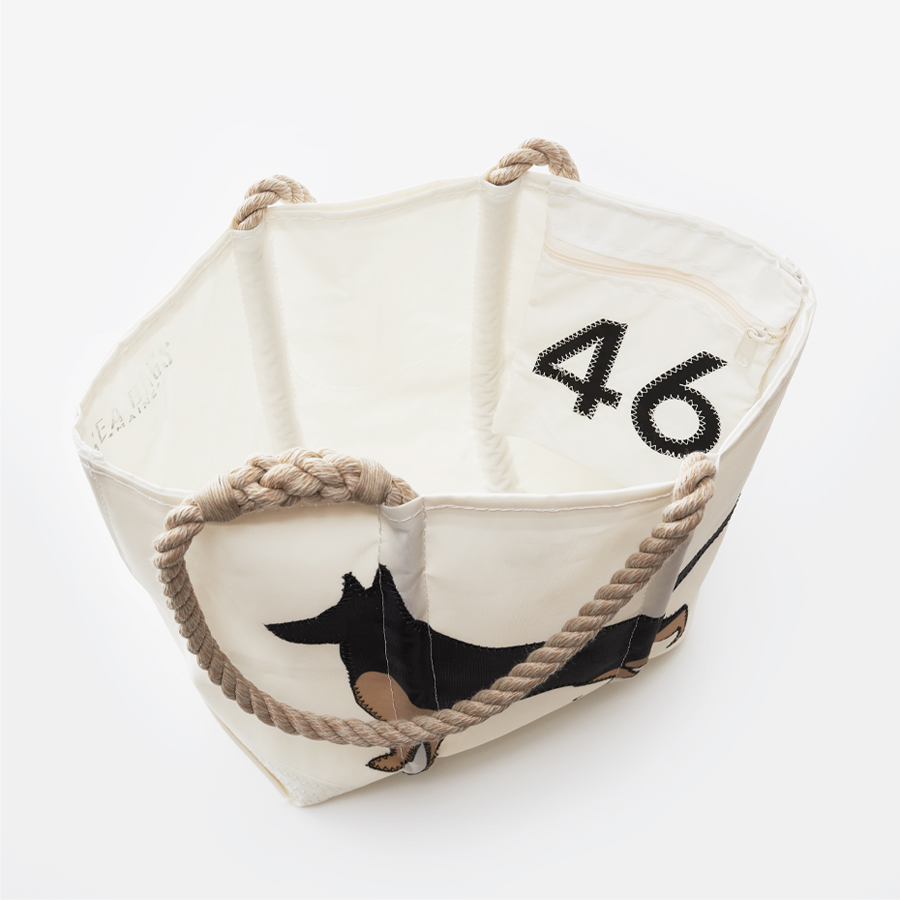 Looking out over Portland Head Light in Cape Elizabeth, First Lady Biden, Gov. Janet Mills, and Maine Democratic U.S. Rep. Chellie Pingree stood together as she was presented with her custom bag. Of course, Sea Bags and Pingree didn't forget about President Joe Biden. In honor of Biden's German shepherd Champ, who died a few weeks ago, and their newly adopted shepherd Major, a tote featuring the beloved breed was crafted and customized with a special interior pocket with a number "46" stitched in from sail insignia. We are thrilled the Bidens carried a piece of Maine back to Washington DC, and we hope they find many uses for them as they continue to travel the globe.
Maine has a long history of quality craftspeople in a variety of industries but cut and sew manufacturing is near and dear to our heart, and key to our mission. We were proud to represent Maine and all its craftspeople and humbled to be selected from among the many established and emerging Maine icons that our state supports.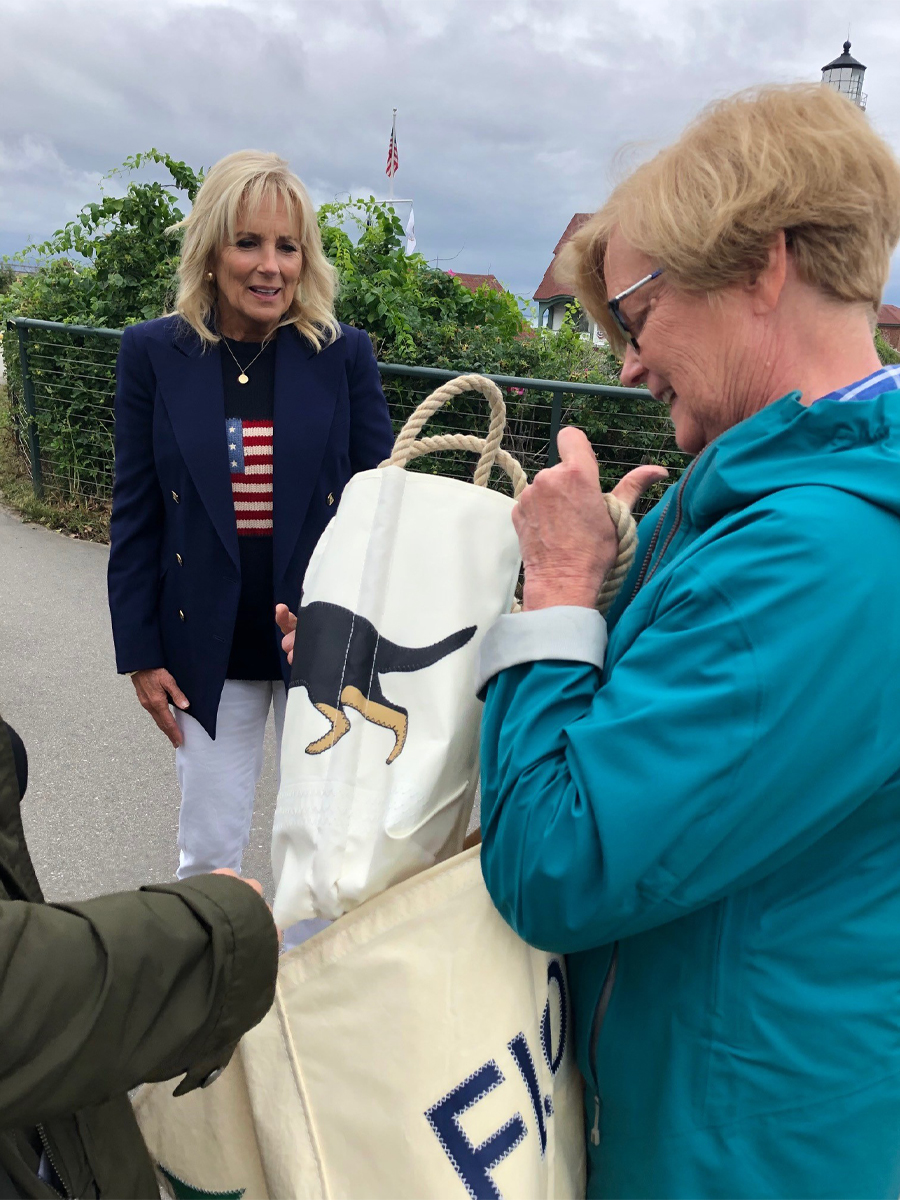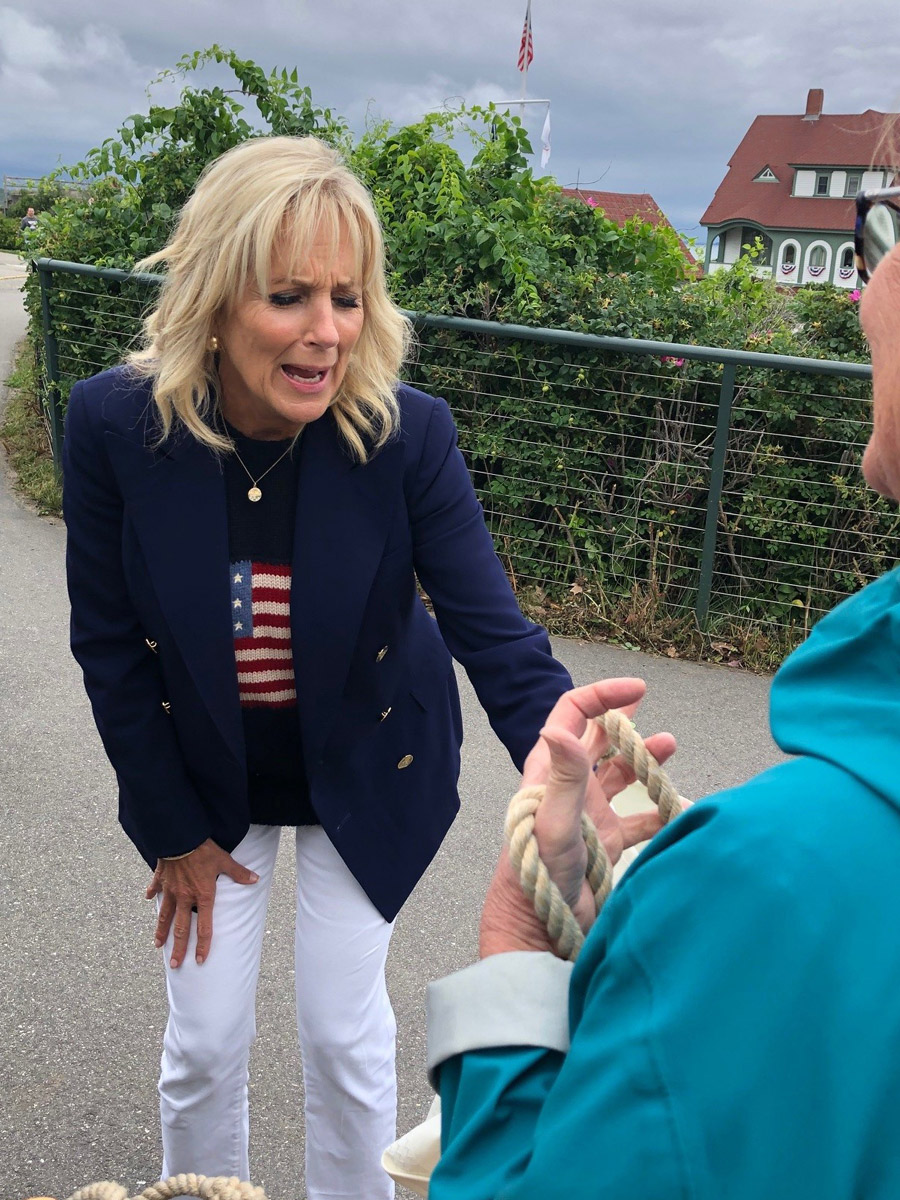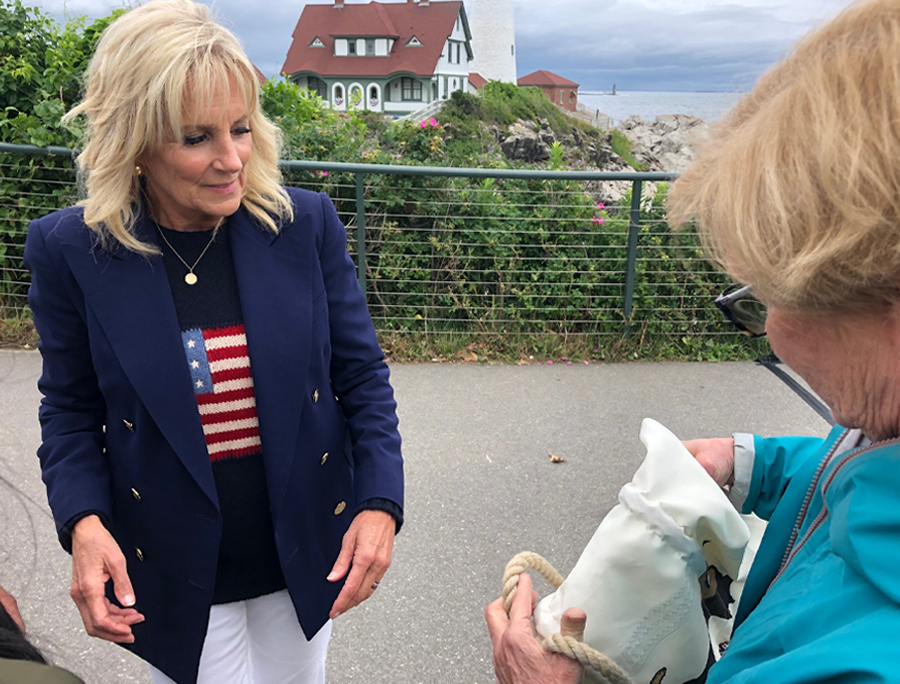 Sign up for email updates: