SHARE YOUR
#SEABAGSIGHTING
Signup for email,
and Save 10%!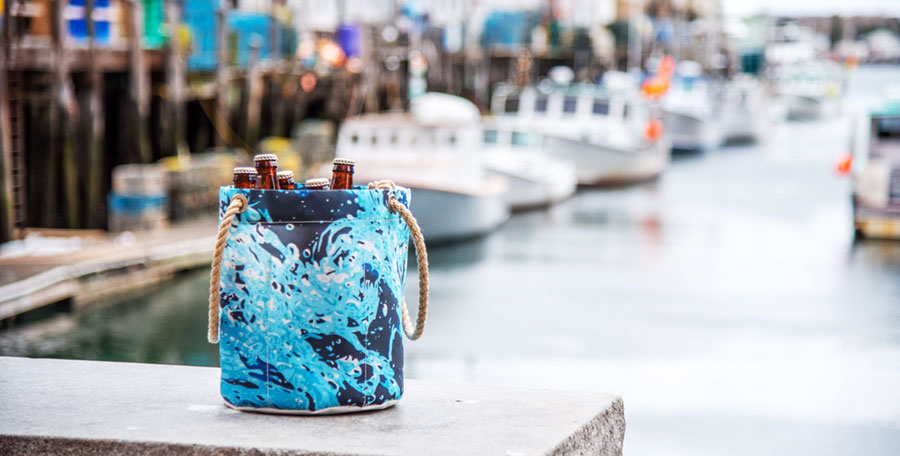 Earth Day Is Everyday and We're Always Celebrating
Each year, Sea Bags teams up with like-minded environmental organizations to celebrate Earth Day. Among many notable causes to support, ocean conservation remains at the forefront of importance to our brand, and in protecting the future of ocean habitats. This year, we're excited to partner with No Shoes Reefs, a grass roots organization led by Kenny Chesney.
04/22/21
"As a guy who has so many of my happiest memories on the water, I couldn't be happier to be a part of something to ensure the future of the oceans and beaches for years to come." - Kenny Chesney
No Shoes Reefs works with ocean conservation nonprofits to raise awareness, fundraise, and foster connections. We kicked off our celebration of Earth Day by partnering with No Shoes Reefs to support their newest partner: The Reef Ball Foundation. The Reef Ball Foundation's mission is to rehabilitate and protect our world's ocean ecosystems through the development and use of ecologically sound-designed reefs and related systems. Our celebration goes from now until June 30th where we will be donating 20% of sales of the limited-edition Recycled Sail Cloth No Shoes Reefs Beverage Bucket to the Reef Ball Foundation.
Why is protecting reef ecosystems important?
Did you know that coral reefs are the largest living structures on Earth? Among the most diverse and valuable ecosystems in the world, reefs provide food, habitat, and protection for ocean creatures, along with jobs and a great cultural importance for many people around the world. Their value can be seen among many things close to us, including fisheries, coastal protection, food and jobs, medicine, and in large, our economy.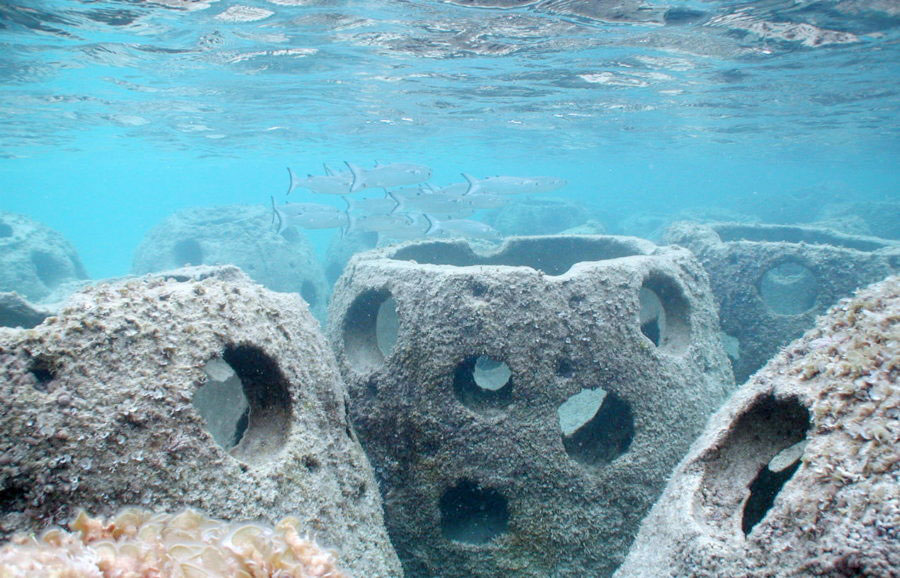 Made with special concrete additives, Reef Balls have a pH similar to sea water, assuring compatibility with marine environments and enhancing its attractiveness to colonizing organisms. © Credit: Reef Ball Foundation
With these factors at stake, the Reef Ball Foundation designed 'Reef Ball Technology', an artificial reef module which mimics the structure and function of a natural reef, with coral reef restoration in mind. While these are playing a large part in helping to restore marine habitat renewal, it's far easier to preserve our ocean ecosystems than rehabilitate them. Education and awareness are the foundation for conservation and stewardship efforts and allow them to make valiant strides.
How can you support coastal preservation?
Of course, you can make a difference every day at home by being more conscious of your consumption and recycling efforts. But you can also make a direct impact on restoring coral reefs by supporting our Earth Day Campaign with No Shoes Reefs. Featuring the artwork of artist Julie Siracusa, the Beverage Bucket design depicts the turbulent and fluid movement of waves viewed from an underwater perspective. The bucket features six (6) interior pockets sized to hold a six-pack of your favorite beverage, with a center compartment for ice, and a grommet in the base to let melting ice escape. 20% of sales from all No Shoes Reefs Beverage Buckets will be donated to the Reef Ball Foundation.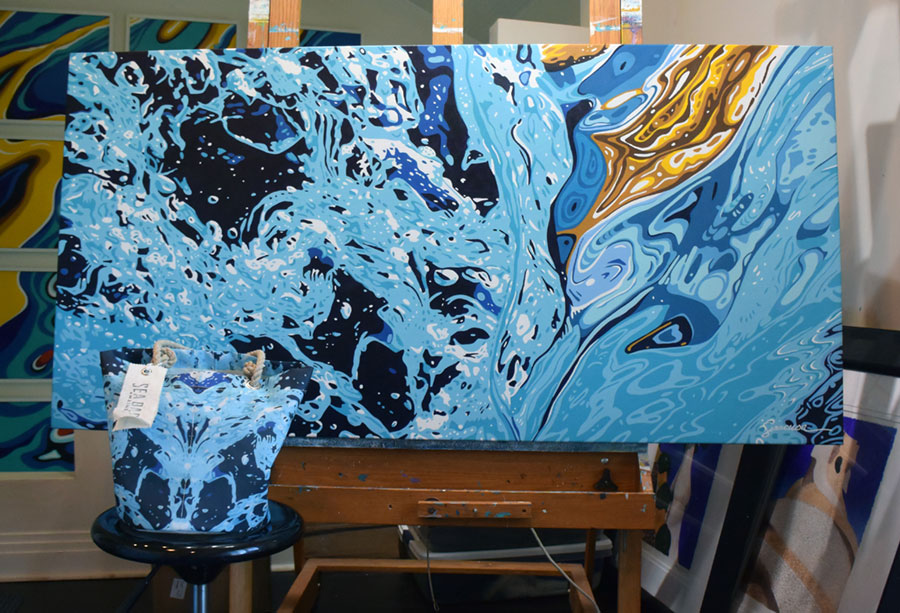 And, for a little extra fun, from May 14-16, Sea Bags will hold an online auction for a Limited-Edition No Shoes Reefs Sea Sack, with a hanging pocket signed by Kenny Chesney + Artist Julie Siracusa. 100% of the auction sales will also be donated to the Reef Ball Foundation. If you're a fan of Kenney Chesney or just a fan of the ocean, this is an auction to tell your friends about and be sure not to miss!
Join us in celebrating our beautiful oceans.