SHARE YOUR
#SEABAGSIGHTING
Signup for email,
and Save 10%!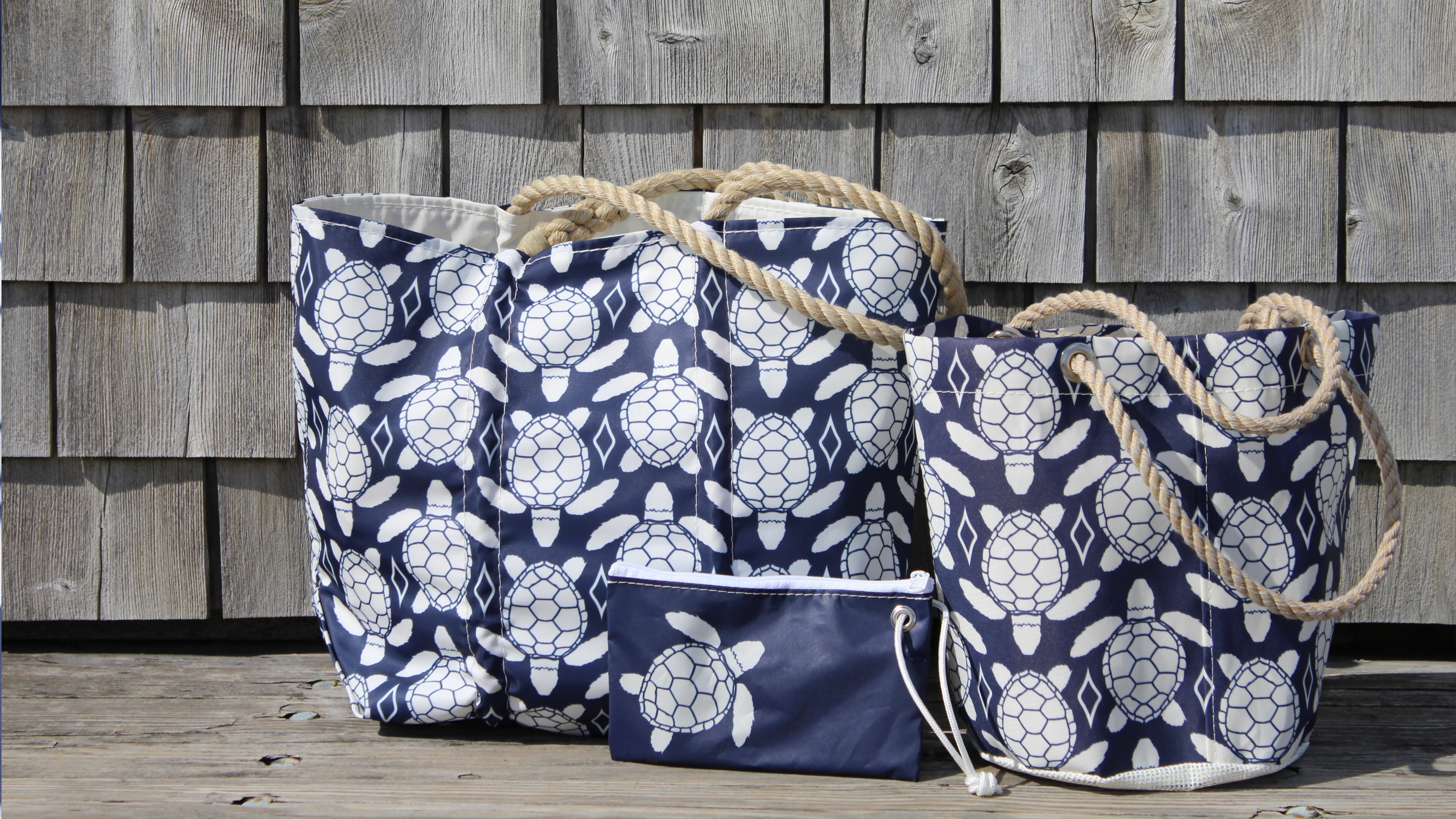 Earth Day with Ocean Conservancy
In honor of the 50th Anniversary of the celebration of Earth Day, we've teamed up with Ocean Conservancy to highlight the importance of protecting one of our most precious resources: the ocean and the marine life it supports.
4/28/20
We sat down with Jessica Bowers, Associate Director of Corporate Partnerships at Ocean Conservancy, to learn more about their mission and how we can all help make a difference.
Ocean Conservancy's mission is to protect the ocean from global challenges and create science-based solutions. Can you outline some of the programs that you're working on right now?
Jessica: Our Trash Free Seas® program, focusing on ocean plastic pollution, is our largest and perhaps best-known program, encompassing our International Coastal Cleanup, or ICC, as well as a range of other initiatives to tackle the issue of ocean plastics. Through the ICC, we have mobilized millions of people to remove more than 320 million pounds of trash from beaches and waterways worldwide. Our newest program, focusing on the impacts of climate change on the ocean, is growing fast, as more and more people realize that the ocean is a frontline defender against climate change. And we also have robust programs focusing on the Arctic, fish conservation, and Florida's unique ocean and coastal environments.
Why are partnerships important to Ocean Conservancy?
Jessica: The ocean faces many challenges — from climate change to plastic pollution to overfishing, among others. At Ocean Conservancy, we believe that these challenges are too big and complex for any single group or even sector to tackle alone. The ocean is one of the world's greatest resources, and we need all hands on deck to protect it. We are always looking to work with partners who are serious about making a positive impact for our ocean.
What's one thing that you want people to know about the importance of protecting the ocean?
Jessica: Whether you live hundreds of miles inland or can see the shore from your window, the ocean affects all of us. It produces much of the air we breathe, the water we drink, and the food we eat. It regulates the climate and has borne the brunt of climate change impacts by absorbing carbon dioxide and heat from the atmosphere. We all need a healthy ocean, and we can all play a role in protecting it.
What's one thing that everyone can do to help make a difference every day?
Jessica: There are many different ways to help our ocean. You can download Ocean Conservancy's award-nominated app Clean Swell and use it to collect trash from your neighborhood before it ends up down a storm drain and into the ocean. At the same time, you'll be contributing to the world's largest database on marine debris. You can work to reduce your reliance on single-use plastics, opting for reusable items wherever possible. You can buy sustainably caught seafood. And you can follow Ocean Conservancy's work online and add your voice to the movement for a healthy ocean. These are just a few examples. Above all, remember that individual choices and actions add up.
------------------
Of course, contributions to help fund Ocean Conservancy's work can also make a difference. Don't forget that 20% of sales from the Earth Day Collection will go toward Ocean Conservancy's efforts in ocean protection, research, leadership, and advocacy to finding science-based solutions that work in preserving our oceans.