SHARE YOUR
#SEABAGSIGHTING
Signup for email,
and Save 10%!
Down to the Sea
"Mr. Magee and his little dog, Dee loved spending time in their boat on the sea."
9/6/19
Thus, begins the whimsical tale of Mr. Magee and Dee's adventures on the sea by Camden award-winning author, illustrator and self-proclaimed child at heart, Chris Van Dusen. Celebrated for the wonderful adventures of his comical and endearing characters, every one of Chris's books shows children what the power of imagination is all about.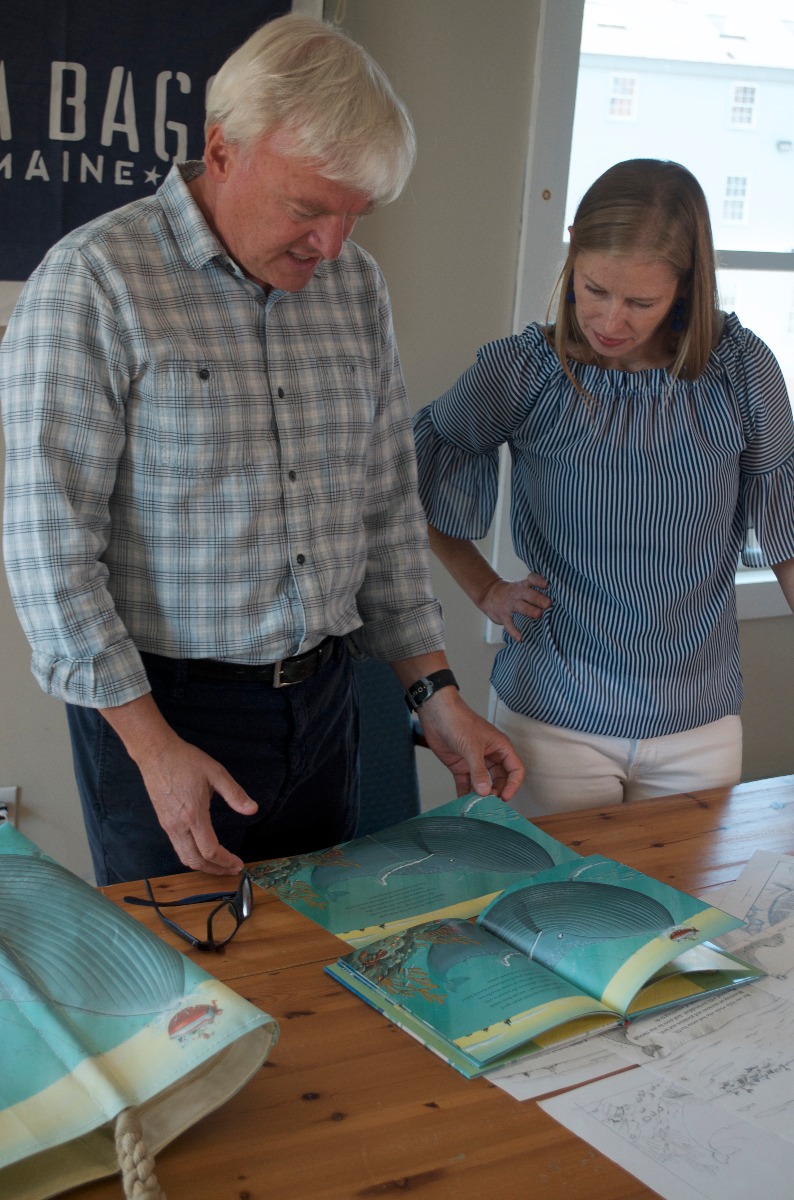 Chris gives his mother credit for sparking his creativity and imagination. Whenever he and his four brothers would start complaining about being bored, she would suggest they 'sit down and draw.' Chris started drawing cartoonlike faces at age three.
"Chris is so full of life and his first book Down to the Sea with Mr. Magee is perfect for Sea Bags," says Tara Knupp, Sea Bags Product Line Manager. "Our products are tied to the water and from our home on the wharf, we look out to Casco Bay and the sea. For us, it was a marriage of what we do so well in portraying sea creatures and what he does so well in his illustrations."
Not far from the Sea Bags headquarters, the world of Down to the Sea with Mr. Magee comes to life in the backyard of the Children's Museum & Theatre of Maine. There children can hop on Mr. Magee's boat, climb on a shipwreck, or splash with whales. When the Children's Museum approached us about a partnership, we knew that bringing Mr. Magee's seafaring adventures to life onto a recycled sail cloth tote was the perfect way to do it.
To support their mission to create a place where children's imaginations will thrive and to help with their new expansion of Thompson's Point, 20% of sales of the Down to the Sea Tote will be donated to the Children's Museum & Theatre of Maine. The exterior of the Down to the Sea Tote shows Mr. Magee and Dee in their little motorboat meeting a gigantic, friendly whale. The interior design borrows the subtle yellow and blue check from the book's endpapers.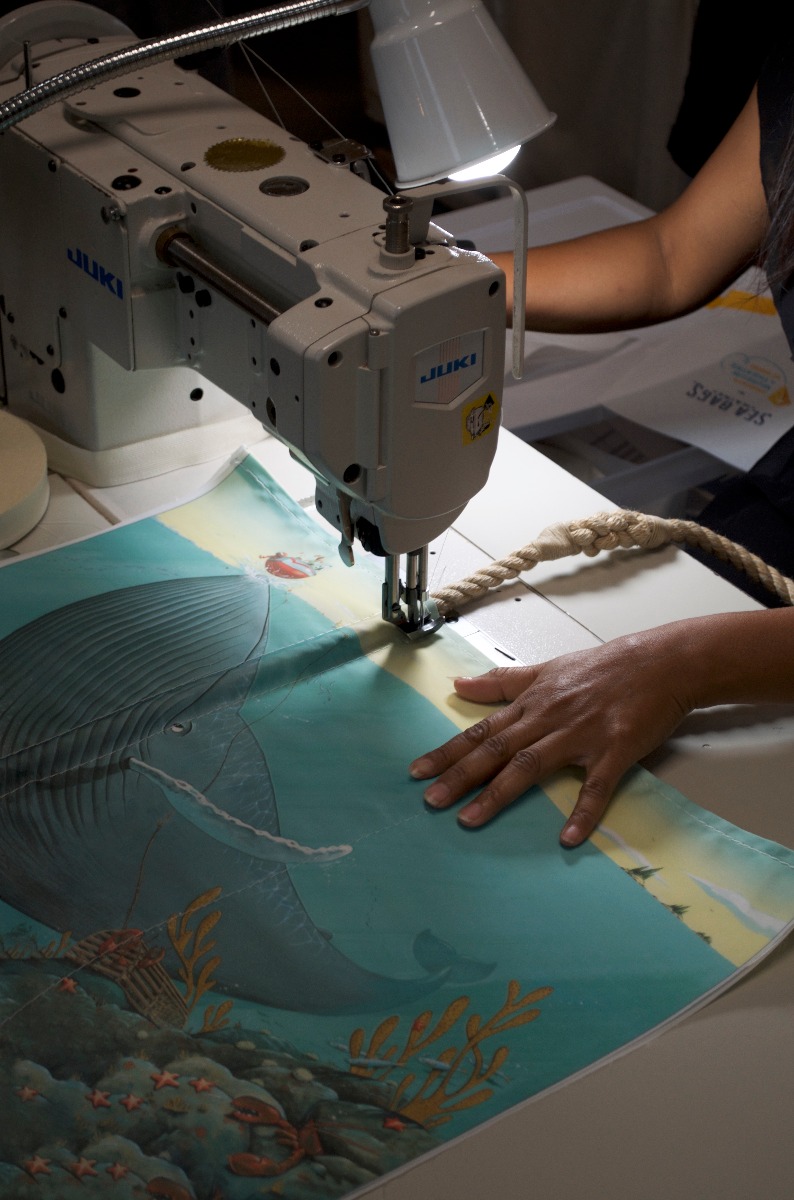 "I am glad Sea Bags chose the image that's iconic for the book. When Mr. Magee gets bumped up by the whale, that's one of the climaxes of the book. People who see the tote and know the book will certainly make the association right away," says Chris. "It's the sort of book I would have liked when I was six years old. I still tap back into those times. That's really how I base my books."
"Often we're trying to capture a spirit of whimsy and joy. There is something wonderful about those childhood memories of summer vacations and those afternoons that seem to last forever," says Kat Casale, Sea Bags Designer. "That is definitely top of mind when we are designing."
To celebrate the collaboration, Chris Van Dusen will give a special reading of Down to the Sea with Mr. Magee at the Sea Bags' retail store in Camden on October 5 at 9:30 am. There will also be a reception at Sea Bags in Camden on October 25 from 4:00 pm to 7:00 pm co-hosted by Chris Van Dusen, Sea Bags and the Children's Museum & Theatre of Maine.
The Down to the Sea Tote will be available online and in Sea Bags' retail stores located in the state of Maine. In addition, there will be a limited series of twenty totes that will be numbered and signed by Chris Van Dusen.