SHARE YOUR
#SEABAGSIGHTING
Signup for email,
and Save 10%!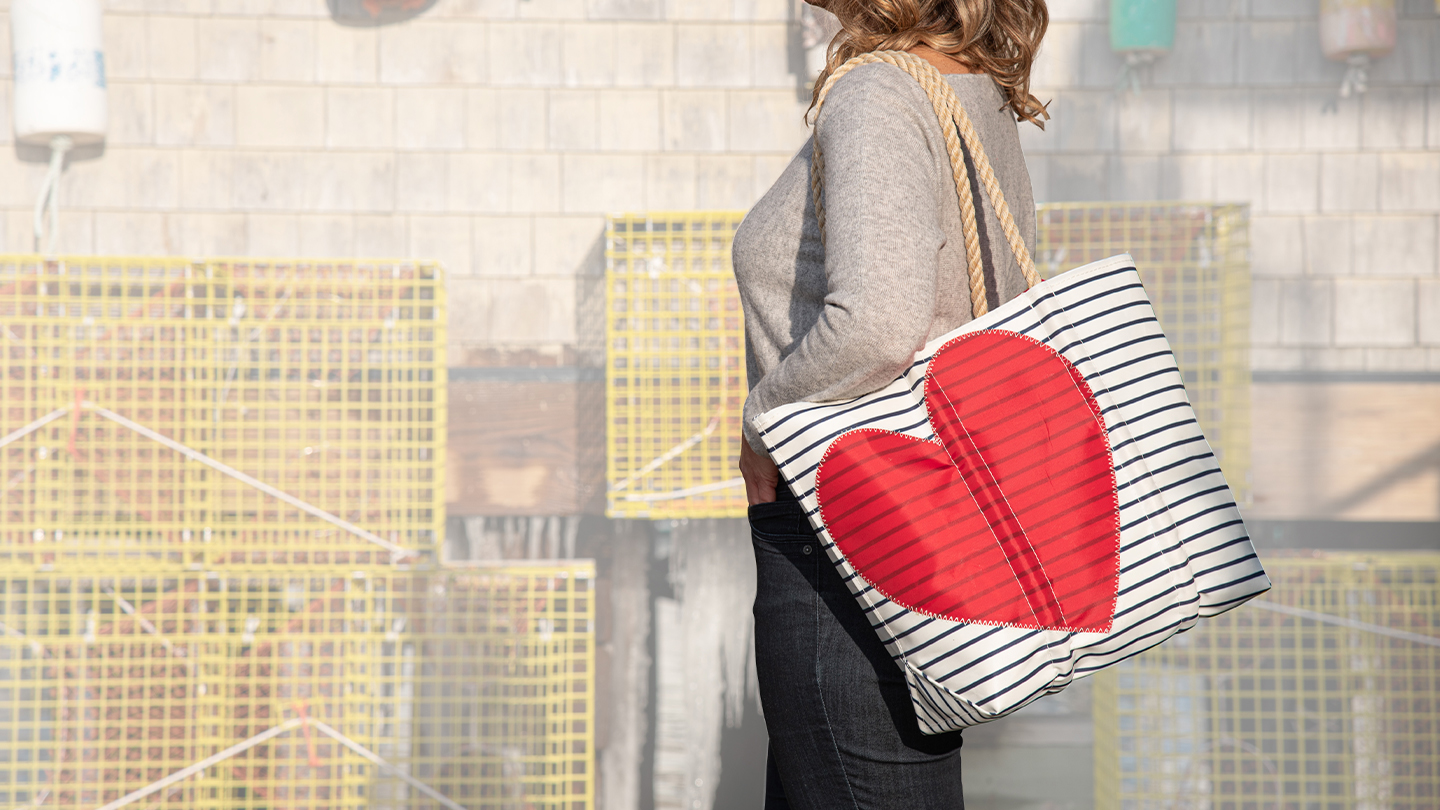 Designed From The Heart
In celebration of Heart Health Month, Sea Bags has partnered with the American Heart Association to create the Breton Stripe Heart Tote. Sea Bags will donate 20% of the tote's purchase price to the American Heart Association's Life Is Why™ Campaign
02/19/21
At Sea Bags, we have a passion for designing bags that make our customers swoon. We love hearing feedback on the latest designs we present and use this feedback as input into future designs. Many of our designs are inspired by nature—both the beauty of the ocean around us and the marvelous sea creatures who live in and around it. And sometimes, they come from the inspiration of the life experiences of our very own crew members. Meet Shelly and Nicole, Sea Bags Crew members who have made their hearts stronger yet live with Heart Disease daily. Raising awareness for Heart Disease is personal for Shelly and Nicole always, but even more so during February, American Heart Month.
Shelly Afthim, our Non-Profit Sales Manager, played a key role in creating our Life Is Why Sea Bags Campaign with the American Heart Association. Previously serving as the Development Director of AHA and a Go Red Spokeswoman, she was the right person to help shape this partnership. Shelly has a defibrillator in her heart and has been living with heart failure for 14 years. "I do not know what tomorrow brings, but I do know that scientists today are working on research so that I can have more tomorrows." When asked about the impact of this campaign to our Maine community and its health, Shelly said, "Purchasing this Sea Bag means that you are supporting the American Heart Association and saving lives. It is as simple as that."
Nicole Hardy, our Regional Manager of Retail Stores, agrees. "This partnership means so much to our community. These funds support lifesaving research, research that continues to lead to incredible advancements in treating and fighting heart disease." Nicole also has a deeply personal tie to Heart Disease having undergone open heart surgery twice just weeks apart. "When I was diagnosed, I was most surprised that I had not recognized the symptoms." Her father died of a heart attack when he was 28 and she was just one year old. "I always knew to be aware of things like pain in my arm and the feeling of weight on my chest. What I did not know was that the symptoms of heart disease in women are different than in men and often more subtle." She is a grateful survivor and a former Go Red Spokeswoman.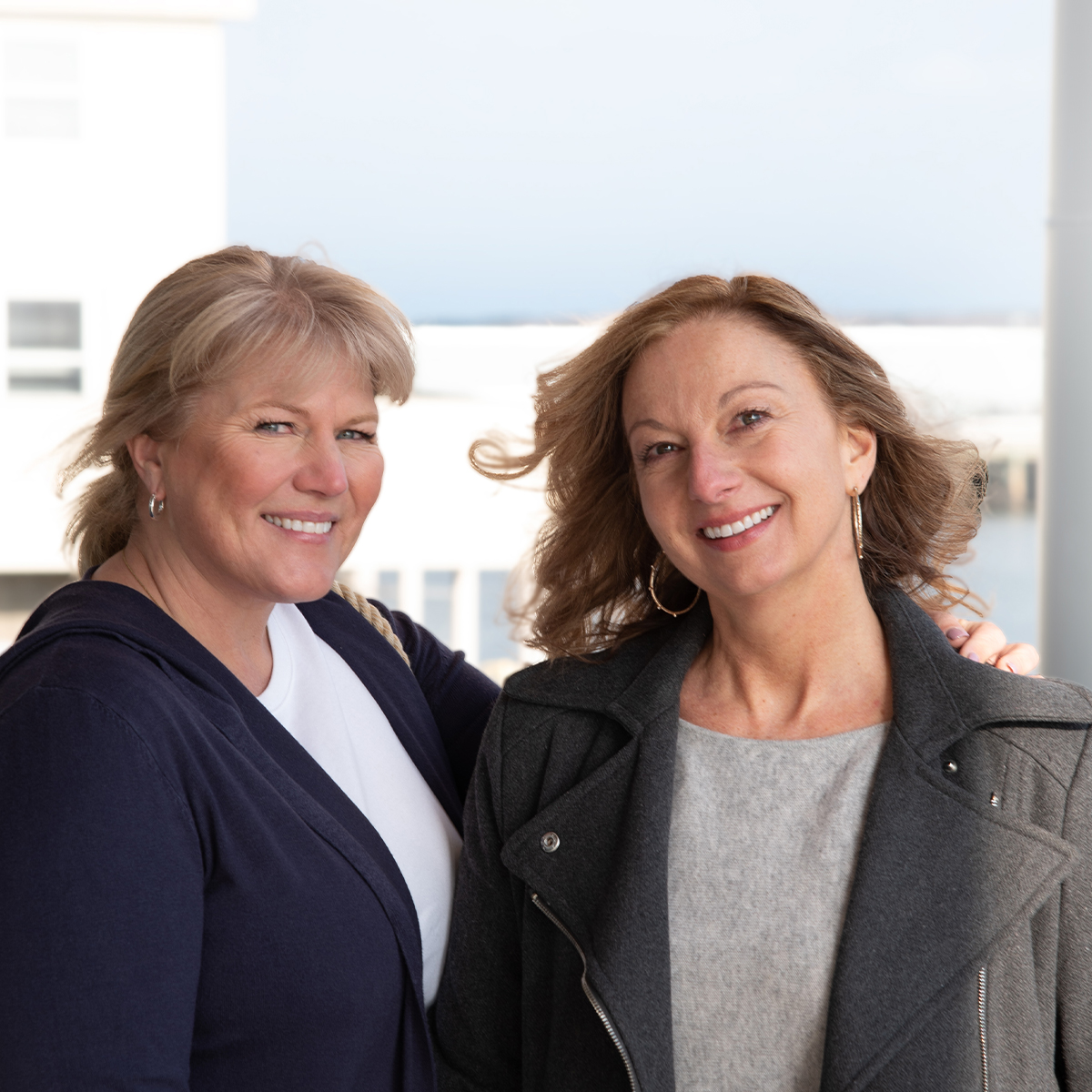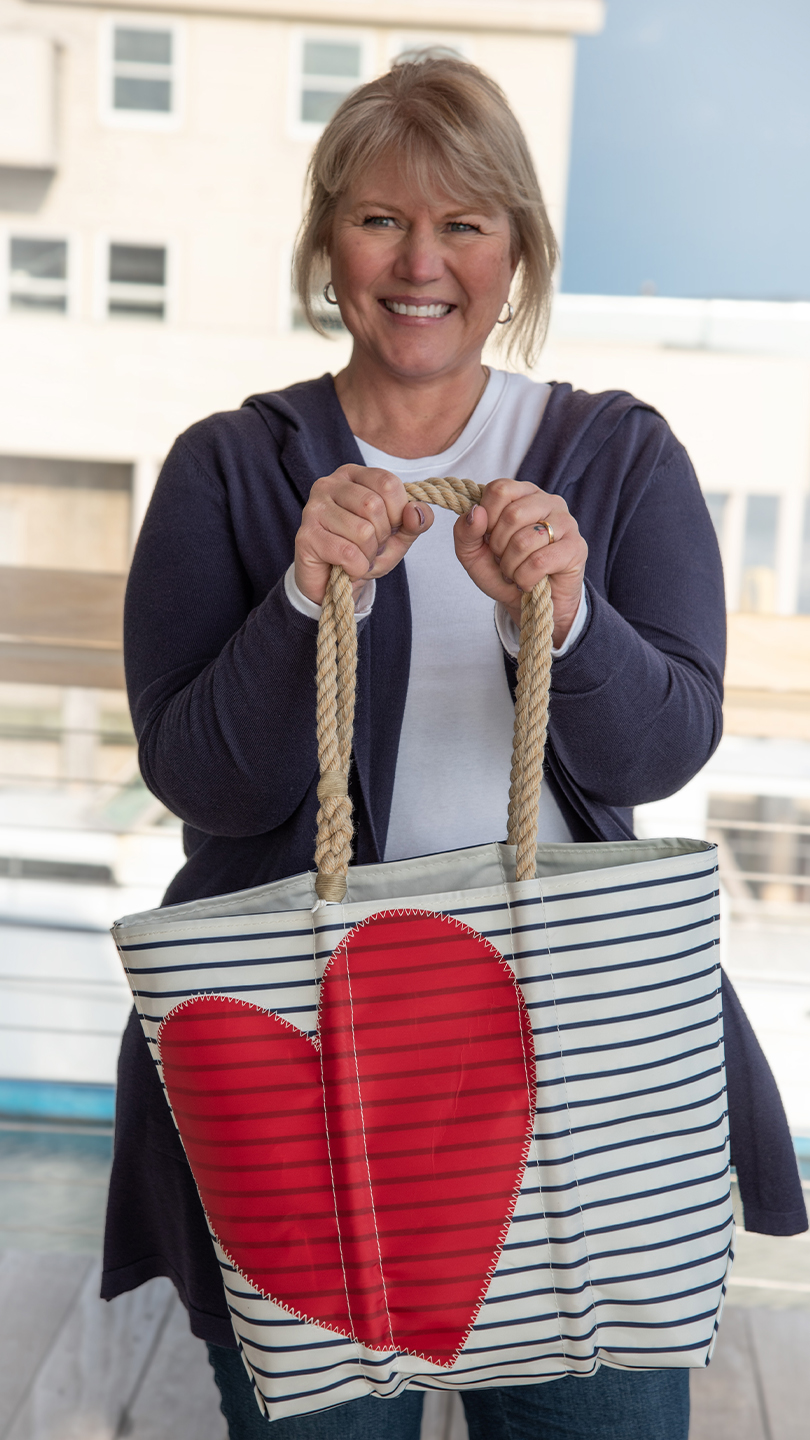 Strong Design, Strong Crew
While creating the design, our goal was a Sea Bags tote that evoked the spirit of the American Heart Association, while also staying true to our coastal roots. The focus on a bold, graphic red heart was the foundation and it naturally paired with classic Breton stripes. The result is a decidedly nautical design with a strong heart that will have an impact on fighting Heart Disease in our community and beyond.
At Sea Bags, our Crew members are at the heart of what we do. We are so happy to celebrate both Nicole's and Shelly's healthy hearts and their influence on heart disease while working with the American Heart Association.
"Two years ago, I was having conversations with my cardiologist about possibly needing a heart transplant, today, with the help of my medications and time, my heart is pumping and functioning much better!"
-Shelly
"Helped by AHA's funding of research and development for constant advancement in cardiac care, I have a mechanical aortic valve that should last my lifetime!"
-Nicole
Interested in one of these beautiful totes?
Nicole and Shelly continue to be very involved in the American Heart Association, and say that one of the questions they get asked most is what can I do to help? Shelly says, "Get involved! The AHA Maine holds many events throughout the year including the Heart Walk and the Go Red Luncheon that both individuals and companies can become involved in. These events are so much fun and incredibly inspiring. If you are not able to participate, you can donate to someone who is participating. To learn more about how to get involved, click here. And well, for Nicole, the answer was simple, "Purchase a Sea Bags Breton Stripe Heart Tote; it not only helps raise money, it also helps raise awareness!"
The Breton Stripe Heart Tote is available online and at select Sea Bags retail stores for a limited time and Sea Bags will donate 20% of the tote's purchase price to the American Heart Association's Life Is Why™ Campaign.