SHARE YOUR
#SEABAGSIGHTING
Signup for email,
and Save 10%!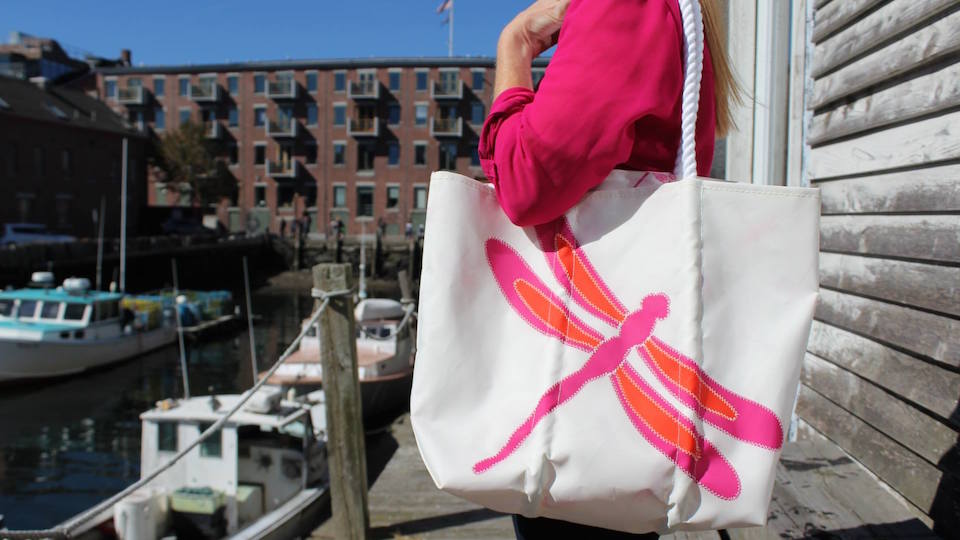 Collections That Give Back
It happens - especially this time of year. There are so many worthy causes for all of us to consider giving to this time of year. We are drawn to opportunities that allow us to be more caring, more generous, and more giving--and we are deliberate in our giving to causes we believe in.
11/27/18
If you don't mind, we at Sea Bags would like to offer a few thoughts—ideas that are in keeping with our core belief that giving back to our communities is a great gift. Here are three causes that we believe in, so we created products to honor these organizations whose sales contribute to their causes.
First Thought. "Cure Collection"—Let's help fund cancer prevention and detection in Maine.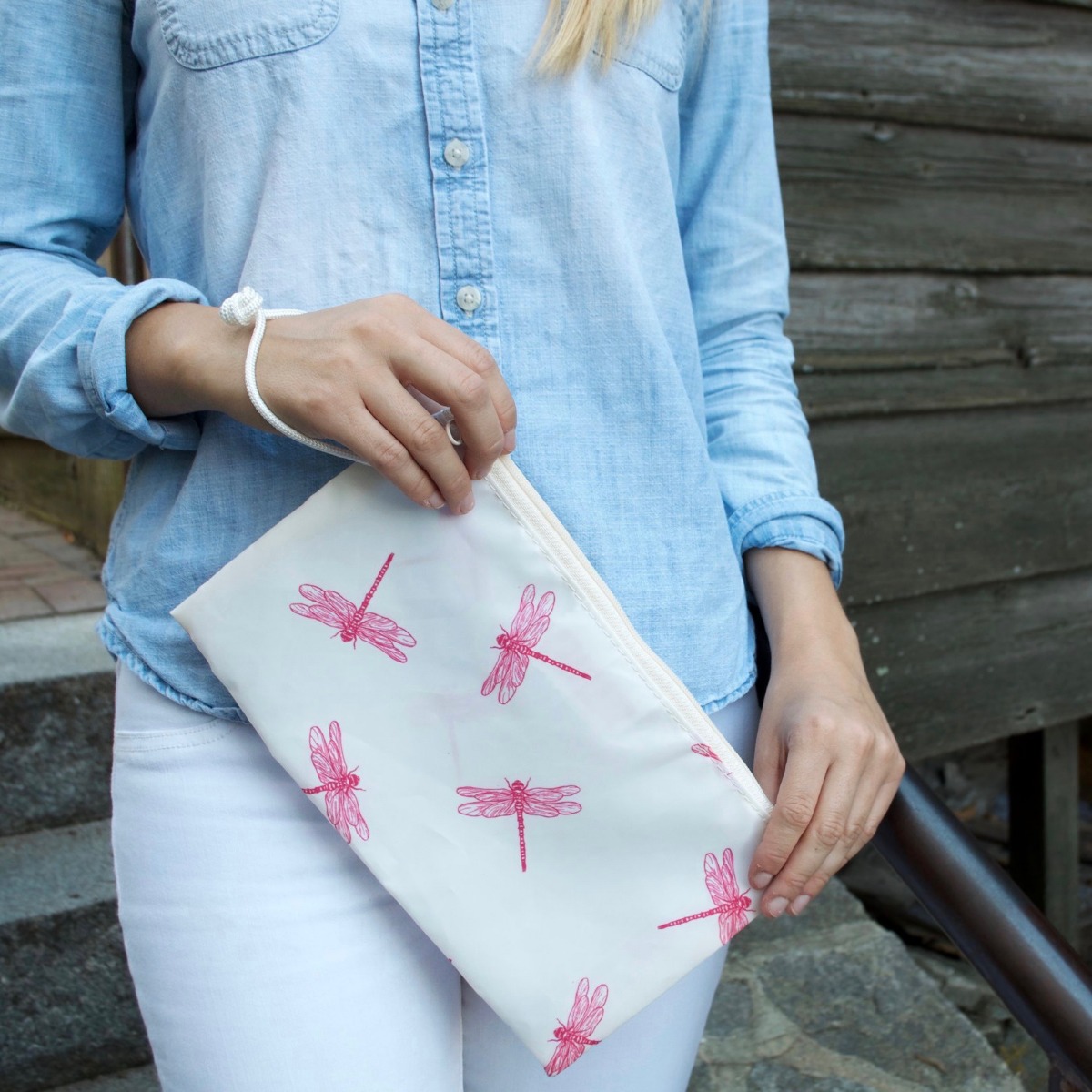 This is the twelfth year Sea Bags designers have created a one-of-a-kind tote for our "Cure Collection." Customers were eagerly awaiting this stunning pink and orange Dragonfly that appears to be in flight. It's a warm and caring way to remember those we have lost and to show support for the many women and men who are still in the fight against cancer. Much progress has been made, but there's so much more to do. According to the Maine Cancer Foundation, cancer "is the leading cause of death in Maine." Choose a medium tote and/or a wristlet. 20% of each sale will be donated to the Maine Cancer Foundation to support cancer prevention, early detection and treatment programs. 100% of the funds raised by MCF goes back into our communities to benefit Maine people.
Second Thought. "Eric Hopkins Watercolor Collection"—Let's protect Maine's indescribable beauty.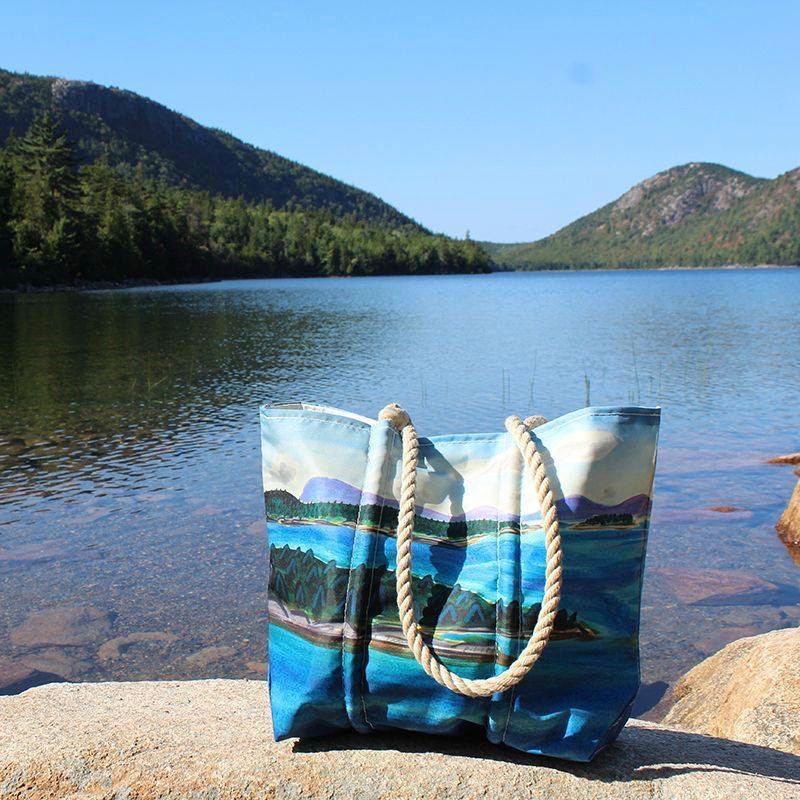 Maine has 3,478 miles of coastline, over 5,000 miles if you include all of the islands. World-renowned, Maine native artist Eric Hopkins has been painting panoramic views of Maine islands and shorelines for many years. In his studio on North Haven, he brings to life the Maine we all cherish. The watercolor Hopkins donated and hand-delivered to our store on Custom House Wharf takes your breath away. You'll carry a special part of Maine with you when you choose this one of a kind, limited edition tote and recently released large wristlet. 20% of all sales will be donated to the Maine Coast Heritage Trust which has conserved more than 150.000 acres of Maine's coastline, created more than 100 public preserves and saved wildlife habitat.
Third Thought. "Sword & Plough Collection"—Let's help veterans that have supported each and every American.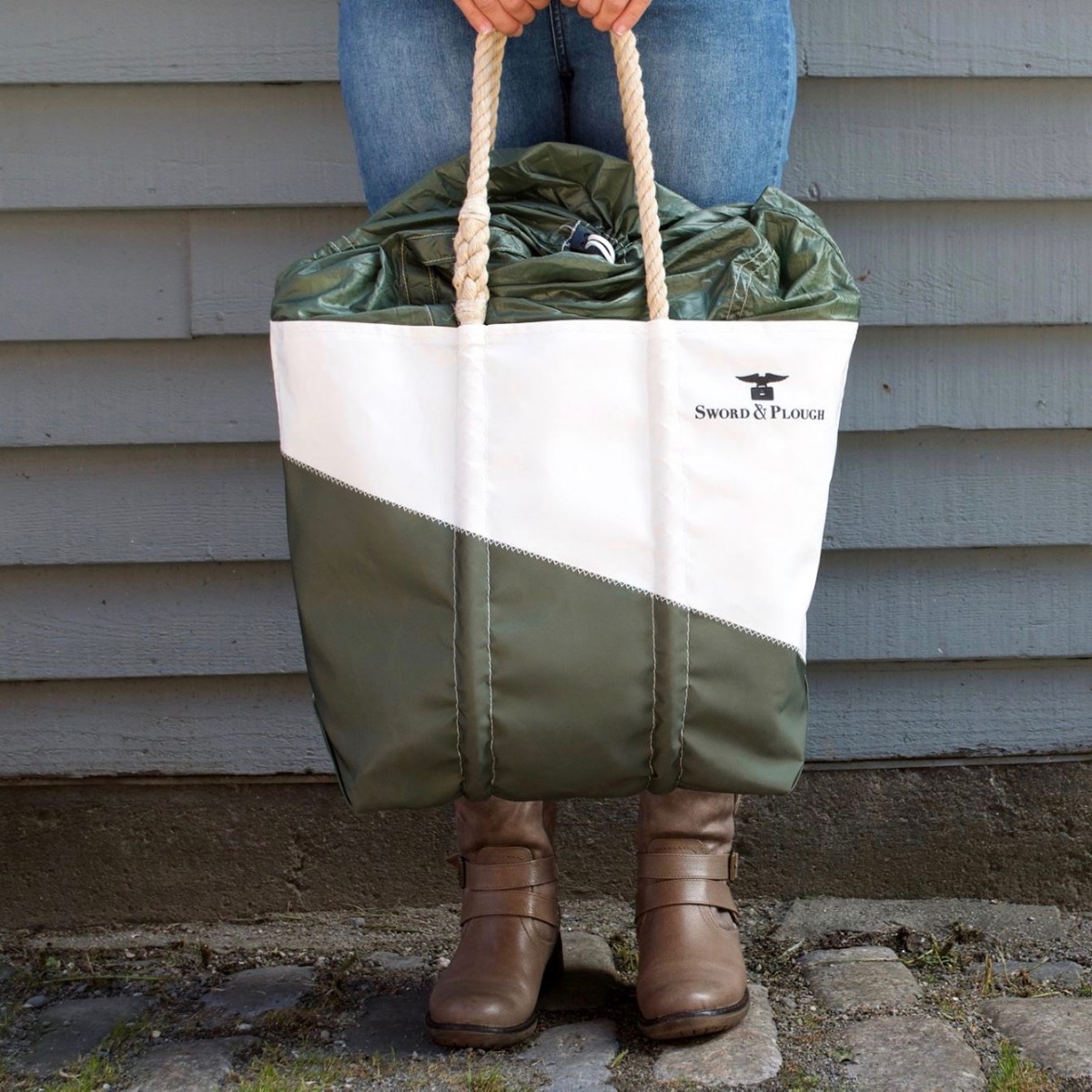 When women-owned companies with a shared mission of sustainability collaborate there is magic. Sea Bags recently teamed up with Colorado's Sword & Plough which repurposes military surplus material. Two sisters - one an Army vet - run the company. They employ veterans and support veteran's initiatives. The one-of-a-kind expandable top tote and travel pouch are made using Sea Bags recycled sails and recycled parachutes provided by S&P. We will match Sword and Plough's donations (10% of their profits from this collection) to be donated to "The Mission Continues'" - a non-profit organization that "empowers veterans facing the challenge of adjusting to life at home to find new missions."
Thank you for joining Sea Bags in giving gifts that give back to our communities.