SHARE YOUR
#SEABAGSIGHTING
Signup for email,
and Save 10%!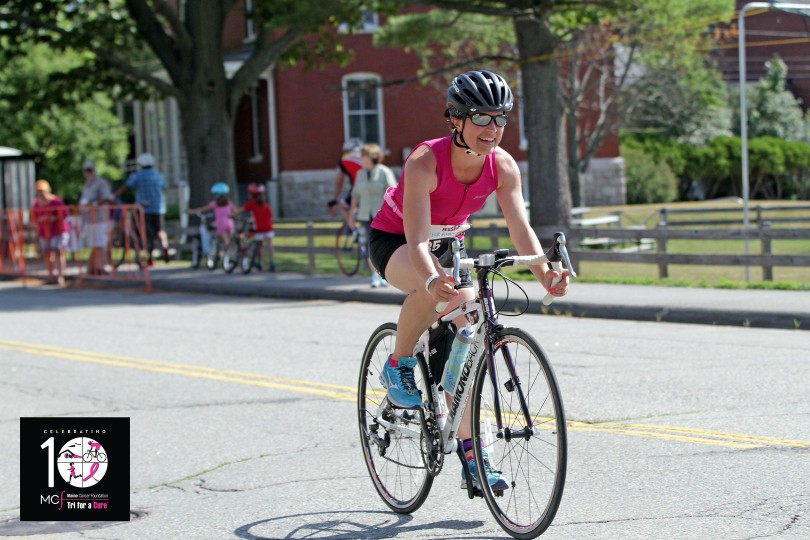 Cancer Survivor Tri's for a Difference
To spread the word about Giving Tuesday in a meaningful way, we've reached out to members of the Maine cancer community and those who are a big part of the Maine Cancer Foundation (MCF) to learn more about their personal journeys and what our Nautical For A Cure Campaign means to them.
11/29/17
Jessica Jordan, a Stage 2 Breast Cancer survivor, was on her road to recovery when she logged in as the top fundraiser for this year's Maine Cancer Foundation Tri-for-A-Cure. The training alone for a triathlon is exhausting, but add in a cancer recovery and noteworthy fundraising campaign, and one can see Jessica's passion shine through. Below we've shared a few of Jessica's thoughts about her story and the supportive network of the Maine cancer community.
Tell us about your story and the challenges you had to overcome
I found a small lump while planning my wedding and was diagnosed with stage 2 breast cancer at the age of 34, two months after getting engaged. I had to undergo 11 rounds of chemo, 33 rounds of radiation, I had a number of surgeries and currently take a variety of medications. My husband and I had to put our wedding off for a year in order for me to finish treatment and get my strength back. It takes a long time to recover from treatment and after nearly two years since my initial diagnosis, I am only just starting to feel like myself again. I have always taken my health seriously so being diagnosed with breast cancer at such a young age came as a complete shock. I think that one of the most challenging parts of being diagnosed is getting back to some kind of normalcy after your entire world has been turned upside down.
How has Maine Cancer Foundation helped you in your journey?
Two months after I finished radiation, my mother passed away from a pulmonary embolism. She was my greatest supporter in life and when I was diagnosed she took care of me in every way possible. Before she passed we talked about raising money for cancer. I signed up for the Tri for a Cure as way to honor our mission and to have something positive to focus on. Through this experience, I met an amazing group of people. Working with Maine Cancer Foundation made me feel supported, hopeful, and realize just how many people are affected by cancer in Maine. It made me feel less alone and it made me feel closer to my mom. Maine Cancer Foundation has a goal of cutting cancer rates in Maine by 20% by 2020, and I love the idea of contributing to a cause that is focused on preventing people from ever having to go through what I've had to go through.
Most people are aware of the devastating reach of cancer. Why do you think that awareness is still important? What is the significance of carrying around a tote, for instance, with the ribbon and pink stripe on it?
I think we are all very much aware of cancer. But, seeing someone else with a product that contributes to the fight against this disease makes many of us who have been impacted by cancer feel very supported. It is also important for local businesses to support an organization like Maine Cancer Foundation because cancer doesn't choose sides. At any moment one of us could be diagnosed and the only way to make a difference is to donate to organizations that are focused on preventative care. When I was first diagnosed, my mother-in-law bought me the pink lobster Sea Bag where a percentage of the proceeds went to breast cancer research. I wore it proudly because I loved it and what it stood for. Seeing others supporting products that give back makes me feel hopeful and less alone knowing that there are other people out there trying to make a difference in this fight.