SHARE YOUR
#SEABAGSIGHTING
Signup for email,
and Save 10%!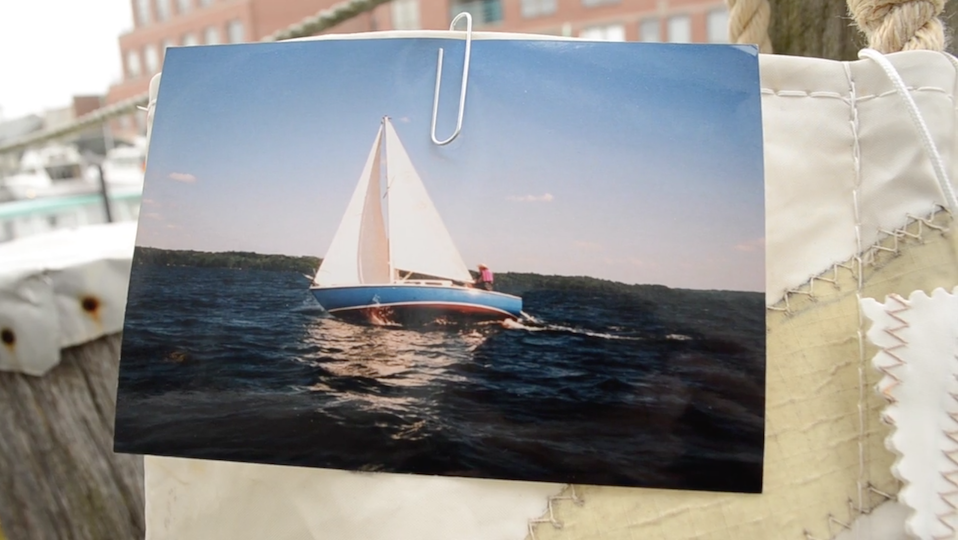 Ben Ford Santana 22 Sail
Each Vintage Insignia Tote has its own story and history. Every little scratch means something, every little smudge, every little rust mark signifies something special. Learn about one of these stories.
7/7/16

One of the things we find the most exciting here at Sea Bags is our Vintage Insignia line. Proudly featuring the original mainsail insignia, these bags are oftentimes the most unique and coveted items in the shop.
The stories behind these Vintage Insignias are varied and come to us from all over the country. Whether it's a racing sail blown out in the last seconds of a race, the mainsail from a great-grandfather's handmade boat, or a surprise discovery by a family in a new home, the stories behind these sail only add to their distinctiveness and meaning.
One of these stories is of a young kid growing up in San Francisco.
Ben Ford, a longtime lover of sailing and boats, came to our Sail Trade Program through a chance encounter with a Sea Bags employee. He purchased his first sailboat, a Santana 22, at age fifteen and couldn't bring himself to get rid of the sails even though the boat had been retired for some time. He saw our Sail Trade Program as a way to hold on to a little piece of his first boat, while giving its sails new life and purpose.
He's still holding onto his Lightning and Vanguard sails, but plans to trade these in as well once he's ready. "Hopefully all the bags you make out of those sails, people will understand that these sails really meant a lot to people. They really were the heart and soul of the boat itself."