SHARE YOUR
#SEABAGSIGHTING
Signup for email,
and Save 10%!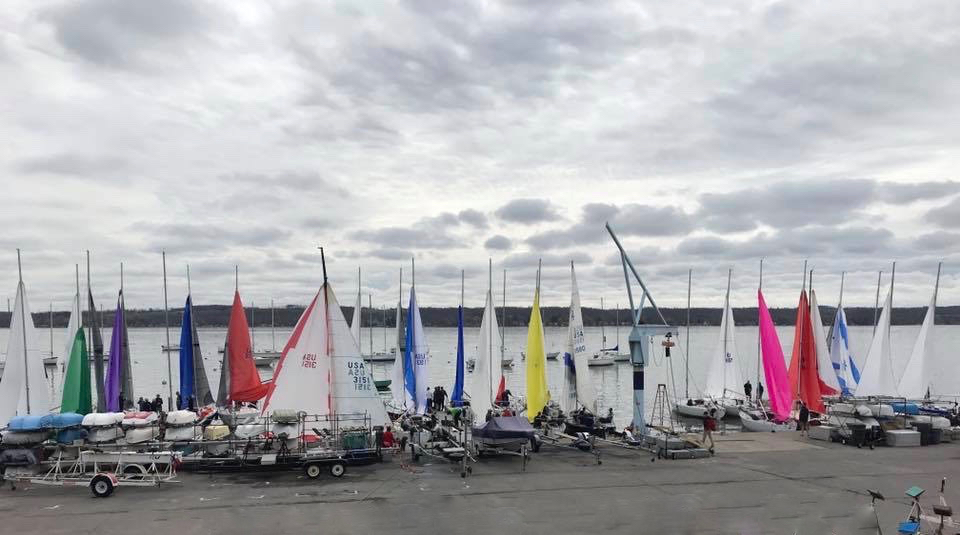 Becalmed in New York
It's an eight-letter word dreaded by competitive sailors—especially in the midst of a racing regatta. When it happens, there is nothing anyone can do about it. You just wait—impatiently.
5/15/19
Becalmed - 'to deprive a sailing vessel of the wind necessary to move it; subject to a calm'
It happened to the Sea Bags Women's Sailing Team and twenty-seven other J/24 sailboats while competing on Canandaigua Lake in the recent "Running of the J/Daze."
Saturday, Day One. Racing began early afternoon. For the first two races, winds were shifty but solid. The starting line was crowded as usual. Racing was fast paced and normally tense at times. The Sea Bags Women's Sailing Team was in its element. Picture it. Twenty-eight J/24 sailboats vying to take the lead on a long and challenging set course and often within arm's reach of each other. Like other skilled teams, the Sea Bags Women's Sailing Team intuitively used the wind to its advantage.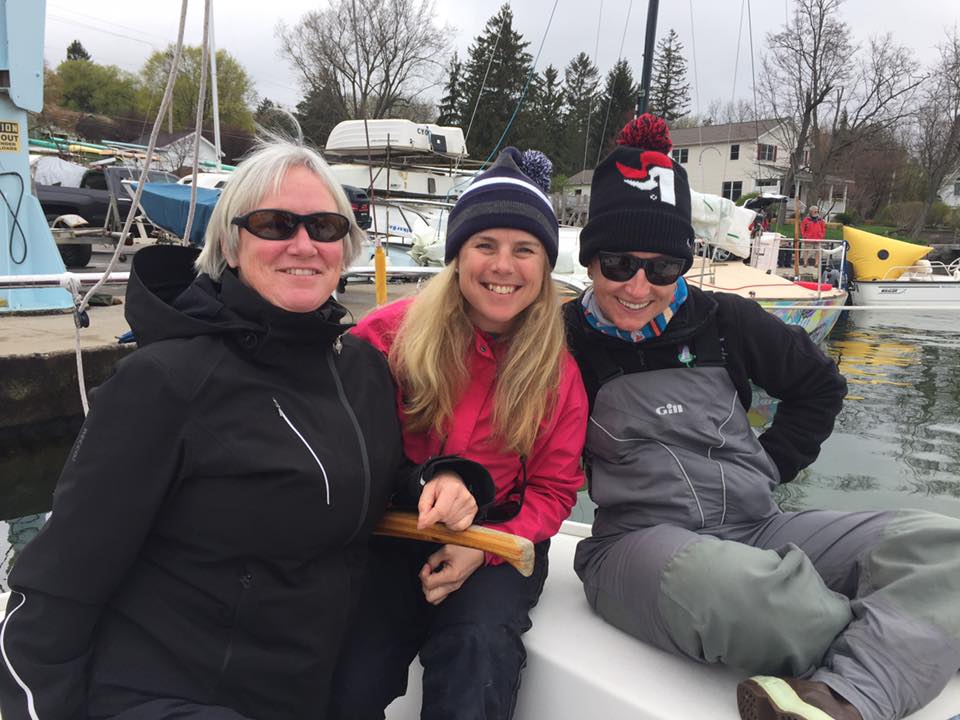 But then conditions changed drastically for the third race. Winds were light, then disappeared. The Sea Bags Women's Sailing Team and the rest of the competitive sailors were becalmed. The strategy changed: watch for any breeze and try to get to it as fast as possible without getting caught in currents or getting off course.
"Sometimes a light breeze shifts so drastically that you can suddenly go from sailing downwind with a spinnaker up to taking the spinnaker down and sailing upwind without the boat's forward direction ever-changing," explains team co-captain Jess Harris. "When this happens, the race course can look really confusing."
Emily Carville, the team's upwind trimmer, describes what it's like to compete in these conditions, "The game is to keep the boat moving at all costs, with little weight movement and slow adjustments. Keeping morale up is paramount and remaining focused on sail shape and weight distribution, while watching for signs of puffs ahead or behind is critical."
Sunday, Day Two. The wind had still not returned. Because the teams had completed the minimum number of required races the day before, there would be no racing on Sunday. Thanks to a solid first day of racing, the Sea Bags Women's Sailing Team placed tenth out of twenty-eight.
"It wasn't one of our 'big regattas' this year, but it was a successful one for sure. The whole team did a great job despite our limited wind," said Erica Beck Spencer, Sea Bags Women's Sailing Team co-c
The Sea Bags Women's Sailing Team will be heading back to New York for their next regatta. Raced near the Statue of Liberty, the Lady Liberty Regatta brings together all-women sailing teams on June 8th and 9th.aptain.
Follow the Sea Bags Women's Sailing Team on Facebook and Instagram. You can also support the team through the purchase of a Sea Bags Women's Sailing Team Tote.