SHARE YOUR
#SEABAGSIGHTING
Signup for email,
and Save 10%!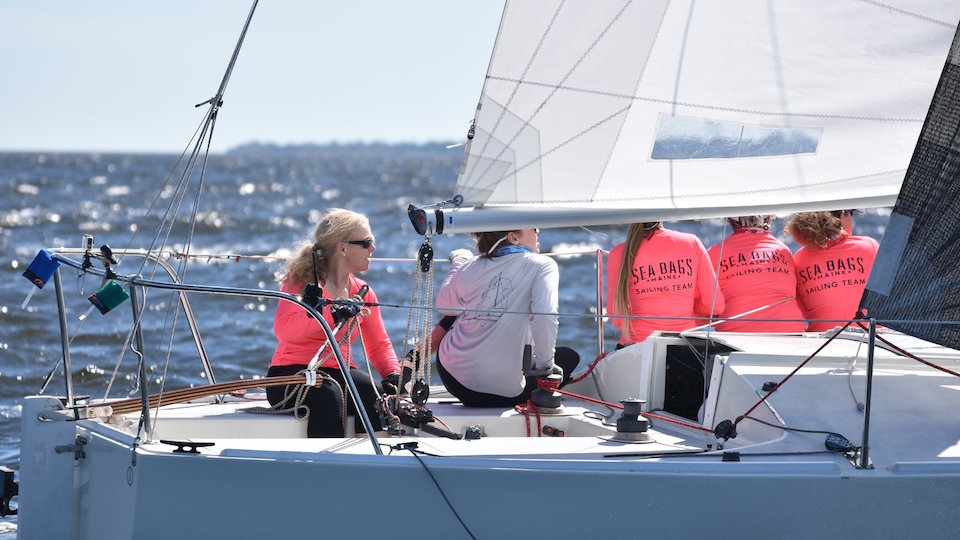 Back In Action: J/24 Midwinter Recap
The Sea Bags Women's Sailing Team got something they really wanted the first weekend of March. It was an extremely important reminder of how ready they are for season of competitive sailing in one of the most difficult and still male-dominated sports in the world.
3/15/19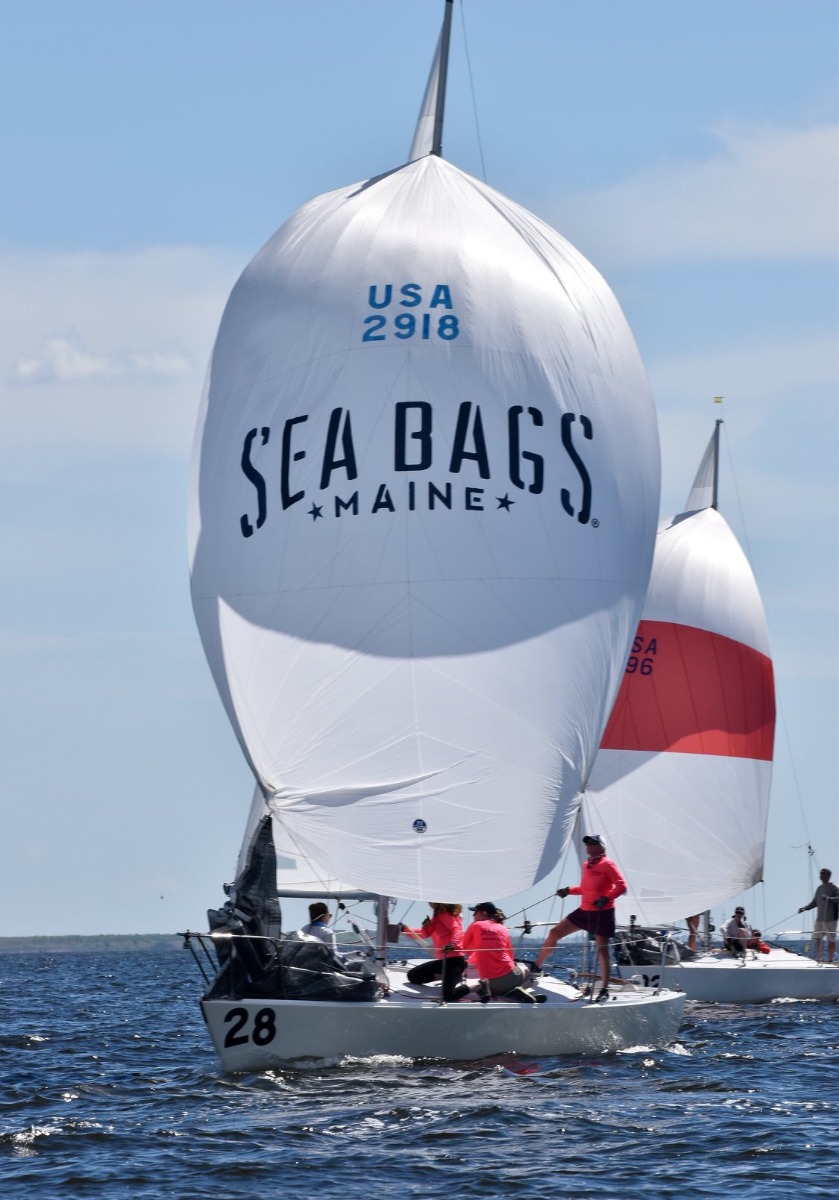 Friday, March 1st, was the start of the three-day J/24 Midwinter Championship in Tampa, Florida. It was a perfect day—blue skies and 80 degrees—but calm winds delayed the start of the first race. The Sea Bags Women's Sailing Team and twenty-eight other teams waited anxiously. Suddenly, just after noon, six-knot winds kicked up. Crews representing the US, Japan, and Canada, jockeyed for best positions at the starting line often just inches away from each other. Our team was confident—they had something to prove.
After three days of competitive sailing and eight races, the Women's Sailing Team finished in 18th place and managed to obtain a top-ten finish in the seventh race. Skipper Erica Beck Spencer recognized they had some rust to shake off, but she was proud of their teamwork and performance.
"Unfortunately, our first-day results seemed a lot like our first-year results, but we steadily improved throughout the event. The fun thing about our team, even though our results weren't great on the first two days, we stayed positive, supportive, and of course, kept giving it our all. It was incredibly exciting to have one top-ten finish on Sunday and I'm positive if we could have kept going, we would have had more."
As the team prepares to race in the J/24 World Championships in October, they know every regatta, every competition from now on is critical and every race is the best training for what's next.
"After every race we relived every move, every decision we made. What were the main takeaways?"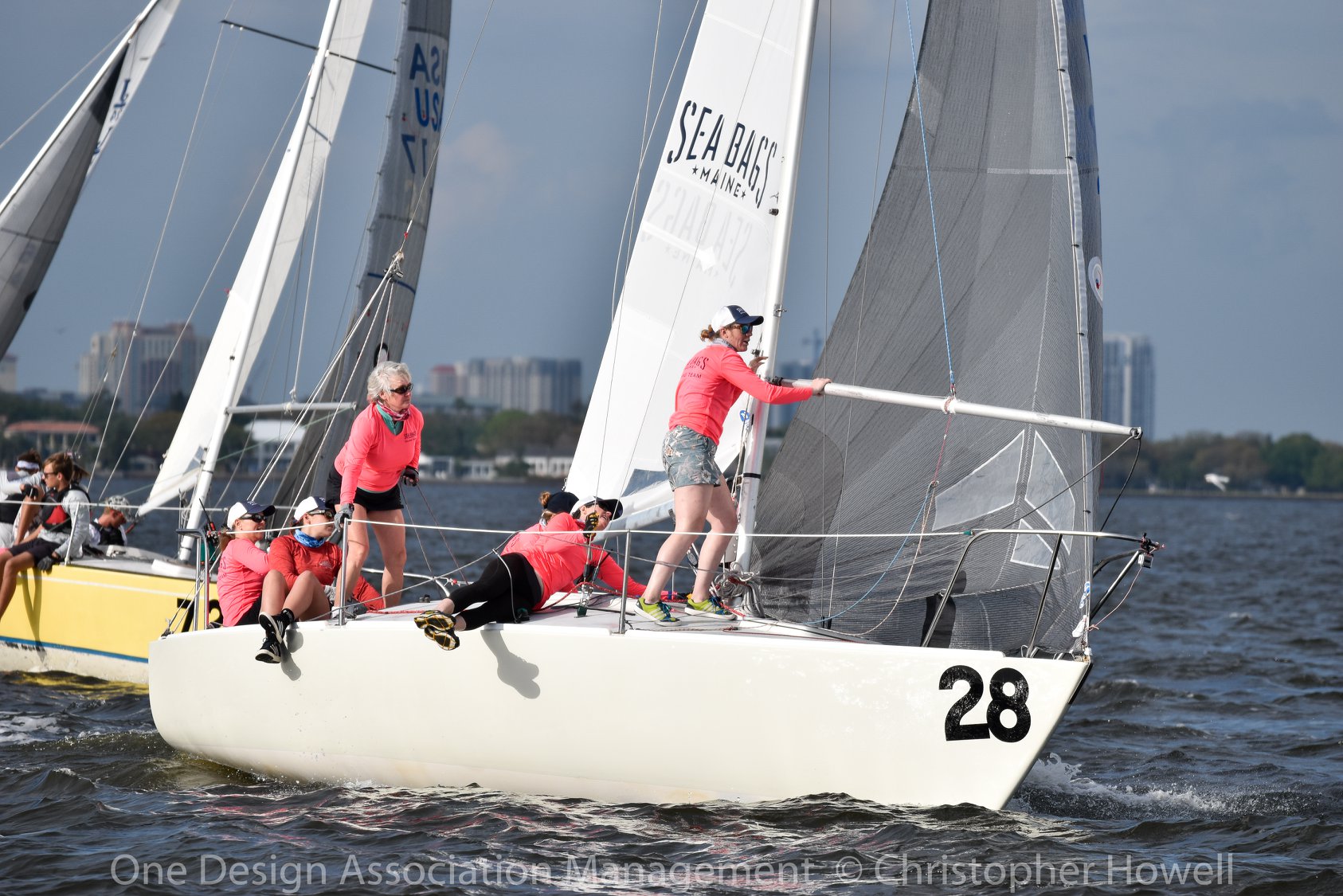 Erica reflected. "We always think about which end of the starting line is favored, further upwind even a one-degree difference is a huge advantage because the starting line is so long. We're giving new thought to how that will affect our sailing angle which then affects our speed to the line. This was a subtle but huge takeaway."
The Sea Bags Women's Sailing Team will have their chance to implement their lessons learned in at the J/24 North American Championships in Mexico from April 1 to April 5. You can follow along on the team's journey at the Sea Bags Women's Sailing Team website and on Facebook and Instagram.
Photo Credit: Christopher Howell