SHARE YOUR
#SEABAGSIGHTING
Signup for email,
and Save 10%!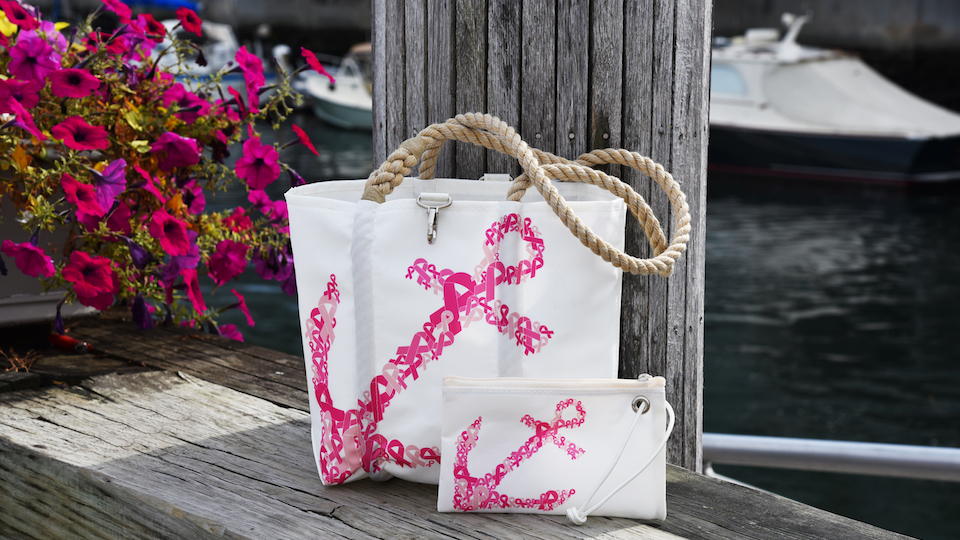 Anchors for a Cure
Continuing our long history of supporting Maine Cancer Foundation, we are proud to launch our thirteenth annual, limited-edition Nautical for a Cure Collection in recognition of Breast Cancer Awareness Month.
10/3/19
Sea Bags Designer Kat Casale described the inspiration for this year's Cure Collection, "We combined two of our past favorite Cure designs—one was a large pink Breast Cancer Awareness ribbon and the other was a hot pink anchor. For this year, we took our signature Anchor design and filled it with pink ribbons."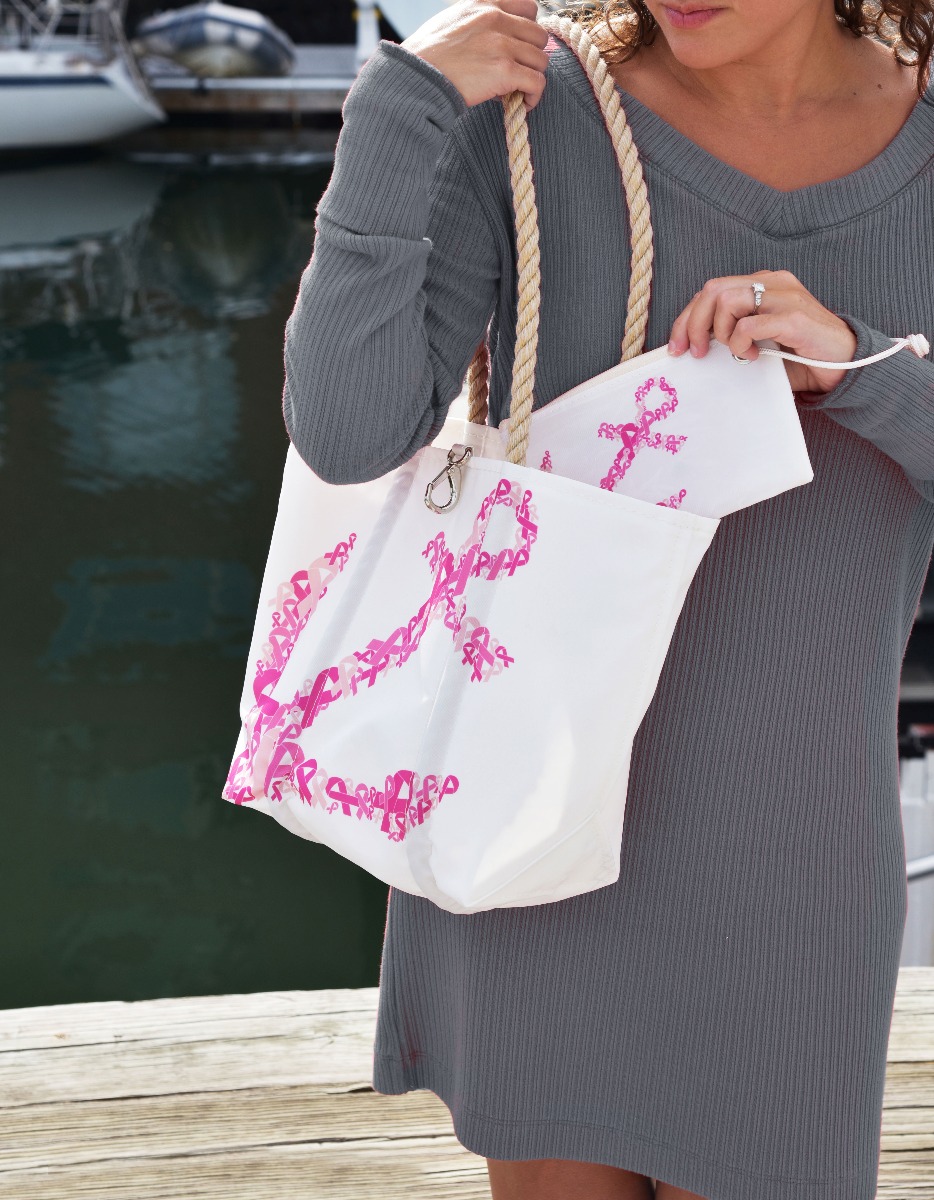 The limited-edition recycled sail cloth Cure Ribbon Anchor Handbag and Wristlet will be available through the end of the year and 20% of sales will be donated to Maine Cancer Foundation to support cancer prevention and treatment programs in the state of Maine.
Moving forward with a powerful message "the best cancer is the one that never occurs," Maine Cancer Foundation's Executive Director Cheryl Tucker stays focused on their goal to cut cancer in Maine by 20% by the year 2020.
"We're honored to continue our long-standing partnership with Sea Bags," says Cheryl. "We pride ourselves on being 100% Maine and are so pleased that Sea Bags' mission to give back to the community means that our efforts can combine to reduce the impact of cancer on families, neighbors and communities all across the state. We are so grateful for the support and recognition that we receive through Sea Bags' Cure Collection. Together we are working to change the story of cancer in Maine!"
"There are few people who haven't been impacted by cancer—especially breast cancer—either directly or indirectly," said Sea Bags Designer Kat Casale. "Support is needed for research and to help people fight the good fight. We're proud to be able to contribute in some small way to this important cause."