SHARE YOUR
#SEABAGSIGHTING
Signup for email,
and Save 10%!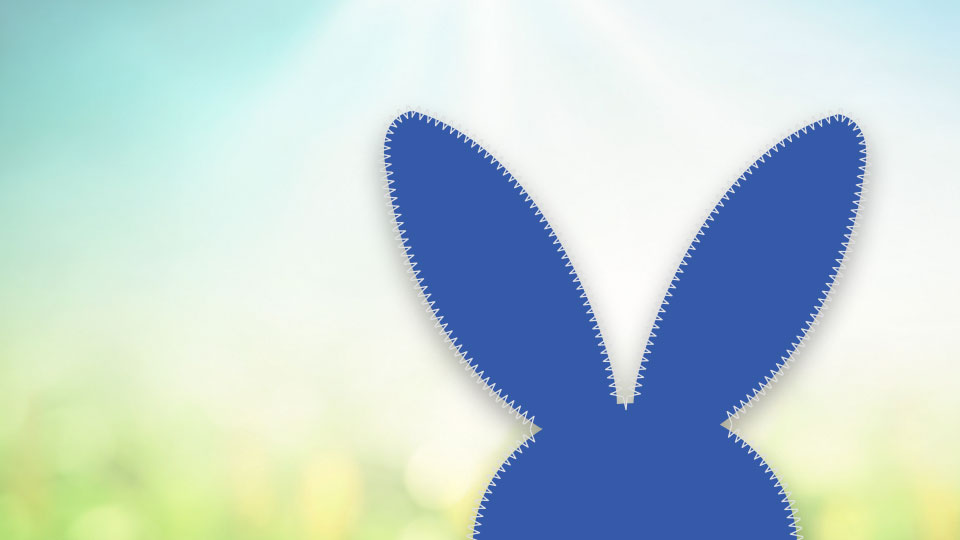 An Eco-Friendly Easter
It is officially springtime and with spring flowers comes the first spring holiday- Easter. To make this year's Easter planning easier we pulled together a list of ways to help you make this Easter an eco-friendly one.
4/3/20
Sea Bags and recycling go hand in hand, unfortunately so do Easter and post-consumer waste. Easter is a great time to get creative with sustainable alternatives to celebrate this fun holiday. Here are a few tips from the Crew at Sea Bags to green your Easter Baskets this year, and for years to come.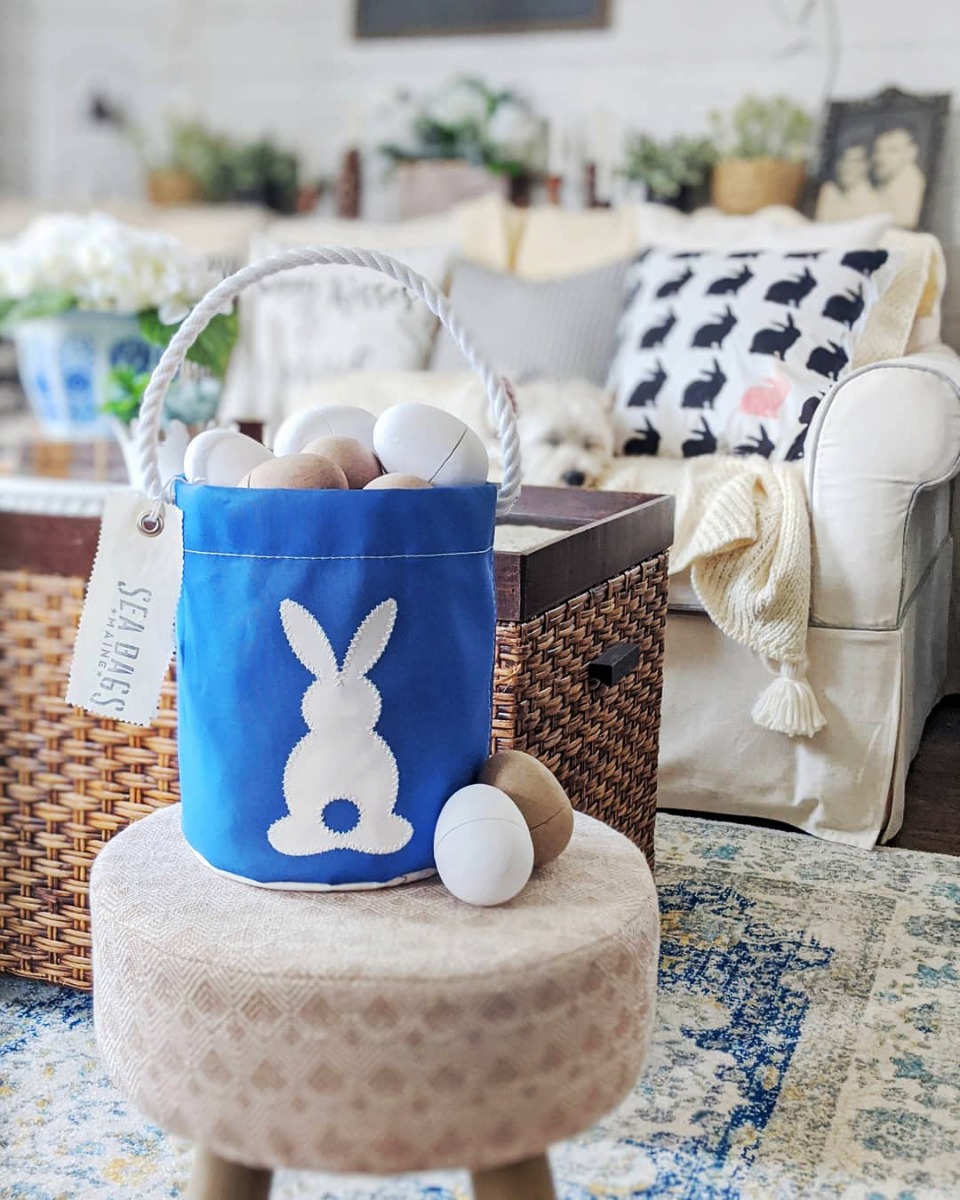 How to have an Eco-friendly Easter:
Go Reusable
Chose a basket that can be reused year after year. Our sail cloth Easter baskets are handcrafted in Portland, Maine from recycled sails. Because this bucket is machine washable, it will be good as new next year! And they can be used all year long to organize household items in drawers and cabinets.

Replace the Plastic with Paper
Use Shredded paper and skip the plastic 'grass' in your Easter bucket this year. If you're feeling especially motivated grab some food coloring and dye your paper fun colors.(TIP: 8-10 drops of coloring per cup of water then dry out the strips of paper in the sun)
Take the time to create your own Easter eggs. Use the eggs in your kitchen and food coloring to make colorful compostable eggs. Don't have time to craft your own? Find a compostable cardboard egg option!
Get Cooking and Compost
After you finish dying your eggs save the insides to make an egg salad. When your hunt is over, and make sure to compost the shells instead of creating waste.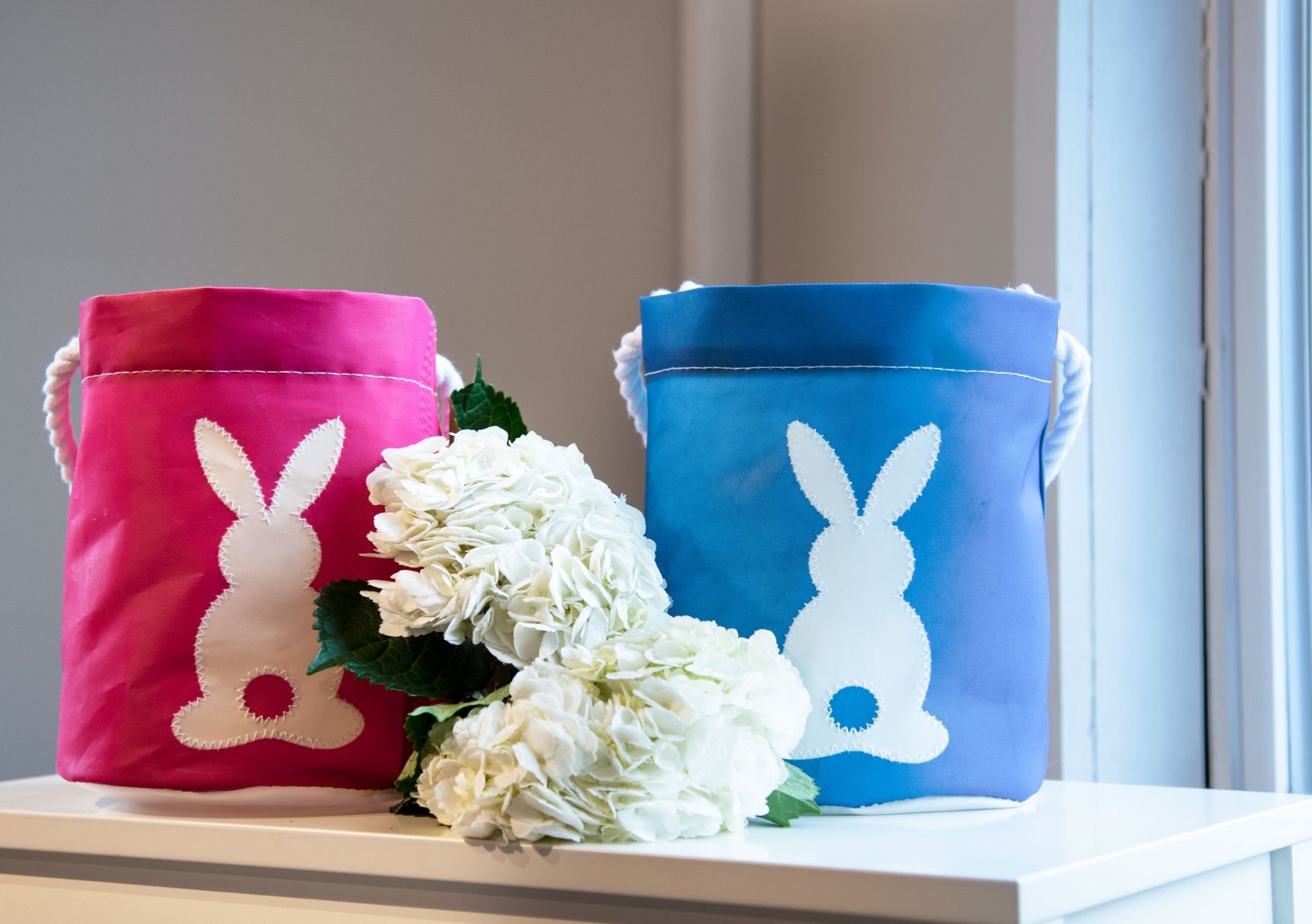 Think spring
Head out to your garden and look for fresh spring flowers. Use a bucket to create the perfect Easter day centerpiece.
Once the day is over press the flowers in stacks of books. Dried petals make great bookmarks or artwork for homemade gifts throughout the year.
Make your hunt an adventure!
Write down riddles to go alongside your handmade eggs and hide them around your house and yard. Each riddle leads them closer to the end! TIP: Have your egg hunters keep their dyed eggs in a Sea Bags Bucket as they go. Then let them decorate all the eggs after using newspaper stencils and paints.
Shop Local
This year, it's a bit more difficult to get to the store to make the perfect Easter Basket, so why not buy e-gift cards from local stores. If you're still feeling challenged, check out our pre-made Chocolate Easter Buckets-available for a limited time!