SHARE YOUR
#SEABAGSIGHTING
Signup for email,
and Save 10%!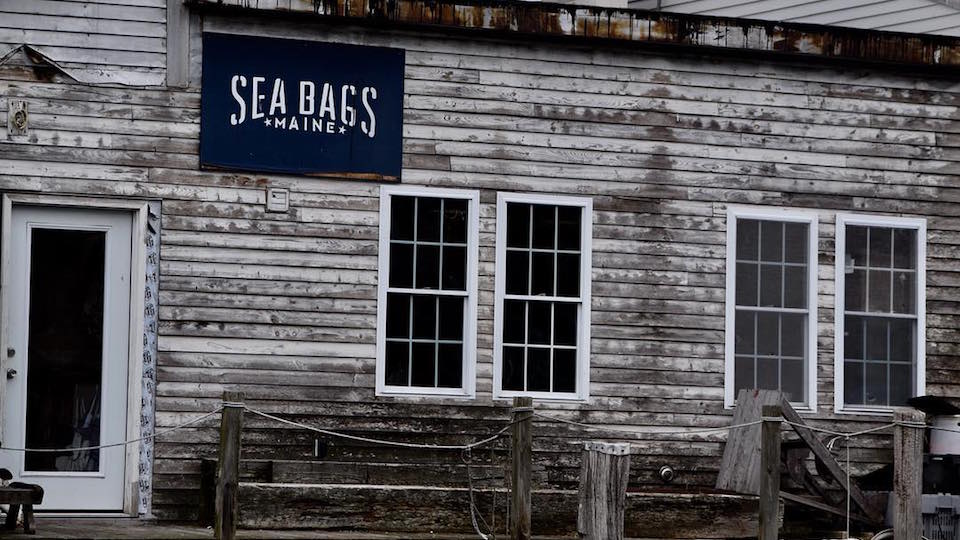 An Authentic Experience
Au-then-tic—of undisputed origin; genuine.
7/19/19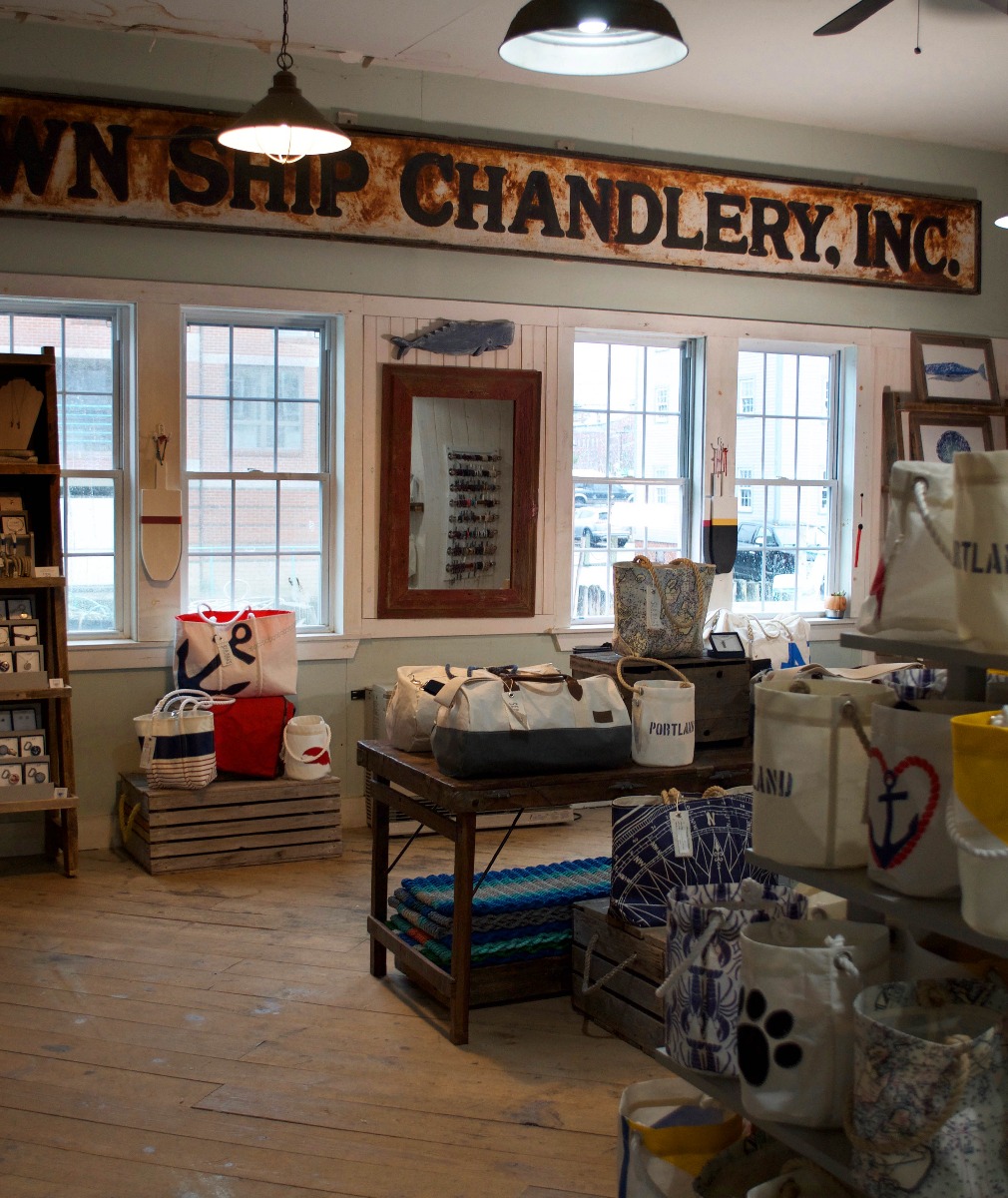 Whenever you step into any one of Sea Bags' retail stores something special happens. You see and feel how indelibly connected we are to the ocean and the waterfront culture we are immersed in. Our store locations are as authentic as the recycled sail cloth we cut and stitch into unique, creative, and durable products. Our stores are steps away from ocean waters and sea breezes meshing seamlessly into the historic and busy sailing and fishing communities we work in.
Our headquarters on Custom House Wharf in Portland is picturesque—an old two-story weathered wooden structure balanced on huge timbers overhanging a tidal channel lined with active fishing and lobster boats. Even the hum of our seamstresses' sewing machines cannot drown out the sounds of screeching seagulls outdoors.
We bring a part of our home, the "wharf", to every location. Whether it be lobster traps or buoys donated by our fishermen neighbors, an old sign from the local chandlery, or discarded decking from the wharf, we incorporate authentic, recycled elements from our home into every store. Sail bags, frayed lines and boat hardware compliment Sea Bags recycled sail totes and accessories on display in the retail store.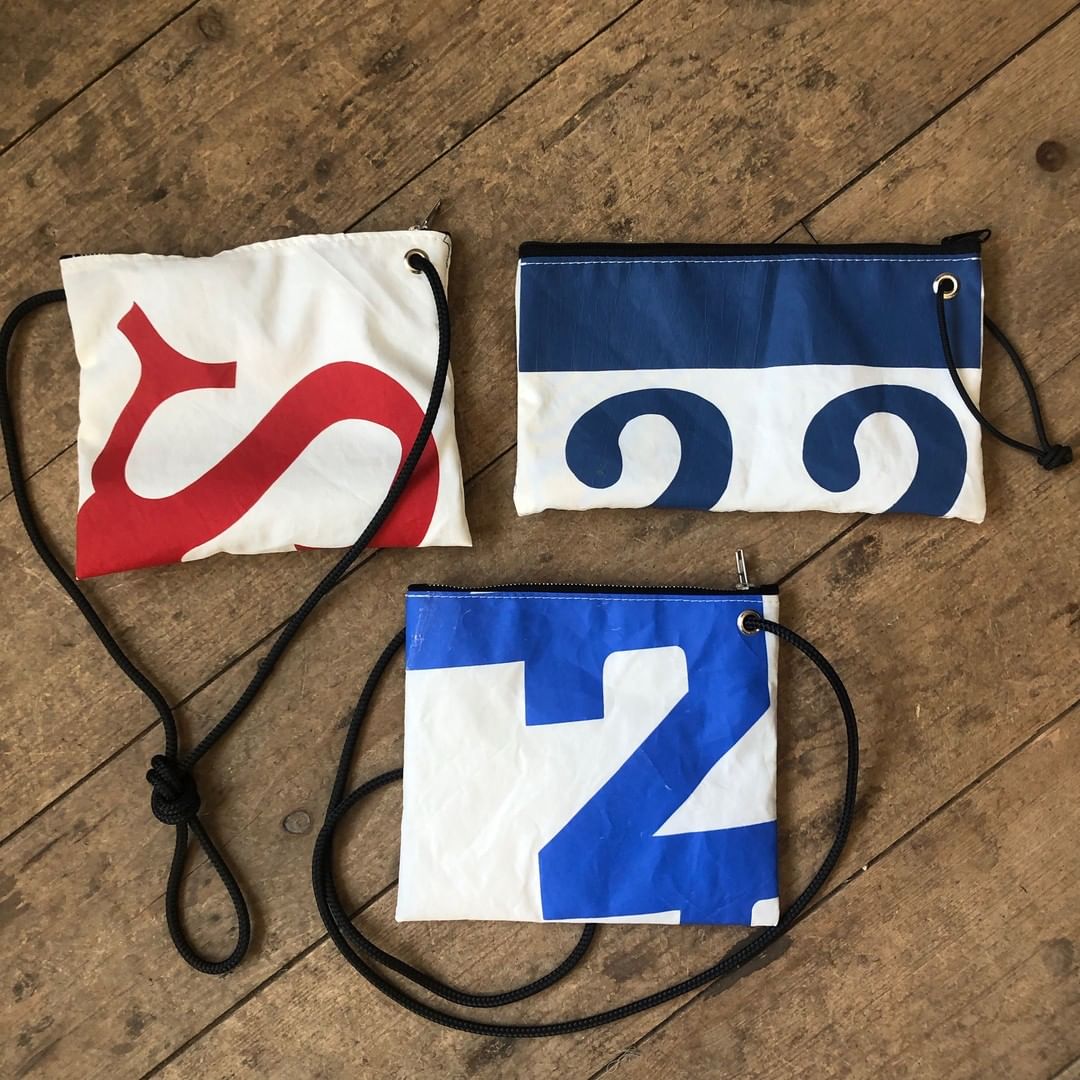 This resourceful spirit is also evoked through our new line of Vintage Insignia Accessories, available exclusively at Sea Bags' retail stores. As part of our commitment to sustainability, we're always searching for innovative ways to reuse every inch of a sail. Using one-of-a-kind, small Vintage Insignia panels cut from the head of a sail, we created a new line of Vintage Insignia accessories featuring Toiletry Bags, Slim Cross-Body Bags, and Large Wristlets.
Did You Know This About Our Retail Stores?
Every Sea Bags product is crafted and distributed from our Portland, Maine headquarters
Our first store was at Portland's Custom House Wharf and opened in 1999
82 employees work in our 25 stores stretching from Bar Harbor, Maine to Vero Beach, Florida
Boothbay Harbor is our largest retail store
Rockport and Bar Harbor are our smallest stores at 300 square feet
Our largest "cube wall" can be found at our Ogunquit store—it can hold over 320 totes
Five of our stores can be reached by ferry
Everything in our stores is for sale including decorations, lobster traps, mirrors, sail bags, oars, and more
Sharon Osbourne once stopped by our retail store in Newport, Rhode Island and left with armloads of Sea Bags and took a #seabagsighting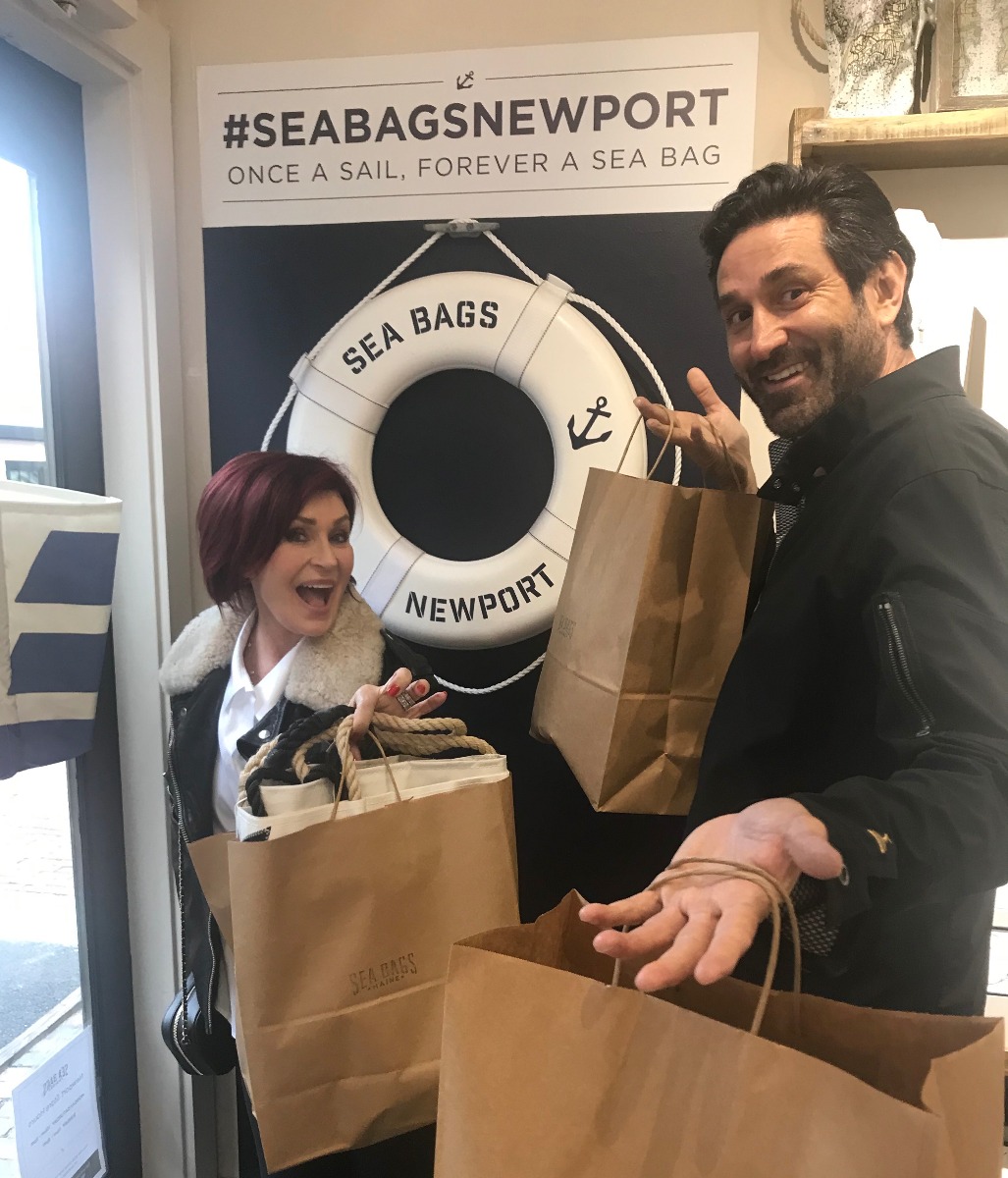 Our neighborhood stores come to life with visits from our loyal customers. We love that each customer who visits is as unique as the sails our products are made from and everybody has their own story. We invite you to share your Sea Bags story with us on social media using #seabagsighting or visiting our Facebook or Instagram. We can't wait to hear from you.