SHARE YOUR
#SEABAGSIGHTING
Signup for email,
and Save 10%!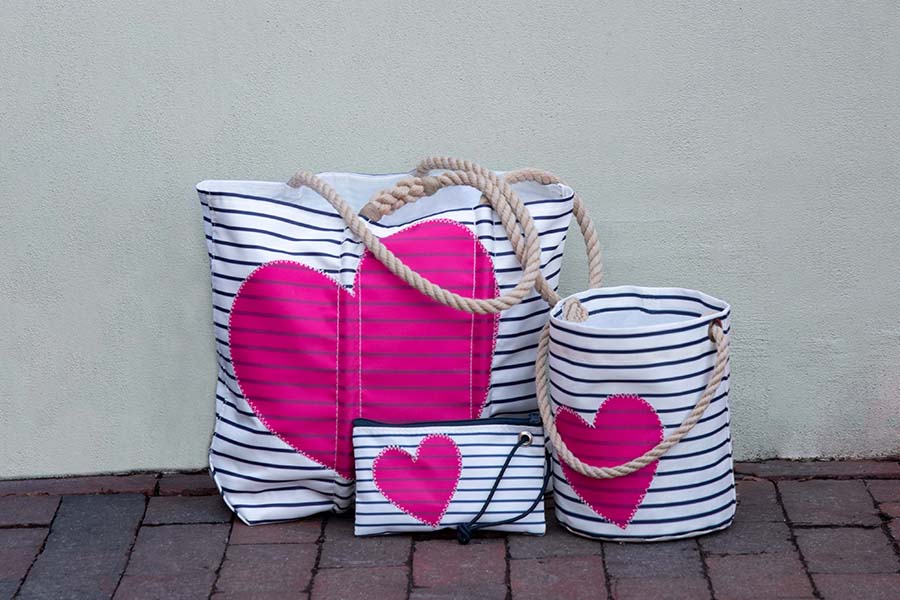 American Heart Association
At Sea Bags we like to partner with causes that we feel a personal connection to, which is why our team was drawn to the American Heart Association's Life is Why™ Campaign and inspired to develop our own collection to spread the message. The focus on a bright, graphic fuchsia heart was the foundation and it naturally paired with classic Breton stripes. The result is a decidedly nautical design with a strong heart that will have an impact on fighting heart disease in our community and beyond.
03/01/22
One of our favorite parts of each new product launch is styling outfits for our photoshoots. The marketing team assembles a pile of clothes from our closets (we never buy new; sustainability!) for us to begin mixing and matching to create coordinating nautical looks. This time, we chose to ask two crew members from Retail and Wholesale who live with heart disease daily, to show us how they would style the new American Heart Association products.
Shelly Afthim, Non-Profit Sales Manager, was first introduced to the American Heart Association in 2006, when she found out she was in congestive heart failure at the age of 35. She noted that she is still alive today because of the research and advances in technology funded by the American Heart Association.
"I am grateful to the doctors, research scientists, and fundraisers who make it possible for me to be able to watch my children grow up." – Shelly Afthim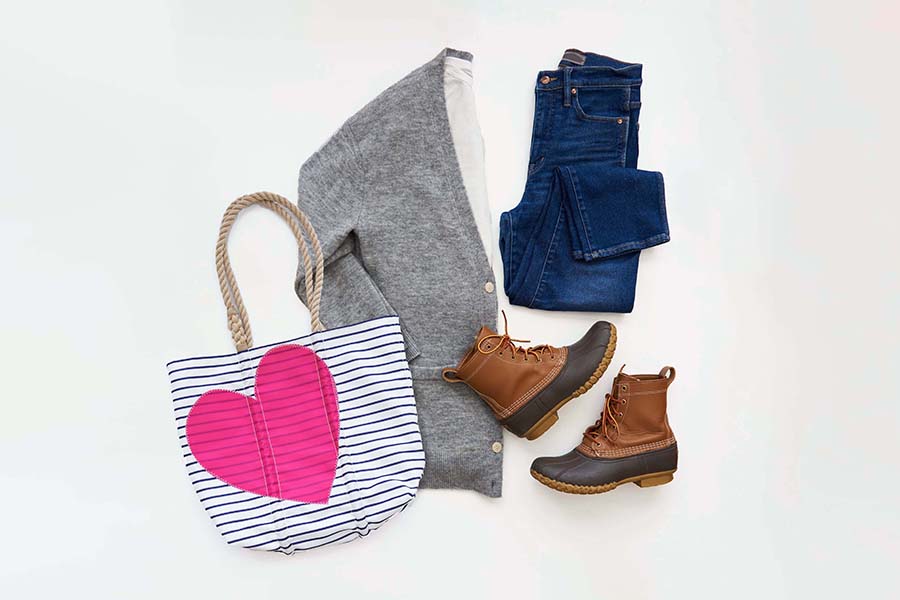 Styling the tote was easy for Shelly because it not only supports a cause she believes in, but she also loves that it can be worn year-round and, "who doesn't love a big heart?" Shelly wanted to go for a look that everyone has in their closet and is neutral enough to make the bag the focal point. She chose to style the tote with a pair of blue jeans, a white t-shirt, and a cardigan sweater. In winter, you will find her polishing off the look with L.L. Bean boots and in spring, some white Sperry's.
Nicole Hardy, Director of Retail Stores, developed a passion and commitment to the American Heart Association after discovering that her coronary arteries were 80% and 95% blocked. She was later chosen to be a local Spokesperson for the American Heart Association, and a member of their Board of Directors in Maine. The relationship that Sea Bags and the American Heart Association have built combines two of the most important aspects of her life.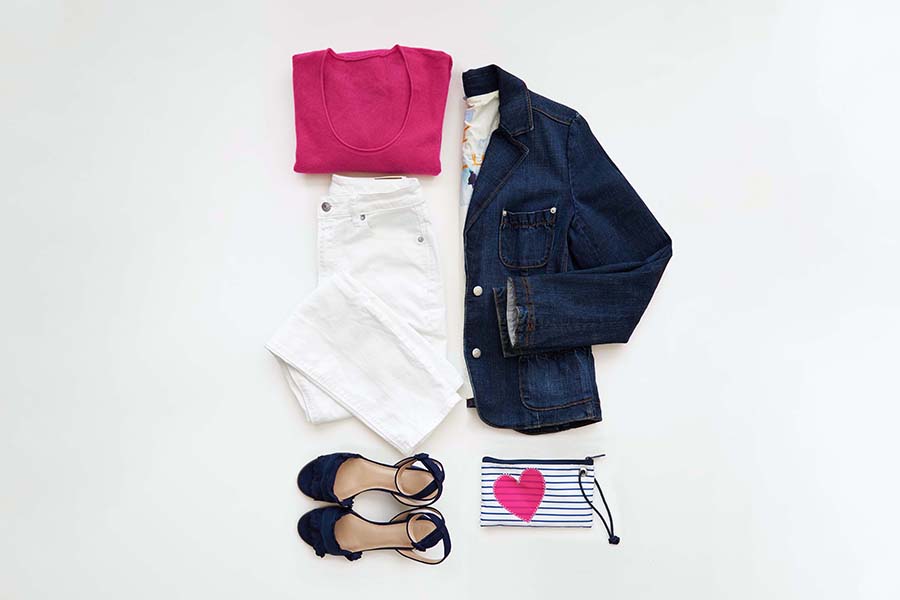 Nicole owns lots of red for her events with American Heart Association, so the bright pink was something fresh and new to style. She went with this pink sweater that she couldn't wait to wear from her closet, and happens to perfectly match the heart appliqué, a denim blazer, white jeans, and some navy ruffled heels to tie the look together.
The American Heart Association is a voluntary organization dedicated to fighting heart disease and stroke. The Life is Why™ Campaign started to inspire consumers to share their reasons for living a healthier life. To recognize Heart Health Month, Sea Bags will donate 20% of the purchase price for all three products to the American Heart Association's Life Is Why™ Campaign through March 31st, 2022.
Sign up for email updates: