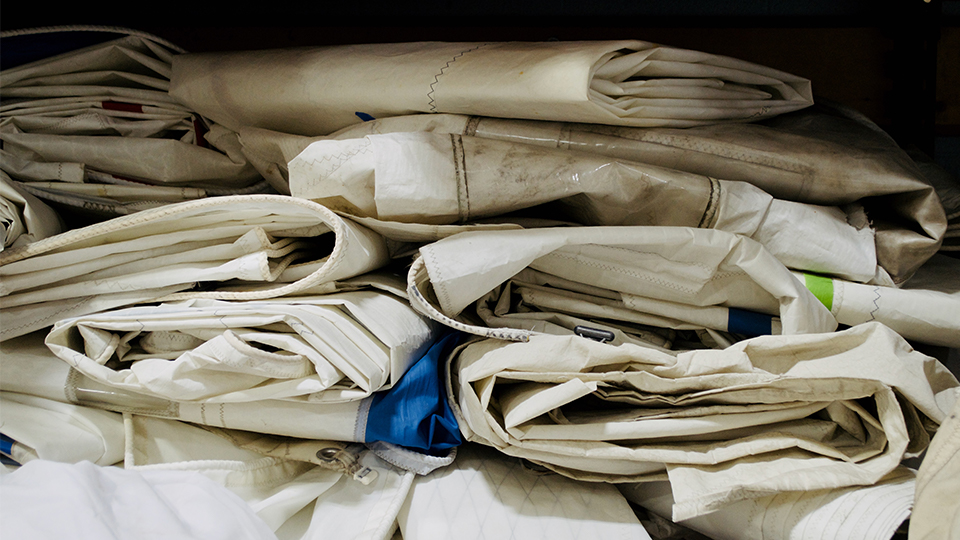 America Recycles Day
Each year on November 15, people across the country take part in America Recycles Day. This nationally recognized Keep America Beautiful program continues to raise public awareness about recycling and recycling right—a mission close to the heart of everyone at Sea Bags.
11/15/19
Sustainability in Design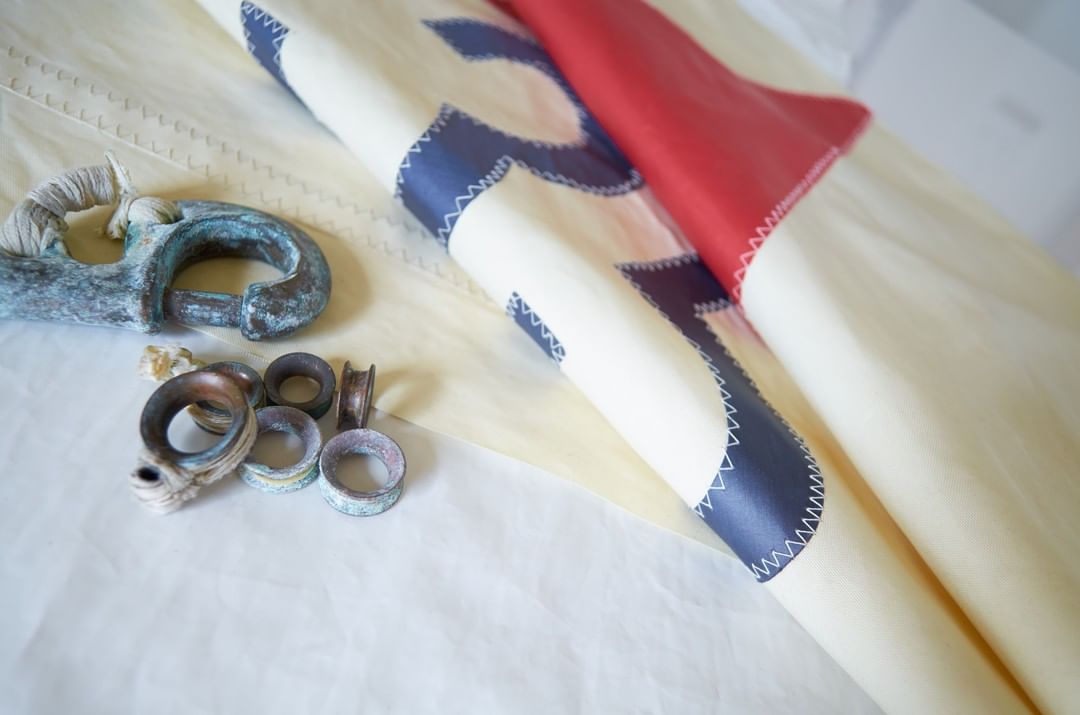 This year marks Sea Bags' twenty-year commitment to closed-loop sustainable fashion. From the beginning, we knew there was an opportunity to make an impact by repurposing sails. While the life of a sail on the water is limited, the durability of the material means that it's difficult to break down in a landfill. By collecting used sails and giving them a new purpose, we are diverting a portion of this waste stream.
Since we began in 1999, we have prevented over 700 tons of sail cloth from entering landfills — the equivalent of roughly 700 polar bears. And this year alone, our sail trade program has reclaimed 6,655 sails, made 558 sail trades at our Custom House Wharf headquarters and shipped 289 customers' retired sails to our warehouse.
When a used sail is brought to Sea Bags, we strip off all the hardware before washing and cutting it the down. Over 20 years, you can imagine the volume of hardware that we have collected. Instead of throwing out these otherwise unusable metals, our design team has dreamed up ways to incorporate them into our products. Our limited edition Heritage Collection bags incorporate this unique vintage hardware and we even offer key rings at our retail stores only featuring this reclaimed hardware.
Sustainability from the Ground Up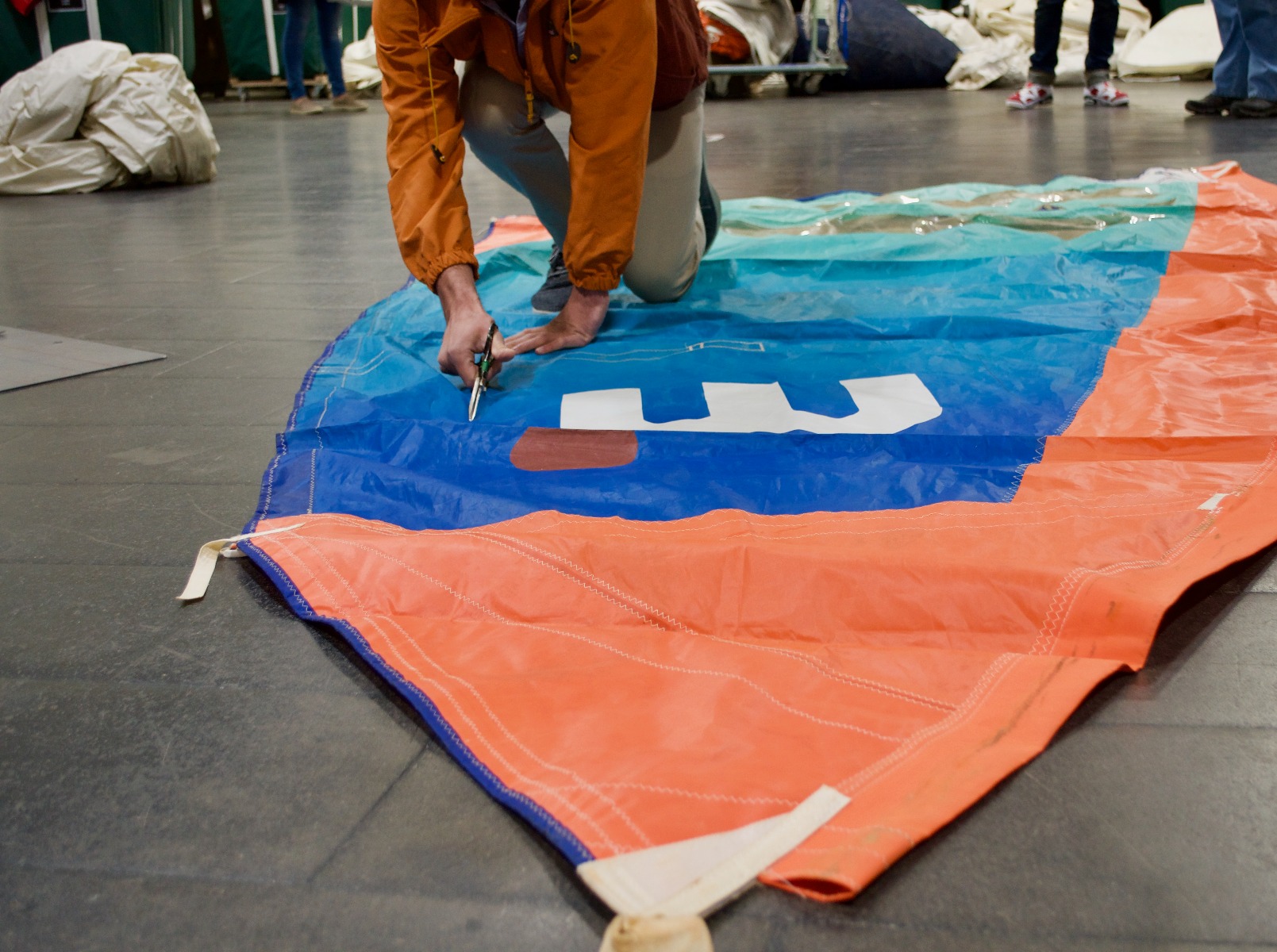 At Sea Bags "recycled" and "sustainable" are not afterthoughts. They are the cornerstones of our business and go beyond utilizing recycled sails. When we open new stores and create fixtures we use recycled materials whenever possible. Many of the small shelves, frames, and product displays in our retail stores are made from old barn boards or scrap materials collected over time. Last fall, our Vice President of Retail Stores, Paul, came upon a barn being torn down in Newry, ME. Paul spoke to the barnstormers and before long, the Sea Bags crew was on their way back to the Sea Bags warehouse with a trailer heaped with reclaimed barnboard. This wood has been used to build out and fixture many of our Sea Bags stores.
"There is a story behind every recycled sail that our products are made from. Likewise, every wooden board we utilize in our store design has a story. It makes our stores that much more unique and keeps history living on at Sea Bags. We take a lot of pride in furthering the life of once-purposed material, whether it be an old sail or reclaimed wood. And, that feels really good." - Paul Gori, Vice President of Retail Stores
This America Recycles Day and every day, we challenge ourselves at Sea Bags to think 'what else can we do' to reaffirm our commitment to sustainability. 'What else can we do' to protect the environment and ensure that future generations will enjoy all that the ocean has to offer us. Keep an eye on the Tell Tales blog as we continue to add updates about our company-wide sustainability initiatives.
What else can you do this America Recycles Day to make a sustainable impact on your community? Be sure to tag us in your #seabagsighting throughout the day. We can't wait to hear from you.
SHARE YOUR
#SEABAGSIGHTING
Signup for email,
and Save 10%!