SHARE YOUR
#SEABAGSIGHTING
Signup for email,
and Save 10%!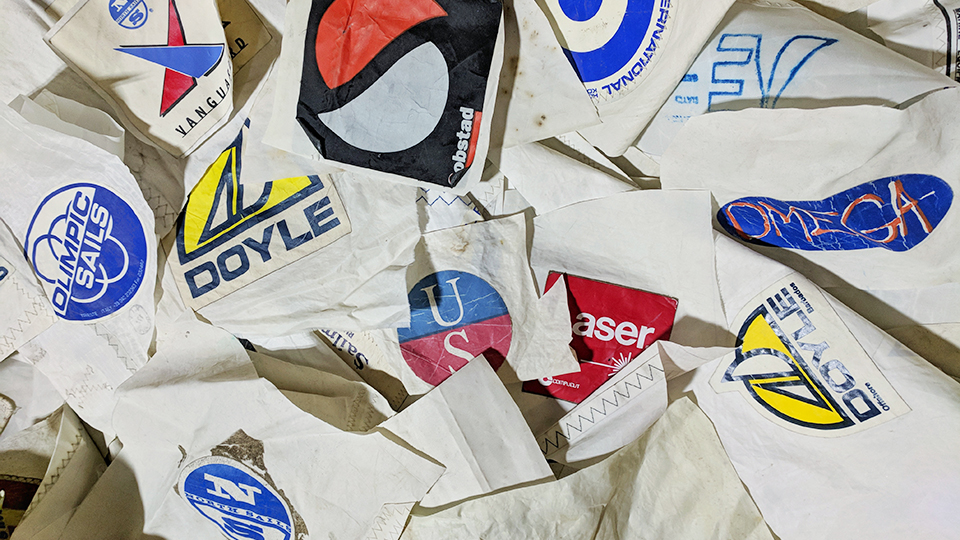 A Sailmaker's mark
A Sailmaker is someone who specializes in the craft of designing and creating sails. Across the globe there are hundreds of active sailmakers from large manufacturers to small local makers.
1/16/20
Sails are sewn and produced by Sailmakers in 'Sail Lofts' around the world. A Sail loft varies in size depending on the company and maker. Each loft offers a space large enough for a sail to be 'lofted'(planned), cut, sewn and hung. In the smaller lofts, like the ones found in Maine, sailmakers design, mend and recut sails. These smaller makers have historically been on the forefront of establishing new sail making processes and techniques that the world's larger lofts then improve. Sailmakers will often collaborate with specific boat designers and builders to make highly-customized sails for sailboats of every make and size.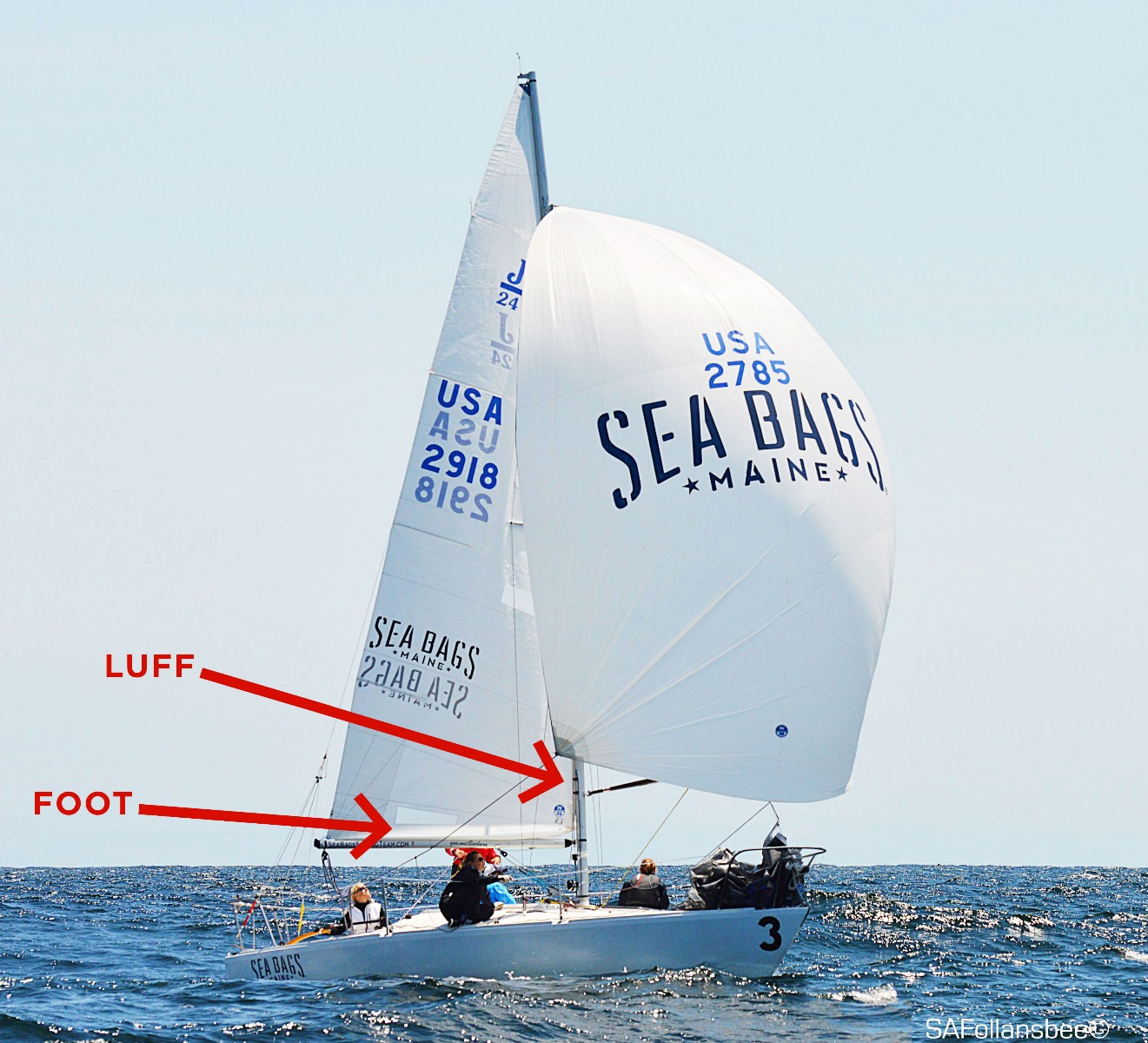 Each Sailmaker has their own maker's mark, much like mainsail insignia, these marks give a sail an identity. A Sailmaker's mark identifies the specific sail cloth designer who created the sails and, in some cases, which location they were made at. Their mark is usually stitched or stamped near the lower corner of a mainsail where the foot meets the luff. A sailmaker's mark is also found on the sail bag that a new sail arrives in. These marks are a sailmaker's signature//autograph on their sails.
After twenty years of recycling sails, we have amassed a large collection of distinguishing marks, and sailmaker's marks. The larger markings are easily found upcycled into select vintage bags, but the smaller sailmaker's marks are a hidden treasure. These marks find their way sporadically onto our one-of-a-kind Vintage products, but occasionally, we release exclusive collections that feature maker's marks on shapes like ditty bags and beverage buckets and are only available in our retail stores. Sailmaker's marks are reminders not only of the rich history of sailmaking, but they also bring back memories brought on by the recognition of the mark—memories of first boat rides, or championship races won. Throughout our collection, you can find different sailmaker's marks-- each with their own story
| | |
| --- | --- |
| | For decades North Sails and Sobstad have been among the world leaders in the manufacture and sale of cruising and racing sails. North Sails has their headquarters in Milford, CT with over 150 sail lofts locations worldwide. |
| | Ratsey & Lapthorn, British sail making company established in 1790. A US loft opened in 1902 on City Island in the Bronx. The New York branch closed in the 1980s. |
| | Doyle Sails was founded in 1982 by Robbie Doyle in Marblehead, Massachusetts. They now have lofts in 17 different countries. |
| | Mack/Shaw sails was created in 1968 in Fort Lauderdale, FL when Brad Mack took over Swedish Sailmakers. Today known as Mack Sails, it is one of the largest small family-run lofts that has been making high-quality sails since 1968. |
| | Sails by Watts was founded in 1946 by Kenneth Watts. He began his business by cutting sails in his mother's garage during the late 1930s. He and his sails raced on virtually every ocean in the world. |
| | Frederick Hood, the founder of Hood Sails, was an accomplished American Yachtsman. He founded Hood Sails during the 1950's in Marblehead, MA. |
| | Hallett Canvas & Sails, Inc. has been in the sail making world for 26 years. All canvas products produced by them are made from their location in Falmouth, ME. |
Some of the marks we include are makers no longer in production, most having been
consolidated into large brands or sold. Large sailmakers like North Sails and Sobstad are
frequently found among our marks, but the smaller lesser-known companies such as Ratsey, or
Harding are special pieces of history-making those Sea Bags even more unique.
Interested in learning more about your recycled Sea Bag? Check-in weekly on our Tell-Tales blog for more stories or tag us in a #seabagsightingand your sailmaker's mark Sea Bag.