SHARE YOUR
#SEABAGSIGHTING
Signup for email,
and Save 10%!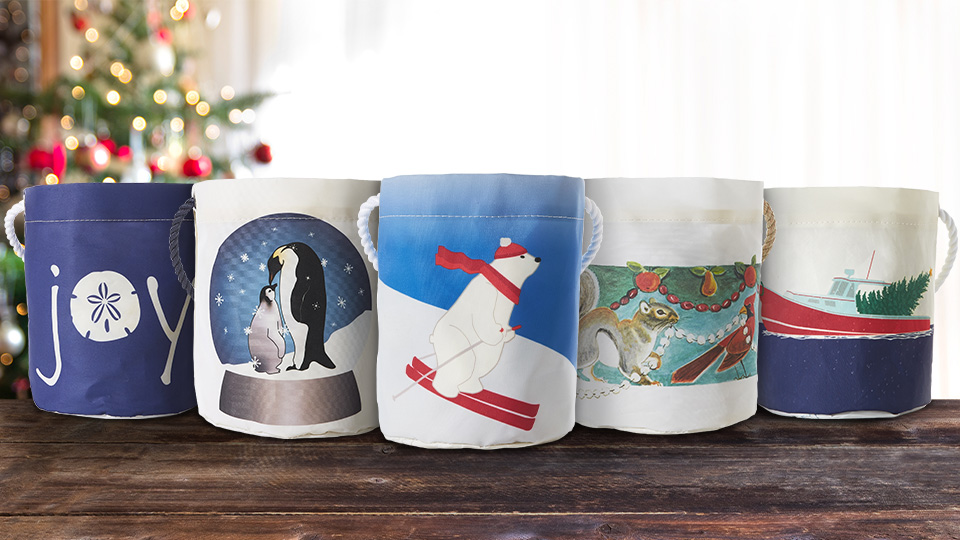 A Gift For Anyone on Your List: 4 Reasons to Gift with a Bucket Bag
Winter has arrived and the holiday season is upon us. To help make your gifting decisions easier we have put together a list of reasons our sail cloth bucket bags make the perfect holiday gift for everyone on your list.
11/26/19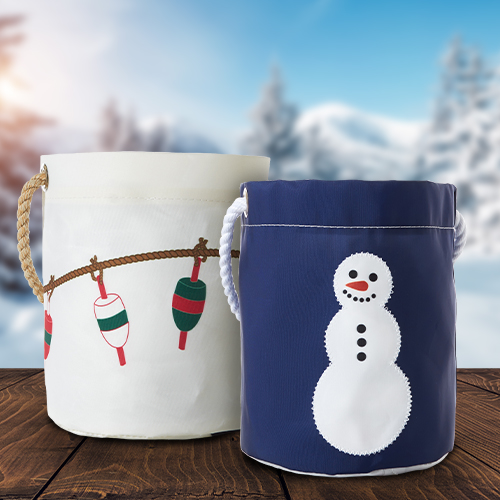 Four reasons a bucket bag is the go-to gift for your entire list:
1. They make great gift bags. Skip the wrapping paper, and gift sustainably this year. Our buckets are great for holding gifts big and small. Need some extra inspiration? We created a bucket bag gifting guide to help.
2. They are packable. Going away for the holidays? Our buckets pack flat and require no wrapping! You can even wait and fill them with surprises when you arrive at your destination.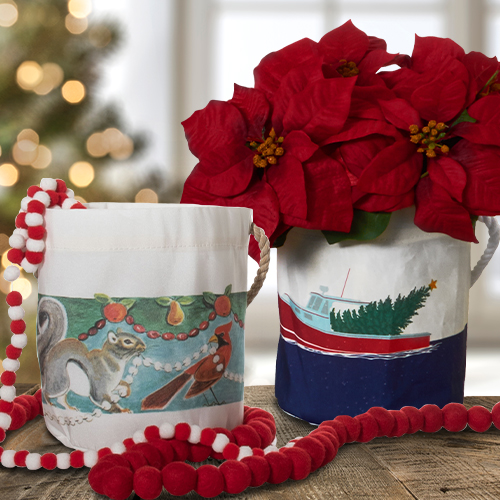 3. They make great hostess gifts. Add a poinsettia and they are an instant centerpiece or use it to gift your Christmas cookies.
4. They are perfect for gifting with a theme. Our beverage buckets are perfect for the beer lover on your list, tool buckets are great for any crafters, and our holiday buckets are the perfect storage option for any lego loving kids in the family.
Did we miss one? Tag us in your #seabagsighting to let us know how you will be using your bucket bag this holiday season.