SHARE YOUR
#SEABAGSIGHTING
Signup for email,
and Save 10%!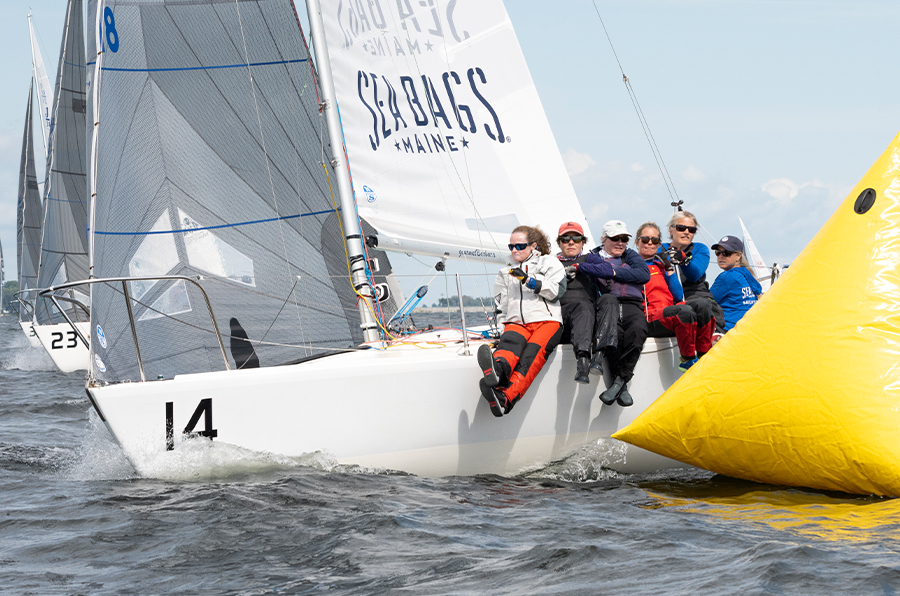 Photo Credit to Chris Howell
2021 Season Recap
In the final regatta of the 2021 sailing season, the J/24 East Coast Championships, the Sea Bags Women's Sailing Team capped off the season with a 13th place finish out of 21 boats. Skipper Erica Beck Spencer shares her thoughts on J/24 East Coast Championships, the 2021 season, and what's on the horizon for next year.
12/13/21
Despite the less-than-ideal conditions, were there any highlights from East Coast Championships?
Without a doubt, the high point of the regatta was in race 2 of day 2. Our tactician, Hillary Noble Keimig and breeze guru, Joy Martin were on fire. Our boat speed was great, the team was in sync, and we finished 2nd. One thing I remember about that race was when we crossed behind Bangor Packet on the last beat, Hillary looked around and made the call to keep going left as they went to the right. We ended up getting an advantageous wind shift and slight puff and beat them by a lot. Bangor Packet went on to win the regatta with a commanding lead, so it felt good to outsail them in one race.
How do you feel about the 2021 season as a whole?
After cancelling our season in 2020, we hadn't sailed together in over a year. Despite that, we didn't skip a beat when coming back together as a team. One of our greatest achievements, aside from the successful races, was the development of our trust in each other on the sailboat. We can sail with very little talking and can trust that everyone on the team is doing their job and will make the best decision for the race. It takes a long time for a team to function like this, and we know it can only be improved upon in the 2022 season.
What was your favorite moment from the 2021 season?
We are very proud of our overall 14th at Nationals. The team sailed very, very well at that event. Absolutely the highlight of the year and perhaps our career as a team. The team truly felt like we were sailing together as well as we ever have. Our top finish in this regatta was 3rd place. Our best finish at a top regatta ever. I was also named the top female skipper at that event.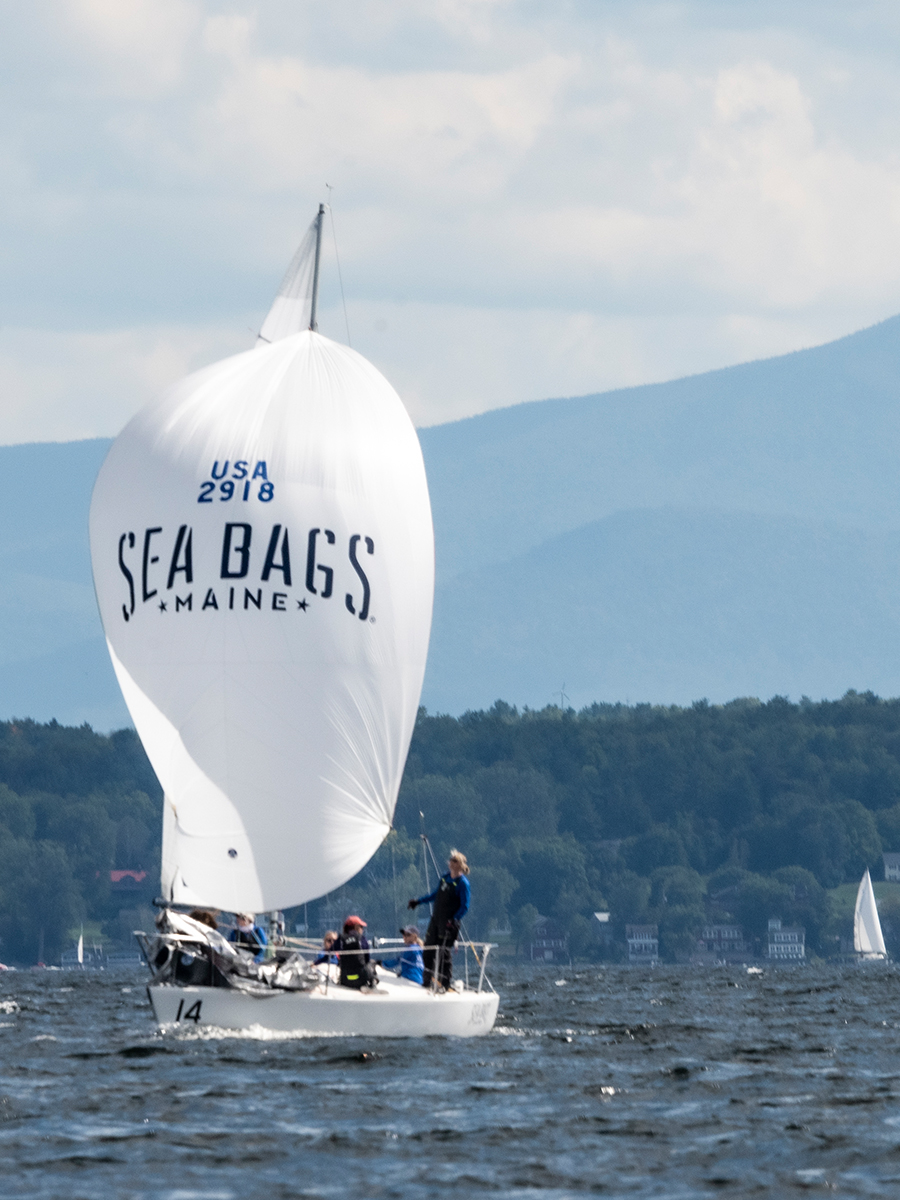 Photo Credit to Chris Howell
Anything you learned from this season that you want to implement next season?
One of the things that made us faster at Nationals, was moving to the jib (a smaller front sail) earlier than most other teams. We had flat water so using the jib instead of the genoa gave us a better point upwind without affecting our speed. In addition, our tacks were better and we could keep the boat flatter. Overall, it was a great decision for our team and absolutely a game changing takeaway for me.
Any big events in the works for next season?
We're currently in the planning process for the 2022 season but right now we have our eyes on our first J/70 event at the St. Petersburg NOOD, and the J/24 North Americans in Ontario.
What are your goals for next season?
The main goal is always to improve and learn how to execute better, both as a team and as individual sailors. I'd like to build off our success at this year's Nationals with some more big finishes. We are so lucky to compete at this level with friends who are like family, against other teams of such high caliber, and to represent a company that shares our values for sustainability.
Follow along on the teams' journey next season on Instagram and Facebook.
Sign up for email updates: