SHARE YOUR
#SEABAGSIGHTING
Signup for email,
and Save 10%!
2019 J/24 National Championships
"In the hunt all weekend—crossing tacks with some of the best sailors in the world. We have learned so much and can't wait to do this again! Proud to be in the top fourth of this fleet!"
9/12/19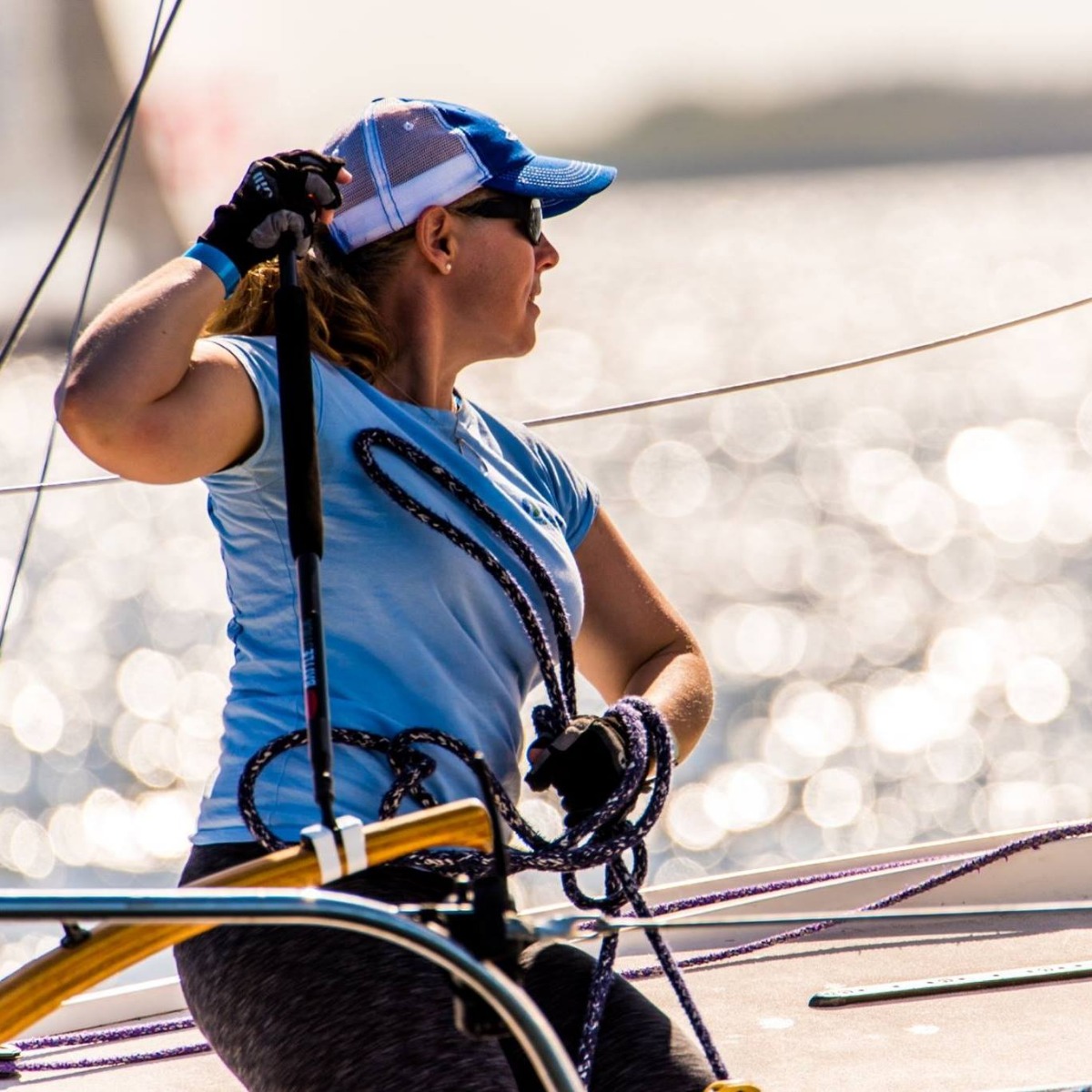 Those were the thoughts of Sea Bags Women's Sailing Team's Skipper Erica Beck Spencer minutes after finding out their team placed 13th out of 46 teams at the 2019 J/24 National Championships on Lake Ontario. In addition, Erica was recognized as the "Top Female Skipper." She had previously received the honor at the 2017 J/24 World Championships.
Erica and her co-captain Jess Harris knew going into J/24 National Championships that their team's skills would be tested going against the top teams from the country.
While on their drive to Rochester, Erica and Jess talked about the importance of the days of intense racing ahead them. They knew the Nationals would be great practice for the J/24 World Championships in October, where they'll compete against over eighty teams from around the world.
"Everything is magnified. Mistakes and successes are magnified. At the start we need to be even more diligent about placement on the line and our ability to accelerate," said Erica. "Having 50 keel boats that are each 24 feet long in tight quarters moving at a rapid clip, makes for very exiting mark roundings and tactics. There is more risk everywhere on the course and the team needs to be much more diligent and aware. It's exhilarating."
The team was curious to see what Lake Ontario winds had in store for them and by Thursday afternoon, they had all arrived in Rochester: Erica Beck Spencer, skipper, Jess Harris, bow, Katie Drake, upwind trimmer, Emily Carville, downwind trimmer, Hillary Nobel, tactician and Joy Martin, mast and compass/breeze expert. Their boat was weighed in and sails measured. They would do a little more rigging and get in a practice race before the first race Friday.
Erica shared her thoughts on the daily results during the three days of racing.
Friday, August 23
"What a way to kick off the 2019 National Championships. Rounded the first windward leg in 4th. Dropped to 9th but psyched with a top ten finish. Second race we finished 11th. The third race was our worst race of the day but still feeling psyched that we could hold our own at the top of the fleet. Love racing J/24s with such amazingly talented women."
Saturday, August 24
"Hard long day on the water. Very light air. But we are feeling good about our relatively consistent sailing and solid improvements with our starts. Rounded the first windward mark of the whole national championship in fourth. Thought a lot today about how grateful I am to get to do this sport I love with such an amazing team of women."
Sunday, August 25
"So proud to be in the top fourth of this fleet. Our best finish at a big regatta ever. We were definitely holding our own at the top of this fleet regularly."
The Sea Bags Women's Sailing Team scored 95 net points in the eight-race series. The team will compete next at the Downeast Regatta in Casco Bay before finishing their season at J/24 World Championships in October. Be sure to follow their journey on Facebook and Instagram.