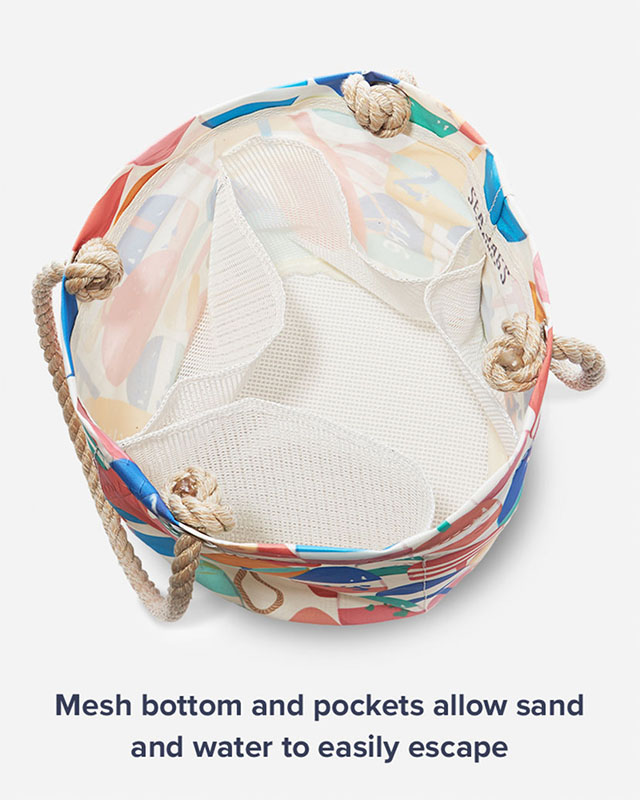 We can't think of a more perfect bag to bring to the beach than our Beachcomber Bucket Bag. With four generously sized interior pockets, the Beachcomber fits toys, sunblock, and glasses perfectly. When your sun-filled day is over, the mesh interior allows sand and water to escape leaving the sand at the beach, keeping your car and home clean. The water-resistant sail cloth and marine grade mesh are extremely durable and machine washable. Think the Beachcomber is only for the summertime? Think again! During the off-season, use it to organize crafts, kitchen utensils and keep as a shower caddy.
SHOP Beachcomber Buckets >
Create the perfect Beach Bucket
Tote your toys, sunscreen and water bottle beachside all while keeping sand out of your car and home.
Organaize Crafting Supplies
Corral supplies of any kind: kitchen utensils, art supplies, grilling equipment, and more!
Use As A Shower Caddy
Hold all of your essentials while allowing the water to escape right out of the bottom.